Did you know everything you need to build strength is in your living room, office, and even at that airport lounge you've been stuck in for the past six hours during a weather delay? Getting fit doesn't require an expensive gym, or any equipment, for that matter. So pump yourself up and get motivated about feeling better with these 5 exercises for muscle growth, no matter where you are:
1. The Plank
Let's start off with something that doesn't actually involve moving. That's right – you can literally hold yourself in one position and get fitter. Where's your excuse now, pal?
2. The Lunge
Your colleagues may think you've gone mad, but lunges give you that oh-so-good burn in your legs while ramping up your metabolism. Hold for 3-6 seconds, and alternate legs as you move across the room.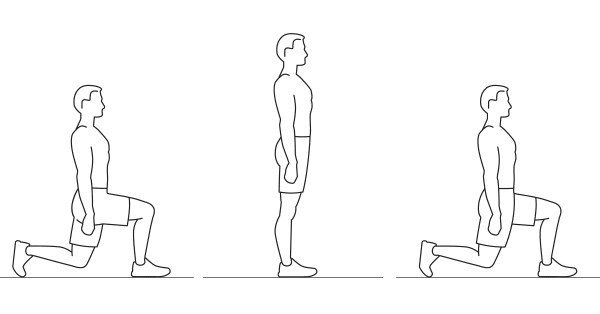 3. The Crunch
We may not all have the abs of Rocky Balboa, but crunches will get you closer to fighter status faster than you think.

4. The Push-Up
Ah, the staple of every man's workout diet, and for good reason. A few sets of push-ups in the morning do wonders for your arms, back and chest. With so many benefits from one move, how are you not doing these already?!

5. The Wall Squat
Do you want to lift lift heavier objects without throwing out your back? Increase your stamina in bed (and we don't mean sleeping!). The Wall Squat will get you there, one ridiculously simple dip at a time.