Tommy Europe's CFL playing days may be behind him, but the 1994 Grey Cup champion is as big a fan of the game as ever. He's also big on combining game-watching with other awesome stuff, and like any guy his combos of choice include snacks, a beer or two, and friends and family.
As a stuntman and fitness coach Tommy has to stay fit, and over the years has perfected another easy and fun combo: Getting in shape while watching the big game! He calls this combo …
The Buddy Challenge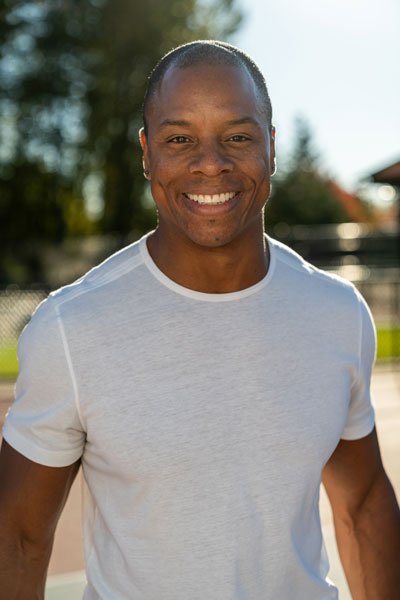 Wondering how to do easy exercise at home? Tommy has the step-by-step goods!


Step 1 – Invite a buddy

Invite a buddy to watch the game at your place. If he'd prefer to watch at his pad, that's cool too.


Step 2 – Give yourself space

Make sure there's plenty of open space between the TV and where you're sitting.


Step 3 – Pick a team

Pick a team for each of you to cheer for. If you both support the same team, no problem.


Step 4 – Celebrate with jumping jacks

When YOUR team scores, gets a turnover or gets a sack, YOU do 10 jumping jacks as a celebration. Here's how to do them:

 
However, if the OTHER team scores, gets a turnover or gets a sack, YOU gotta break off 10 crunches. Here's the 411 on crunches:
"It's fun to unleash a little smack talk on your buds when your team makes a big play, and the Buddy Challenge kicks that up a notch," Tommy says. "Of course, when the tables are turned, YOU gotta be ready to pay the piper with some crunches!"
More ways to work in some easy exercise
Beyond the Buddy Challenge, Tommy suggests more easy moves for breaks in the action:
Get jacked while getting snacks
The exercises we've already covered leave more than enough time for bathroom breaks, snack runs and beer refills. On that note, Tommy has two more easy tips:
Lunge your way there: "If you're watching the game solo, try lunging your way to the kitchen when you get up to grab snacks. Lunges are so easy to do, and you'll be blown away at how quickly they tone and strengthen your lower body. These are the muscles that move you around all day, so a little extra strength and balance will help make you move and feel better."
Beer, water, repeat: Last but not least, "follow every beer with a glass of water. You'll feel better the next day because you'll end up drinking less alcohol, and you won't spend as much money refilling the fridge."
Watching football and saving money? Another epic combo!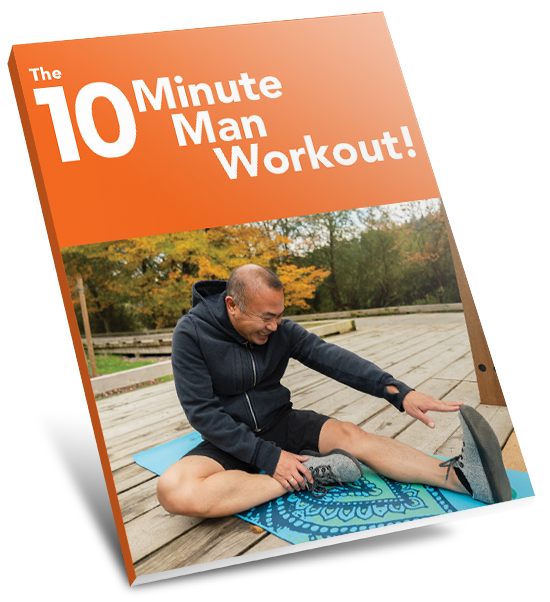 If you're thinking about fitting easy exercise into your day, we've got your back.
Download "The 10 Minute Man Workout" ebook right now.