At this point in the CFL season one question looms large: Is your team in it to win it?
If the answer is yes, then you may have your work cut out for you. You need to follow your team, of course, but you also need to track how the competition is doing on the road to the 106th Grey Cup. Then the playoffs start and — oh boy — the couch cushions start forming to the shape of your butt.
As awesome as this is, sitting in front of the TV for hours on end is not the healthiest of activities, especially when you add snacks and beer to the mix. The good news: There are some easy steps you can take to earn that couch time and feel healthier while watching the big game. Here are five:
Games rarely start before 1pm, so you have plenty of time to fit in a little exercise beforehand: A brisk walk around the block, a bike ride through the park, a few burpees in the backyard — and all with your game jersey on, of course. If you're watching the game at a pub or a friend's place, why not walk there or park a few blocks away and hoof it?
Get active after kickoff
Timeouts, commercial breaks, injuries on the field, halftime — all these stoppages provide great opportunities for some easy fitness moves: Lunges, crunches, push-ups, wall squats, the plank, the list goes on. (Click here for step-by-step instructions on how to do all five of these muscle-building moves in your living room.)
Eat as usual
Skipping lunch or dinner in order to gorge on linebacker-sized portions of salty, fatty junk food isn't the way to go. Instead, enjoy meals as you normally would so you won't be hungry when the game is on. If dinner falls right in the middle of a game, save money and eat healthier by firing up the barbecue instead of ordering out. (Click here for a game-day pizza recipe you can easily whip up on the grill.)
Snack like a champ
Healthy snacks like unsalted nuts, grapes, trail mix and lightly-buttered popcorn all taste great, are easy to prepare, and won't make you feel like the Goodyear Blimp. If these kinds of items aren't usually available at a buddy's place, simply bring your own.
Drink lighter and be merry
We've all heard the "tastes great, less filling" slogan, but some light beers really do contain far fewer calories. Corona Light, for instance, clocks in at 99 calories — compared with around 150 for most regular bottles — while Molson Canadian 67 is named after its own very low calorie count. Whatever you choose to sip, sure to chase every beer with a good-sized glass of water. It'll prevent you from drinking too much, eliminate hangovers, and keep you well-hydrated.
Your team's on the home stretch, after all, and they need you in tip-top shape!
In partnership with the Canadian Football League Alumni Association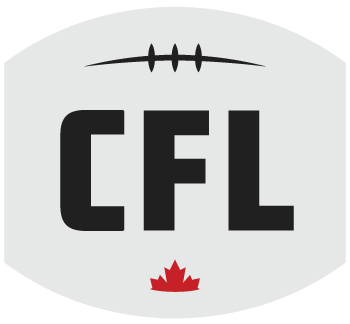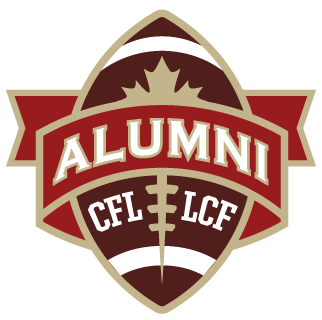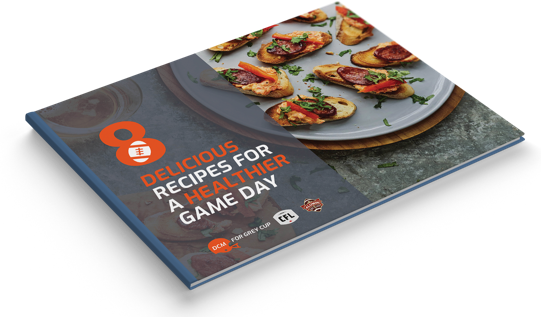 Free e-book
Want to make a full spread of crowd-pleasing game day food? Get the free handy booklet.
Grab this free e-book "8 Delicious Recipes for a Healthier Game Day" for healthier game day recipes that are sure to please a crowd.
Check the checkbox to receive more great tips each month.