Jingle bells, frosty the snowman, fa la-la-la-la? Whatever: For many guys, the festive season isn't so much about silver bells, as it is about our expanding bellies.
The holiday rush can be busy and stressful, making it hard to fit in a walk during lunch, let alone making it to the gym. And by the time the big day arrives, we often need a vacation to recover.
The good news: Fitting in some exercise this month doesn't have to mean midnight jogs or foregoing festive fun. If you treat holiday chores and activities as workouts, you can have your fruitcake and eat it too!
1. Putting up lights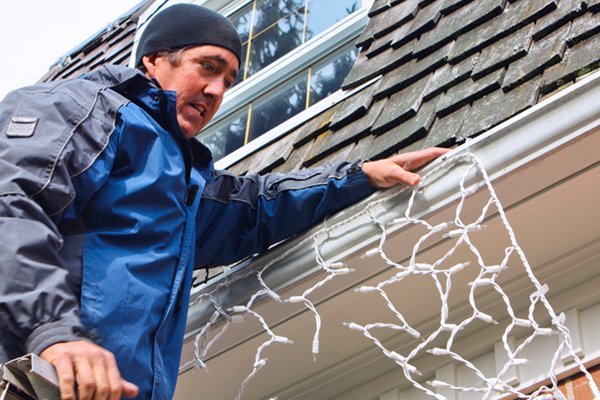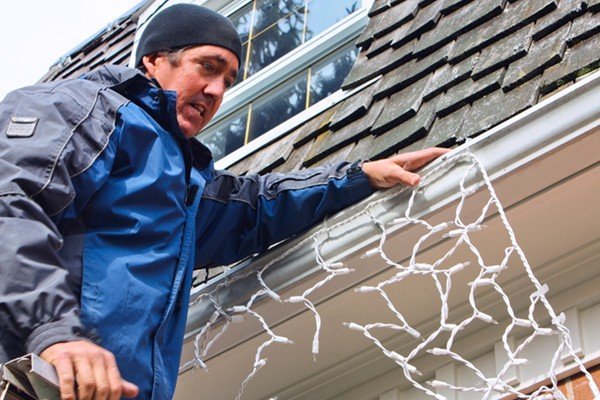 Climbing ladders and stringing lights can burn more than 300 calories an hour. (That's like one slice of fruitcake. Not that anyone actually eats fruitcake. Put another way, it's like a couple bottles of beer.) Moving the ladder more frequently than usual and climbing it more often will boost that number significantly.
2. Tree chopping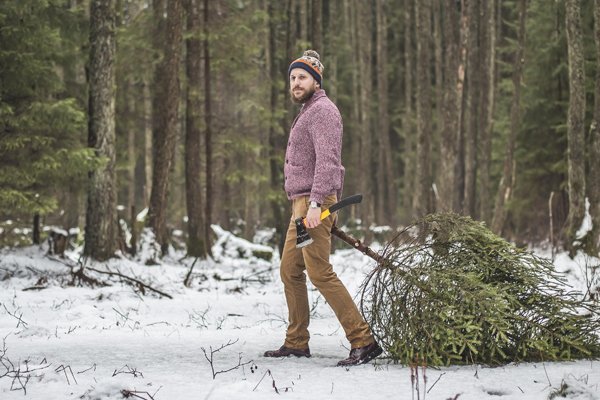 Chopping wood burns as much as 500 calories an hour, and while it would have to be a pretty big tree to account for an hour's exercise, splitting wood for roasting chestnuts works just as well. Plus, the ladies love lumberjacks…
3. Shopping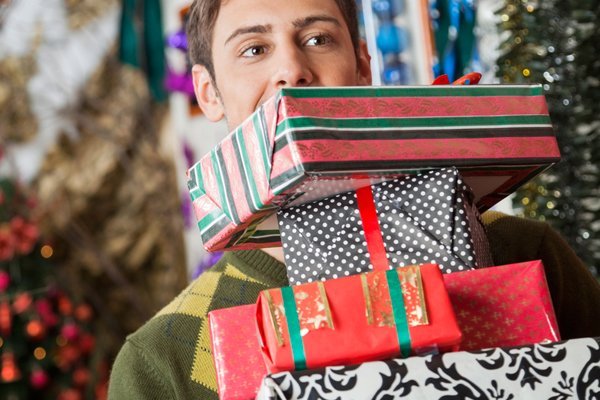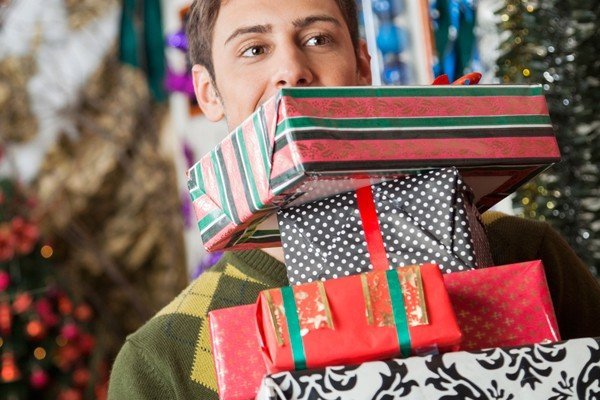 An hour of gift-buying on foot burns more than 200 calories. If possible, after visiting each store, walk back to your house, office or car instead of lugging bags around. The extra trips back and forth will burn more calories.
4. Skating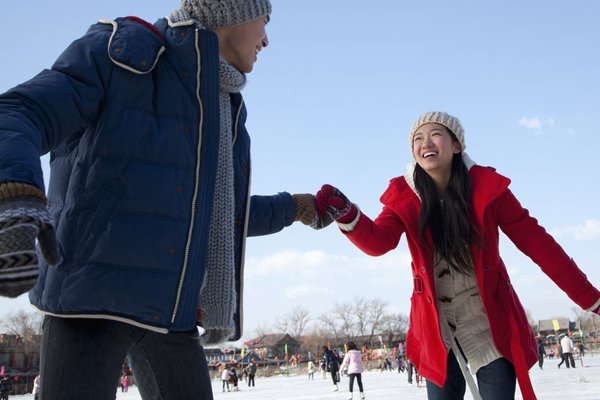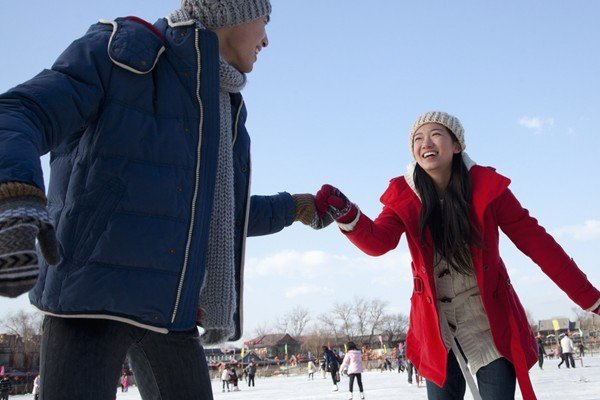 Even a casual trip to the rink can burn 400-plus calories an hour, and if a hockey game breaks out — or if junior wants to race — that number can increase in a hurry.
5. Tobogganing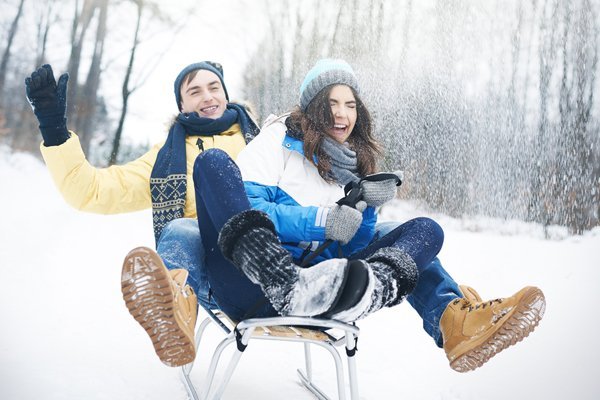 Depending on the size and steepness of the slope and weight of the sled, tobogganing can burn as much as 500 calories per hour, including the effortless ride down. If you want to kick it up a notch by sporting one of those Spandex unitards, well, that's your call.
6. Building a snowman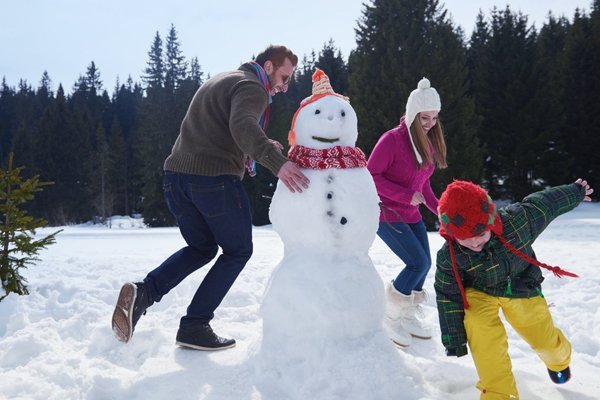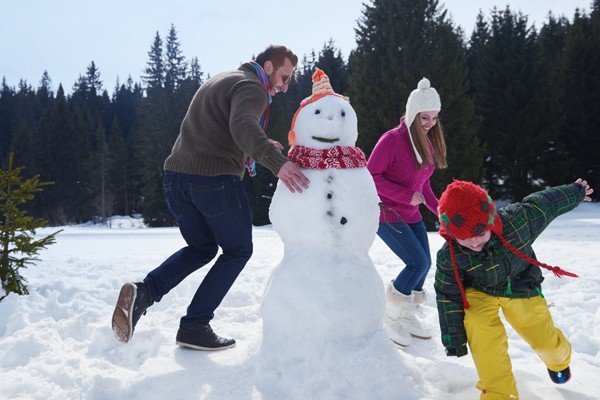 Snow is water, after all, and like swimming, playing in the snow delivers a resistance-based workout that can burn around 250 calories an hour. Frosty was a jolly soul, sure, but who knew he was ripped?
Disclaimer: Please consult your physician or other qualified health professional for any changes to your physical activity. Only qualified health providers can provide health care by examining your health history, your physical, mental and emotional condition, and use their expertise and experience to advise you.