Think satisfying your cravings derails healthy eating? Think again!
It's the kind of question Captain Obvious would ask: Why are there so many commercials for pizza during CFL broadcasts?
The obvious answer: Because pizza goes so well with watching the big game on TV!
Now, here's something that isn't quite as obvious: A few cheesy slices can help you lose weight.
Go ahead: Treat yourself
Believe it or not, research suggests that treating yourself once in a while — say, when the big game is on — helps you stick to a healthy eating plan. Controlling cravings isn't easy, after all, and if you never satisfy those cravings it can be tempting to bail out completely. You're only human, right?
But if game day also happens to be pizza day, you'll know a well-earned reward is just around the corner — and that will make rest of the week that much easier.
So when those pizza commercials follow a touchdown or timeout, there's no need to change the channel or cover your eyes like you're watching Friday the 13th. Simply smile, reach for a slice, and reward yourself for staying strong!
More pizza pointers
Reaching for a homemade slice is a win-win-win: It tastes better than cardboard frozen pizza, is usually healthier than ordering in, and will save you money to boot. Here's something else — let's call it a fourth win — that will make weight loss even easier: A tasty, easy and healthy recipe for grilled barbecue chicken pizza you can prepare before the big game or at halftime. Football, pizza, barbecues…who could ask for anything more?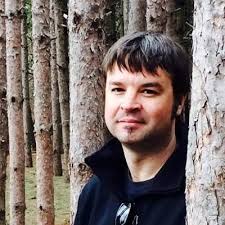 Adam Bisby
Adam Bisby is a Toronto-based freelance journalist and father of two who has been covering men's health for more than 20 years. As well as researching and blogging for Don't Change Much since 2015, Adam's award-winning work has appeared in the Globe and Mail, Toronto Star and National Post newspapers, in magazines such as Explore, Reader's Digest and Canadian Family, and on websites including MSN and Toronto.com. Visit Adam's website for more information on what he does.