You can't rock the beach, barbecue or dock if you overdo it
In Canada, summer is the season of giving.
Not gift-giving, of course, but giving it. You know: Playing hard on the beach, at the park, around the barbecue, on the dock, you know the drill. In summer, Canadians just like to giv'r!
Overdoing it spoils the fun
Going all out in the hot sun can easily lead to overexertion and, in turn, a range of health issues such as fatigue, low blood sugar, and dehydration. That's why it's so important to recognize and respect your body's limits. After all, you can't giv'r like a champ if you don't take regular breaks, get enough sleep at night, eat enough food throughout the day, and drink plenty of water and other fluids.
These precautions go beyond the ability to party hearty. Studies show that injuries are the leading killer of Canadians aged 1 to 44. In B.C. alone, more than 400,000 residents are injured each year, but 90% of injuries are both predictable and preventable. You can't giv'r at all if you're down for the count.
Play hard, work hard, be smart
Playing hard goes hand-in-hand with working hard — as the old saying goes — and here again guys should listen to what their bodies tell them. Overexertion or strenuous movement and falls, it turns out, account for nearly half of occupational injuries reported to the Canadian Community Health Survey.
So go ahead and go for it this summer, but be smart about how you do it. After all, come fall, you may want to giv'r then, too…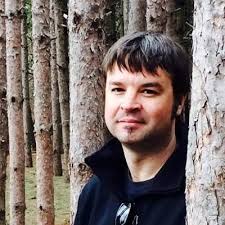 Adam Bisby
Adam Bisby is a Toronto-based freelance journalist and father of two who has been covering men's health for more than 20 years. As well as researching and blogging for Don't Change Much since 2015, Adam's award-winning work has appeared in the Globe and Mail, Toronto Star and National Post newspapers, in magazines such as Explore, Reader's Digest and Canadian Family, and on websites including MSN and Toronto.com. Visit Adam's website for more information on what he does.