Here are 3 easy Mother's Day ideas for celebrating moms in the workplace, and helping everyone get healthier on the job.
History is chock full of amazing moms. Marie Curie homeschooled her two daughters while doing research that would win her a pair of Nobel Prizes. Maria von Trapp, the mom who inspired The Sound of Music, really did escape the Nazis with seven kids in tow, and went on to found a resort and music camp in Vermont. Sojourner Truth, a mother of five, made history in 1828 by winning a court battle to recover a young son illegally sold into slavery.
Famous or not, being awesome and being a mom go hand in hand. That's what Mother's Day is all about: Celebrating and honouring your own mother, and doing the same for all the other moms in your life, from friends and family to co-workers.
How can you show your admiration and appreciation to all the moms in your workplace? Here are a few easy ways that can also help everyone else — guys (and dads) included — be a little bit healthier on the job: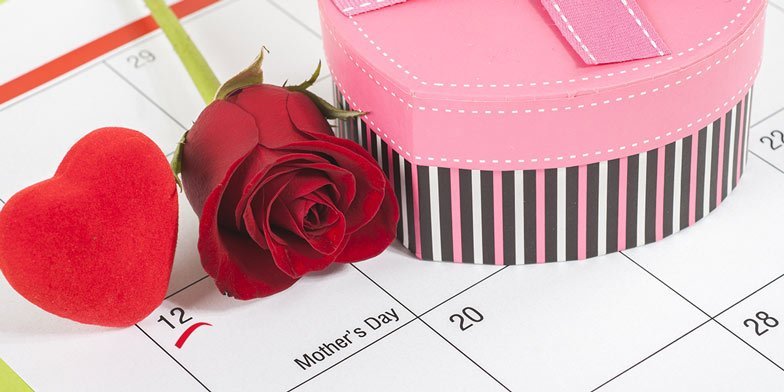 Have a Workplace Mother's Day potluck lunch
Whether it's held in a break room, shared kitchen or nearby park (weather permitting), a midday meal prepared by all the guys at work will make the moms feel special. If you're wondering what to bring on the Friday before or the Monday after Mother's Day, any of these super-easy recipes will go over like gangbusters.
As well as enjoying a delicious meal, everyone benefits from taking a break from their desks. This can have a positive effect on your mood and provide a jolt of creativity, research shows, even if it's only for a few minutes.
Take the moms out for coffee
Another guaranteed mom-pleaser, strolling to a coffee shop a few blocks from the office provides you and your co-workers with the kind of easy exercise that can work wonders on your mood and physical health. Plus, you get to relax and laugh with your workmates, which can send stress packing.
Then, when you return to the office, you can take the stairs instead of the elevator. The more easy exercise you can fit into your day, the better!
Just remember not to head out for coffee too late in the day. The stimulatory effect of the caffeine in coffee can lead to poor sleep if you drink it too late in the day. The easy solution: Avoid coffee after 3pm! This will help you get the sleep you need to stay mentally sharp.
Give Moms a coupon for an hour off work whenever they want
What's not to like about this? If nothing else, the moms get a break from staring at a screen, and that'll do them a world of good. There is growing evidence that links heavy use of electronic devices with mental-health concerns. Low mood and self-esteem, for instance, are associated with failed attempts to take extended breaks from social media.
So be sure to give YOURSELF a break from screens, too! It's what mom would want, right?
If you have any tips for celebrating Mother's Day, help out your buds by sharing them in the comments below!