Spoiler alert: You will NOT win $4,455,102 (U.S.) by trying our new Canadian Men's Health Week quiz.
That mind-boggling amount, by the way, is the current world record for quiz-show winnings. It was claimed by 2011 Jeopardy! contestant Brad Rutter, who went unbeaten during his 19-game stint on the show.
Then again, our awesome new quiz offers something money can't buy: Easy tips for living healthier! Go four-for-four on the quiz, and you're the master of what Don't Change Much, and Canadian Men's Health Week, are all about. Get shut out, and the men's health quiz questions deliver the inside scoop on small healthy changes that can lead to big results.
Talk about a win-win situation! Nineteen straight wins on Jeopardy! may make you a multi-millionaire, but easy tips you can use to look and feel better for the rest of your life are PRICELESS! For more priceless pointers, check out the new "Gold Medal Office Health Tips" ebook (which you can download for free here).
Now sit back, relax, grab a tasty snack if you like, and take a minute to try our new quiz!
Leave your answers in the comments below!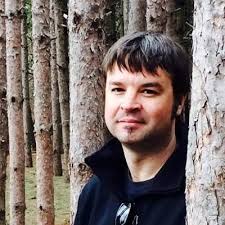 Adam Bisby
Adam Bisby is a Toronto-based freelance journalist and father of two who has been covering men's health for more than 20 years. As well as researching and blogging for Don't Change Much since 2015, Adam's award-winning work has appeared in the Globe and Mail, Toronto Star and National Post newspapers, in magazines such as Explore, Reader's Digest and Canadian Family, and on websites including MSN and Toronto.com. Visit Adam's website for more information on what he does.