Media Room
Check the pulse of Canadian Men's Health Foundation and read our latest news and media coverage.
Olympic gold medalists, Simon Whitfield and Adam Kreek join Rogers' Hometown Hockey to discuss life in Victoria, the mind-body connection through movement, and their role as National Champions for the Canadian Men's Health Foundation.  "Men's health is more than the...
Your Donations Make a Difference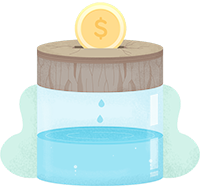 Your contribution will further men's health programming, tool development, and research.
Don't Change Much is a movement inspiring men and their families to lead healthier lives. With reliable information and easy tips, we know every guy and their family can make small changes that will have a big impact on their health.