These days, life is anything but normal. It feels like no one ever leaves the house because of COVID-19. Living in a multi-generational South Asian home, the kids are running around, and the parents are ranting about something. It comes to a point where your stress level at home is so high that you want to run an errand just to escape to the silence of your car. That and you need a break from the classical music your parents have on repeat. They say it reminds them of back home but right now, it reminds you how much you'd rather not hear it ever again. Take a deep breath and turn up "Years In The Making" by Arkells – it's going to be okay.
Now, it's one thing to be home with your kids during a school break and your parents are living with you, too, but this whole pandemic life has really turned an innocent break into a lengthy television-worthy drama. The only thing is, it's real life and there isn't a remote to turn it off. Stress is actually a reaction to a situation; it isn't about the actual situation. This means there are ways to help yourself reduce stress at home.
While the pandemic probably isn't a permanent thing, the way you live your life is going to change for the time being. Even though everyone is around you 24/7, there are ways to make sure you keep yourself mentally fit and level-headed. It's up to you to take care of the stress you're feeling because you're the one who can actually do something about it.
Here are 3 tips to keep you cool, calm, and collected:
1. Make time to get some fresh air and exercise.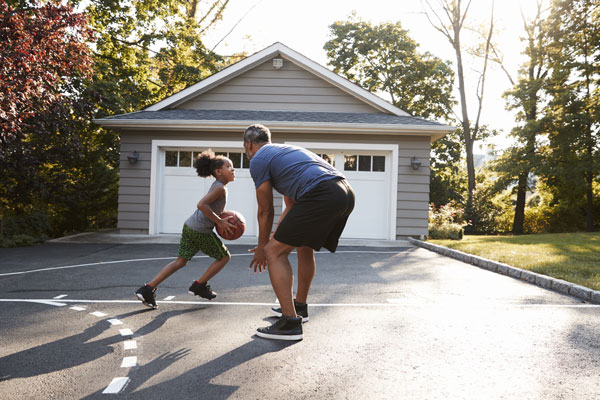 The gym may be closed but outside isn't! Exercise doesn't have to be lifting weights and running on the treadmill until you sweat ladoo drops. How about you be your own Serge Ibaka and play some driveway b-ball?
Fresh air paired with activity is a recipe for better health. That in turn reduces stress and improves mental health. The best part about outdoor activities is that you can do it alone or you can include your family so everyone can get a chance to destress. The Build Your Best Day tool, by Participaction, is a great way to find awesome ideas on how to get you and your family moving. Dupatta waving in the wind, beards in the breeze, and kids smiling – get that fresh air flow going!
2. Having a new routine is essential.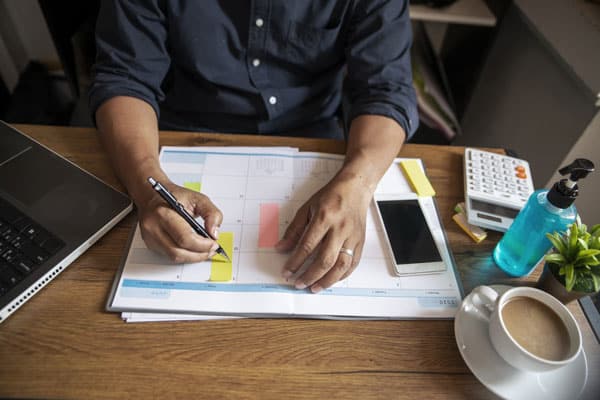 Creating a new routine is easier than you think. Just start writing things down that need to get done and soon you'll have a list of things that need to be scheduled for the week.
Even if you can avoid Zoom video calls and roam around in a mismatched kurta and pajama (no judgement here) that doesn't mean you need to let your schedule get too comfortable. Without an already defined schedule, you and your family have less to do and more to argue about.
Papa's coffee shop circle no longer meets up for 3 hours every morning. Now you get to hear all about the "completely authentic and legitimate" WhatsApp theories out there about COVID-19 and miracle neem powder tinctures. Yeah, you're not the only one, trust me!
Creating a family calendar with a schedule can really help everyone have a sense of responsibility and action for each day. Maybe find ways to connect your Dad to his friends over a video chat in the morning so he can sip his cha on the back deck while you're finishing up your 9:00 AM team huddle.
Ask your kids to help with a specific chore around the house each day. Your spouse will really thank you and you can thank me later for that pro tip! While you're at it, ask your spouse how you can make their day easier. They'll be happier because you want to schedule some quiet time for them, and it will make you feel at ease because it's one less thing someone may argue about. It's important to check on what your family would like to get done if you want them to respect what's on your agenda for the day.
3. Tell your family what you're doing and why it's important to you.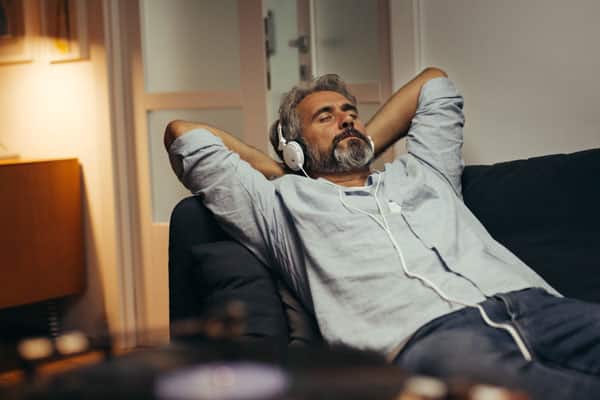 I know this is a lot to ask but hear me out. No one is going to understand why you do what you do unless you tell them why it's important to you. Sure, they might leave you alone while you're on a work call, but not everything is that cut and dry. You may be used to taking a lunch break alone at work with your favourite podcast, but does Mummy know that? Probably not. I mean, she tells people you work "in computers" even though you work in logistics management for a computer company. Good effort, but still wrong Mummy.
Open communication is one way to make sure everyone understands each other's needs. It's really important to let people in your family know why you need to listen to your favourite podcast or why "alone time" is essential in helping you decompress and chill out for a bit. Don't assume your family will understand why certain things are important to you unless you tell them why.
Remember, you're not alone in this and you're doing the best you can with what you've got. It's okay to feel whatever you're feeling as long as you do something productive to get you back to your best self!
Have you found any unique ways to help reduce stress while staying at home with your family? Help some other guys out by sounding off in the comments below!