As a pharmacist, educator, and writer, I've been getting all kinds of questions about the COVID-19 vaccine. Whether you're wondering if the vaccine can make you sick, how it works, or who should get it, I'm here to get right to it by cutting the drama with some Mandalorian-level blunt honesty.
Can you get COVID from the COVID-19 vaccine?

No. You can't get infected with COVID-19 from the COVID-19 vaccine. The vaccines available in Canada can't cause the disease they're designed to protect you from.
Are there side effects you can get from the COVID-19 vaccine?

There are some side effects people may experience; they're often mild and go away within a few days. The most common side effects are redness, soreness, or swelling where you received the shot as well as feeling tired, headaches, fever or chills, body aches or sore joints.
How is the COVID-19 vaccine administered? 

Both COVID-19 vaccines available in Canada, at this time, are given as an injection into your muscle. Most people will get the injection in their arm. There are two separate doses. Each dose of the Pfizer-BioNTech COVID-19 vaccine and Moderna COVID-19 vaccine are given several weeks apart.
How does the COVID-19 vaccine work?

The first dose helps the immune system create a response against the virus. The second dose further boosts the immune response, which helps maintain long-term protection. Our immune system builds up defences against the virus, and if the real virus ever enters our body, the defences we created will help fight against the infection.
How protected are you after the first dose of the COVID-19 vaccine?
Can you still carry and spread the virus if you've been vaccinated for COVID-19?
When can you get the COVID-19 vaccine?
Who should get the COVID-19 vaccine?
Who should not get the COVID-19 vaccine?

Children and Youth

Those under the age of 16 aren't approved to receive the Pfizer-BioNTech COVID-19 vaccine at this time. Those under the age of 18 aren't approved to receive the Moderna COVID-19 vaccine at this time.

Pregnant, breastfeeding, and/or immunocompromised

Currently, there isn't enough information to know if a person who is pregnant or breastfeeding or who is immunocompromised should get vaccinated. These individuals can get help making this decision by speaking with a local healthcare provider they trust.

Allergies
More information about the COVID-19 vaccine by province and territory:
Be part of the herd – We're in this together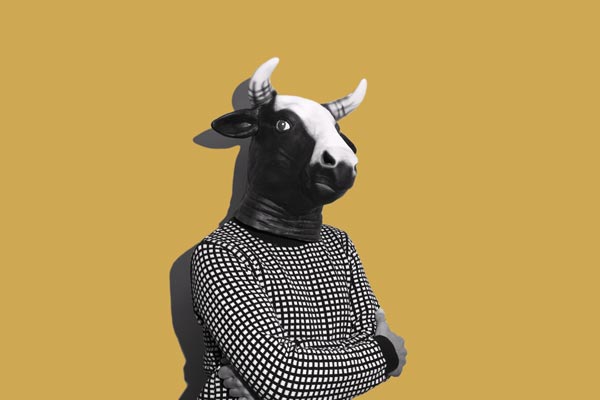 Since some people can't get the vaccine, those that can get it should get it. This way, we can work together to protect the people who can't get vaccinated. That's called herd immunity.
In a really, really basic sense, it's kind of like when you're watching National Geographic and see lions on the hunt and then the bigger, stronger elephants create a shield around the smaller elephants to protect them from the attack because the smaller elephants could never protect themselves on their own.
After you've been vaccinated
Remember, even after being vaccinated, keep practicing physical distancing, hand hygiene, and continue wearing face masks to help stop any potential spread of this virus. For more information, check out the BC Center for Disease Control's COVID-19 Vaccine After Care Sheet.
Stress during the pandemic
Pandemic-induced stress is real! I often find myself pouring through research from every corner of the internet, including journal articles and resources sent to me from my peers about COVID-19. The truth is, it can get overwhelming and feeling overwhelmed can quickly turn into undue stress.
While you're waiting in the invisible line-up for a COVID-19 vaccine and managing a new way of life, the build-up of stress can take a toll on you. Men's mental health is often ignored and is something many of us are dealing with right now.
If you have an activity that brings you a sense of calm or have a way to relax, try to keep them a part of your daily routine. If you're looking for tips and resources to manage stress and mental health, check out the Mental Health First Aid COVID-19 Self-Care & Resilience Guide. British Columbia's virtual mental health support during COVID-19 is also a great resource.
COVID-19 additional support
While trying your best to help others, it's equally important to watch out for yourself and take a look at your stress and overall wellness. Financial uncertainty can cause stress. One way to manage this uncertainty is to take advantage of financial support programs created by the Government of Canada and the Government of British Columbia. Some of these financial support benefits are listed below:
Lastly, if anyone asks you if the COVID-19 vaccines can change your DNA, just let them know that would be pretty wild. These vaccines cannot alter your DNA. That's going to stay in the movies, for our favourite superheroes and their villains.
Where do you find information about COVID-19 vaccines? What do you like to do to help reduce stress during the COVID-19 pandemic? Sound off in the comments below!