As any dad who's done it knows, tripping over a kid's bike or scooter is usually followed by a face-plant into the geraniums. Frustrating moments like these may make you yearn for the kids' bedtime (if not their graduation).
But four years after retiring from the CFL, Étienne Boulay, the three-time Grey Cup champion and father of two, has learned to live a happier life by taking it one day at a time — and he has his kids to thank for it.
"They teach me so much," says Boulay, who founded the popular "Ma Famille Mon Chaos" (My Family My Chaos) blog three years ago. "And it comes down to two main things.
No time like the present
"My 3-year-old daughter doesn't care about tomorrow. She wants to have fun and feel good right now!" Boulay says.  Having fun with his girlfriend and two kids often helps Boulay experience new things that are sometimes outside of his usual comfort zone. "I'm not the most outdoorsy guy, but they help me appreciate nature. Being outside makes me feel calm and chases stress away."
Gratitude for the little things
"My kids wake up in the morning, and they're happy," Boulay says. "They see a bird flying outside their window, and they laugh and smile. They remind me to appreciate and take pleasure in those small moments in life, those things that, as adults, we sometimes take for granted. This helps to slow things down."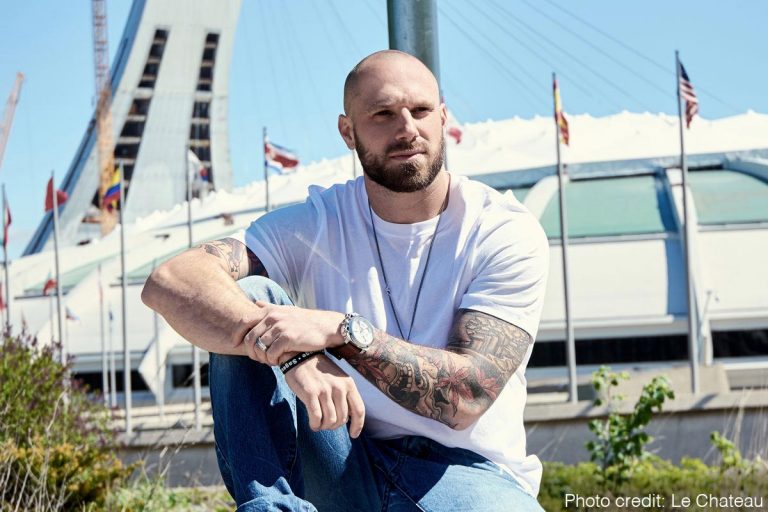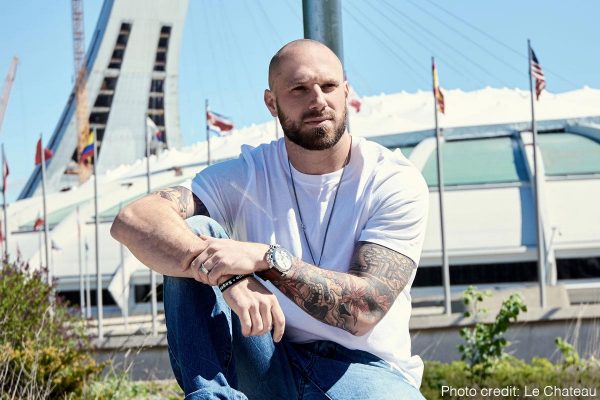 New perspective, new approach
These simple lessons have helped Boulay overcome the challenges of going from pro athlete to 9-to-5 working adult. "One of the biggest struggles for me after football was staying in shape," Boulay says.
His big appetite wasn't a problem when intense football workouts would burn off all the calories. But without a big game to look forward to, Boulay struggled to stay fit. The simple answer: "I train less than I used to, but I eat better." Guys shouldn't be intimidated by complicated diets and training regimens. Eat healthy food instead of junk food, and trade soda pop for water.
If you want to learn more about mental health, check out the Guy's Guide to Mental Health.
In partnership with the Canadian Football League Alumni Association