The 80/20 Rule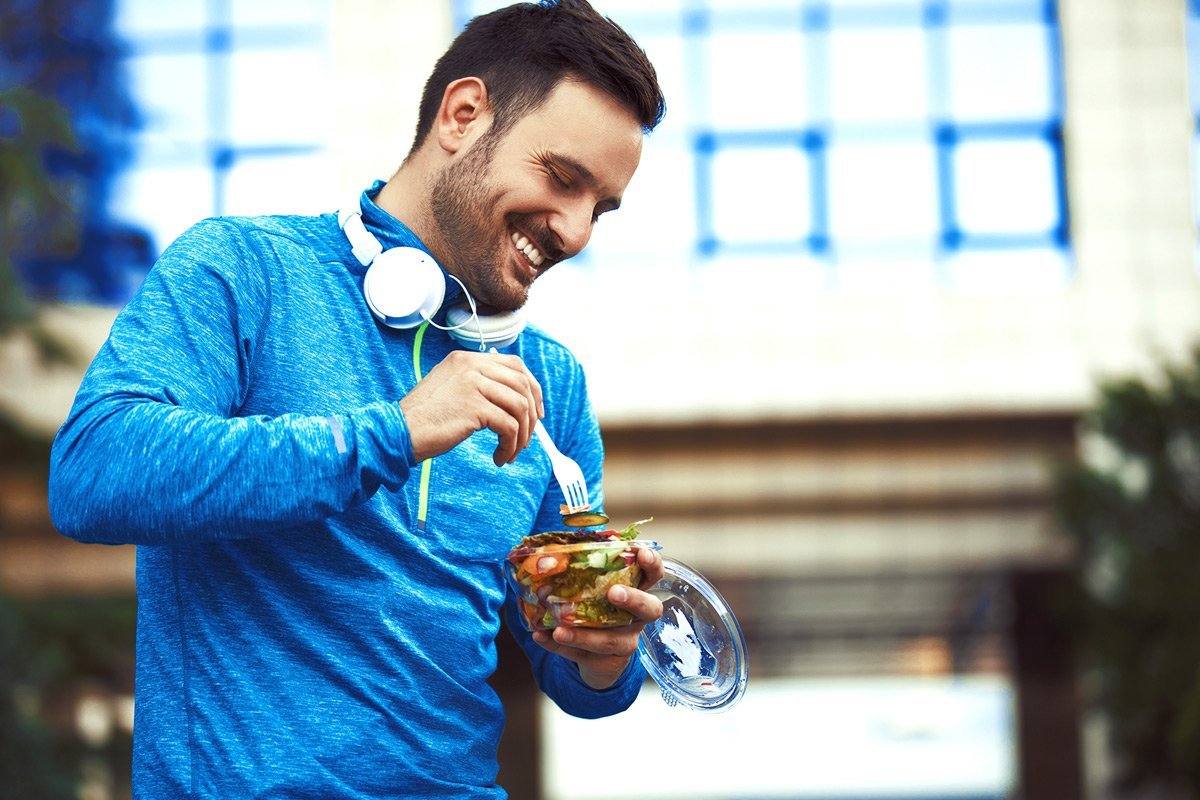 When it comes to changing our eating habits, guys usually have the same problem. We cut out the best-tasting stuff (think pizza, fries and beer), and then a craving hits us like a 300-pound linebacker. It's almost as if we want what we can't have …
Thankfully, we've got a simple fix to your midnight carb craving: the 80/20 Rule. This golden rule says you eat healthy, nutritious foods 80% of the time, and allow yourself to eat whatever you want the other 20% of the time. Not bad, right?!
To help you stick to this ratio, it's best to plan out your week and pick your "anything" days with a bit of quick math. You've got 21 meals a week (3 meals x 7 days), so that gives you four meals each week to chow down on whatever you want. Choose wisely!
Remember: Everything in moderation. You don't want to eat a full day of carbs in one meal, but enjoy, you've earned it.
Source: 
http://hattrick.ok.ubc.ca/