Why fight food cravings when you can avoid them altogether?
This zinger works great on a Las Vegas T-shirt: "The only way to get rid of temptation is to give in to it."
Of course, giving in to temptation has derailed countless weight-loss plans. After all, it's a lot easier to scarf that giant cookie or bag of chips when it's right there in the kitchen cupboard or calling to you from the vending machine. So rather than trying to beat temptation, simply send it scurrying back to Vegas with this easy two-part tip:
Keep healthy snacks at home
When you or a family member go food shopping, be sure to stock up on items like unsalted nuts, popcorn, fresh fruit and veggies, eggs (to hard-boil), dark chocolate, dried fruit, olives…check out more healthy snack ideas here. These foods are tasty, satisfying and easy to grab, and will do the rest of your household some good, too. That said, if the rest of the household isn't participating in your weight-loss plan, they can still have their treats. Just make sure they are kept out of YOUR sight. Out of sight, out of mind, right?
Bring healthy snacks to work
Another great thing about the snacks listed above is that they are all easy to throw in a ziplock bag and take to work. You can even throw a few different ones in the same bag to make your own trail mix. Check out some delicious combinations here.
More snacking goodness for all times of day:
In the morning: SNACK-tistics don't lie: Guys LOVE morning munchies!
In the afternoon: Dump the slump with these energy boosting snacks
After work: When life is nuts, crush 'em and spread 'em on bread!
Before bed: These royally delicious snacks will help you sleep like a king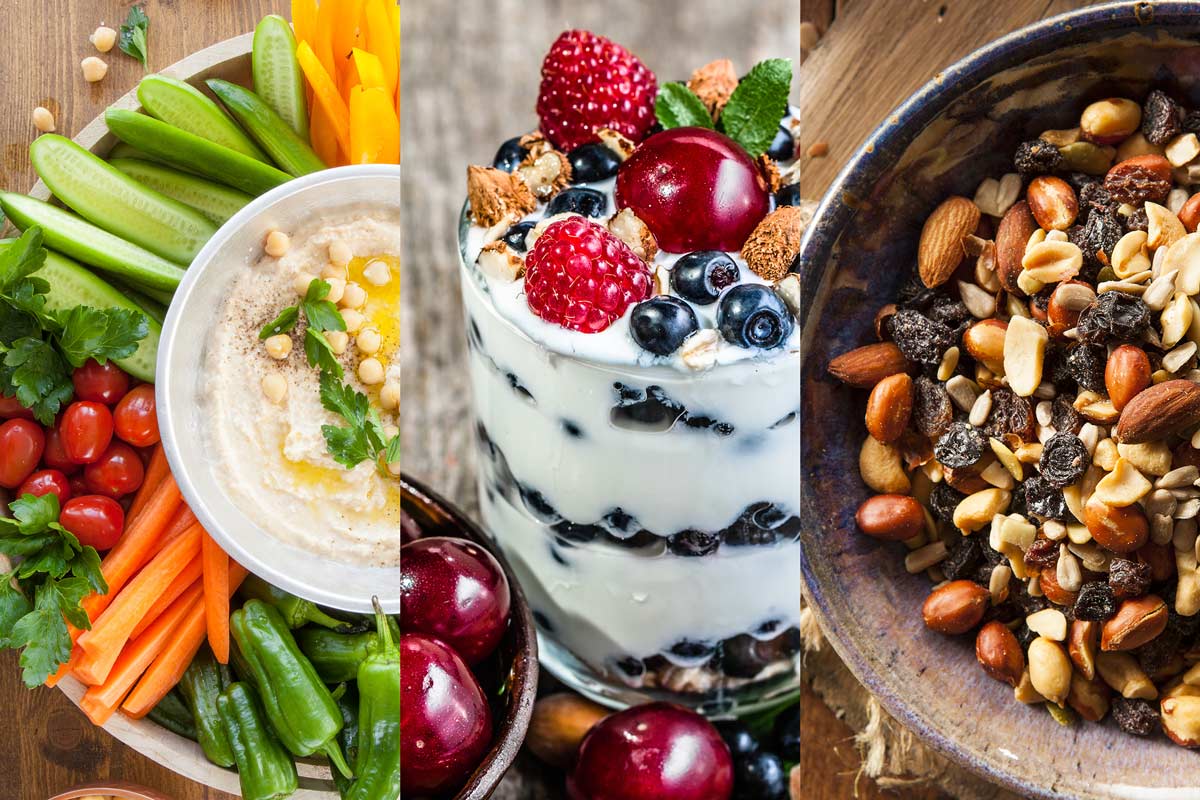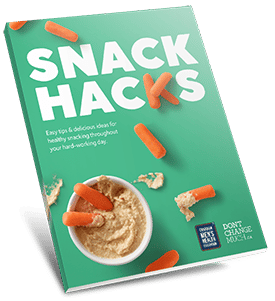 Free e-book
Are you trying to snack healthier? If so, we've got your back!
Grab this free e-book "Snack Hacks", for easy tips and delicious ideas for healthy snacking throughout your hard-working day.
Check the checkbox to receive more great tips each month.