Let this year be the year you see it again!
Can't see it? Like you needed ANOTHER reason to shed those last few holiday inches. The thing is guys, a waist size over 38" could spell trouble. It's never too late to make small, easy changes to get a bit healthier though.
Get started with a few small changes to better your health. Sign up below to get weekly health tips and a free recipe eBook featuring 7 healthy & easy recipes.
Get 7 Healthy Recipes
From burgers to popcorn, it's all tasty and fulfilling
Crazy easy to make
Conquer the kitchen
This article was originally published on January 28, 2018.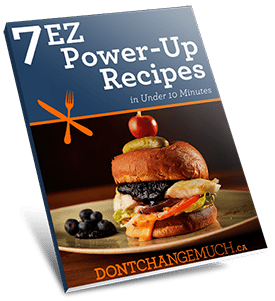 Free e-book
Are you thinking about boosting your energy with tasty and satisfying recipes?
Grab this free e-book "7 EZ Power-Up Recipes" for energy-boosting, satisfying, recipes ready in under 10 minutes.
Check the checkbox to receive more great tips each month.