You'll never guess how many calories are in some of those $7 blended coffee drinks. Believe it or not, you'd have to eat more than three Boston Cream doughnuts to match the thousand-plus calories in some over-sweetened and cream-heavy blended beverages. That's nearly half the recommended daily calorie intake for guys — in one drink!
At the other end of the spectrum is black coffee, which has next to no calories. But as the frappuccinos of the world show, that number jumps quickly when we start adding cream, sugar and syrups.
Thing is, you can savour coffee without adding to your waistline and without having to take it black. Here's how: 
Stir-in alternatives
There are plenty of tasty ways besides cream and sugar to add flavour to coffee and cut through its bitterness. Take cinnamon and cocoa: Add a teaspoon of either, and the comforting flavours of hot apple cider and hot chocolate will stimulate your senses.
These low-calorie additives yield other health benefits. Cinnamon has been linked to lower blood-sugar levels — good news for guys with Type 2 Diabetes — while cocoa lowers the risk of heart disease and cancer.
Reach for the light roasts
Dark-roast brews are everywhere these days, but their lighter-roast rivals require much less cream and sugar to curb bitterness and cover up any burnt taste. Plus, research shows that lighter roasts protect the body against cell damage and inflammation better than their darker counterparts.
Eat before you sip
Because the body releases insulin in response to caffeine, drinking coffee can cause a drop in blood sugar. This can leave you feeling tired and hungry before your day even begins, and may induce you to drink more coffee and snack on junk food. The solution: Eat a quick, healthy and easy-to-prepare breakfast — such as this — before your morning cup of joe.
Sources
https://www.dunkindonuts.com/content/dam/dd/pdf/nutrition.pdf
https://www.ncbi.nlm.nih.gov/pubmed/17556692
http://blog.paleohacks.com/health-benefits-of-dark-chocolate/
http://www.health.com/nutrition/light-dark-roast-coffee-which-is-healthier
https://www.ncbi.nlm.nih.gov/pubmed/1356551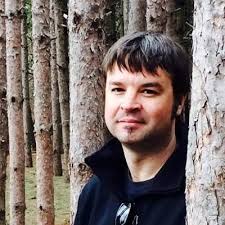 Adam Bisby
Adam Bisby is a Toronto-based freelance journalist and father of two who has been covering men's health for more than 20 years. As well as researching and blogging for Don't Change Much since 2015, Adam's award-winning work has appeared in the Globe and Mail, Toronto Star and National Post newspapers, in magazines such as Explore, Reader's Digest and Canadian Family, and on websites including MSN and Toronto.com. Visit Adam's website for more information on what he does.