Bring back your boyhood favourite with an easy, guilt-free pancake recipe. All you need is a banana and 2 eggs for the world's easiest, tastiest breakfast.
If you like to top your pancakes with butter and syrup, ditch the sugar-filled corn syrup for the maple stuff and you'll be glad you did. Better yet, step up your game with other healthy options like applesauce, peanut butter and fruit!
Servings: 8-10 pancakes
What you need
1 large ripe banana
2 eggs
1 tsp cinnamon (optional)
Prep and cooking time: 12 minutes
Step 1
Heat a frying pan on medium heat. While pan heats up, peel and smash bananas in a bowl with a fork, until smooth. Mix eggs in with banana. Add cinnamon for added flavour (1 tsp).
Step 2
Lightly butter your pan. Pour 3 tbsp of batter at a time and cook until bottom appears set (30-60 secs).
Step 3
Flip with spatula and cook for another minute. Repeat until batter is used up. Serve warm!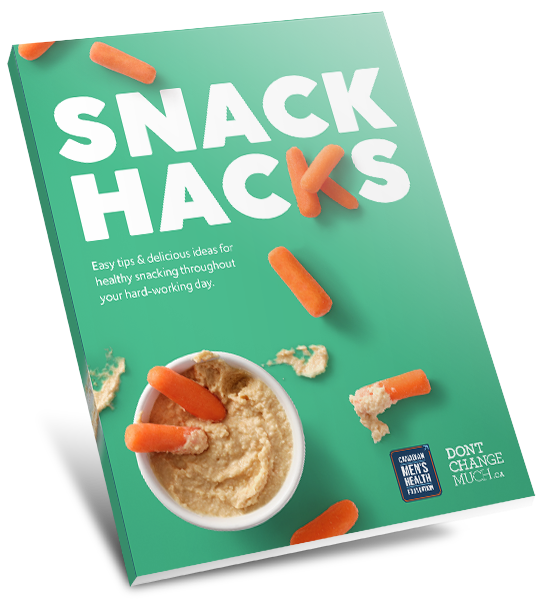 Are you trying to snack healthier? If so, we've got your back!
Download the free "Snack Hacks" ebook right now.
You'll also be signing up for DCM's monthly health tips. Unsubscribe anytime.