Just say "No!" (thank you) when asked, "Would you like fries with that?"
Why are home-cooked meals valued so highly? It must be because on-the-road dining can be so unappealing and so unhealthy, especially when drive-throughs, greasy hotel buffets or airplane "food" are the only options.
But there is hope. You usually get to choose the side dish that comes with your burger or club sandwich, so instead of going with the usual fatty french fries it's easy to swap them out for a fresh, crunchy salad. A side of fries contains about 300 calories and 20 grams of fat, after all, while a side chef salad with vinaigrette dressing has a third the calories, nearly a tenth the fat, and is packed with vitamins and fibre to boot.
Take this tip home
Do this swap every time you dine out while travelling, and you'll return home a little bit lighter. Keep doing it after you return — for those home-cooked meals, as well as on your lunch break and for meals out — and you'll be surprised how quickly you'll see results.
What kind of quick-and-easy salads can you whip up at home? How about any of these tasty recipes:
The Comeback King Spring Salad
Mediterranean Salad
Grilled Prosciutto Peach Salad (especially if you are barbecuing)
3-Step Taco Salad
Chef Ned Bell's Cheddar Chickpea Slaw
Do you have another great salad recipe that works wonders as a side dish? If so, please share it in the comments below…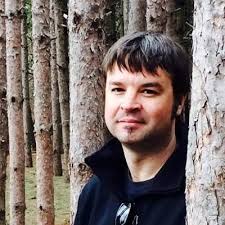 Adam Bisby
Adam Bisby is a Toronto-based freelance journalist and father of two. He's been covering men's health for over 20 years. As well as researching and blogging for Don't Change Much since 2015, Adam's award-winning work has appeared in the Globe and Mail, Toronto Star, and National Post newspapers.