Cover photo courtesy of NaturesClassic.com
Whether you're a bonafide fisherman or just enjoy the "chicken of the sea" now and then, this fresh and filling salad recipe is sure to satisfy. Forget chopping and dicing, this salad keeps it simple with just a few ingredients. That way, you can focus on the show-stopper: The dressing! This recipe comes courtesy of Don't Change Much Champion Chef Ned Bell, who suggests pouring leftover dressing over any salad or fish, using it as a dip for vegetables, or even spreading it on wraps and sandwiches. What is the best salad recipe out there? This one's gotta be in the running!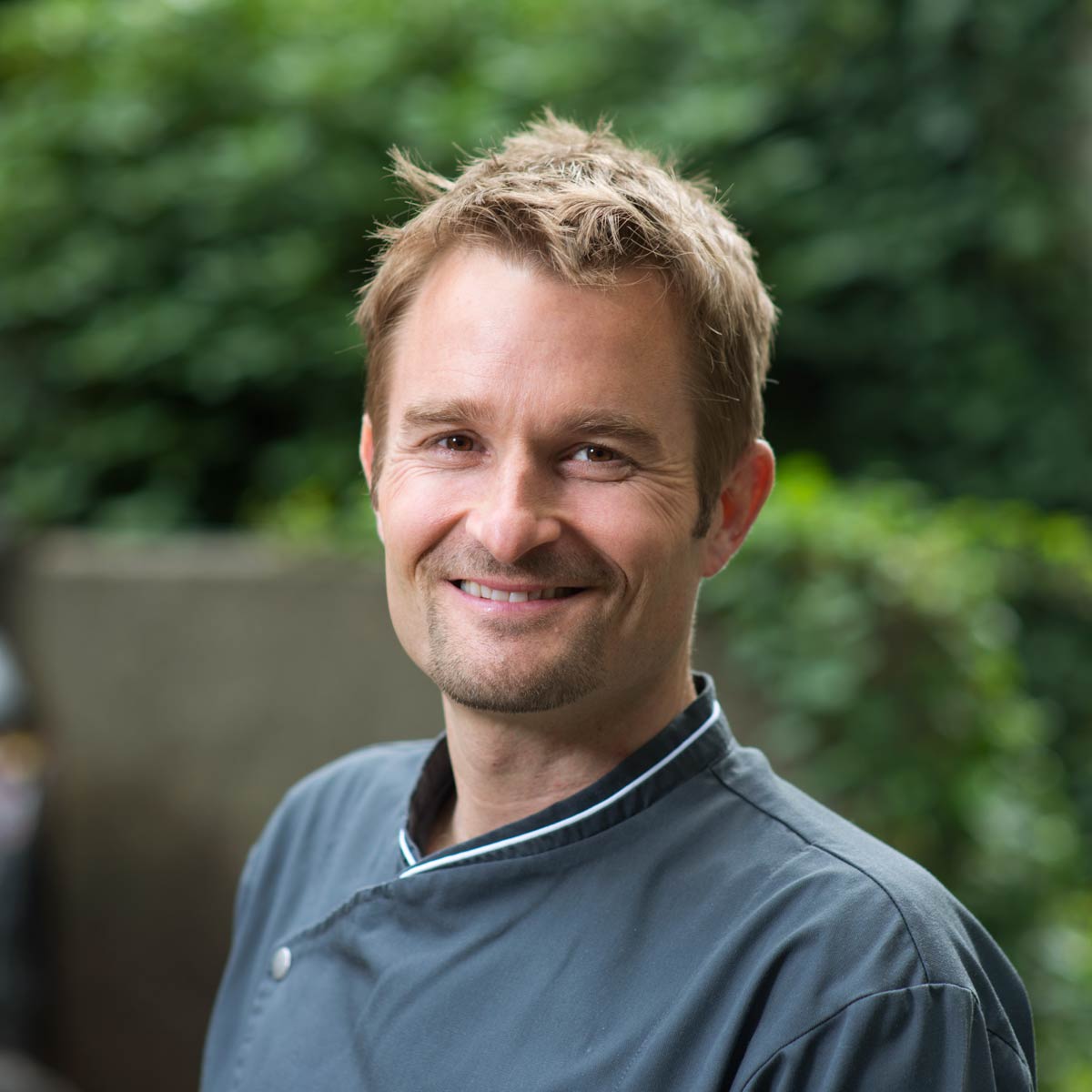 Grilled Avocado & Albacore Tuna Salad
Dressing ingredients:
2 whole ripe avocados, peeled and pitted
1 cup thawed green garbanzo beans (a.k.a chickpeas)
1 whole jalapeno pepper
1/8 cup fresh basil
1/8 cup fresh chives
1 cup extra virgin olive oil
1/4 cup Greek yogurt, low-fat sour cream or low-fat yogurt
Zest (grated skin) and juice of 1 lime
Zest and juice of 1 lemon
1 tablespoon honey
1 teaspoon sea salt
1 teaspoon cracked black pepper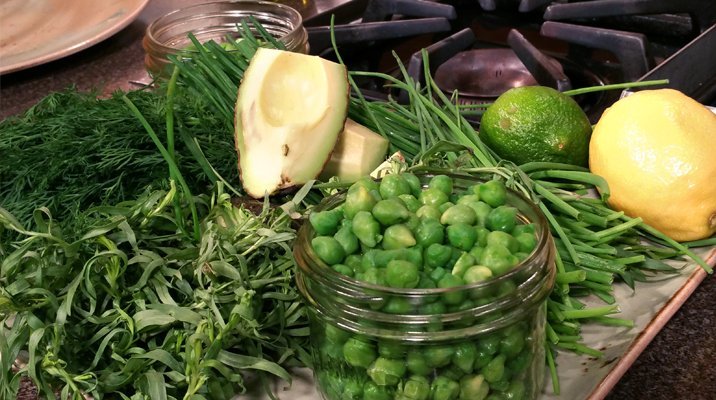 Salad ingredients:
3 handfuls of leafy greens (romaine lettuce, spinach, or kale work great)
1/4 cup Green Garbanzo Beans
1 Albacore tuna steak
1/2 avocado
1 tablespoon extra virgin olive oil
2 tablespoon lemon juice
1 teaspoon sea salt
1 teaspoon pepper
Dressing method:
Set oven to 350 degrees F.
Remove stem and seeds from jalapeno and roast on a baking sheet for 20 minutes. Remove jalapeno from the oven.
Use a fine grater to zest the skin of your lemon and lime.
Add jalapeno, lime and lemon zest, and remaining ingredients to a blender, and blend into a puree (a soft, creamy paste).
Adjust seasoning with salt and pepper to taste.
Serve on your salad. Store leftover dressing in the fridge for up to 5 days.
Salad method:
On a grill or in a pan over high heat, place half an avocado until browned on the flat side. Remove from heat and set aside.
Season the tuna steaks with olive oil, salt and pepper. On the same grill or pan over high heat, sear the tuna on both sides until browned. Slice tuna steak into 1/4 inch wide strips.
To build your salad, toss your chosen fresh salad greens in a bowl to serve, place the sliced albacore tuna on top, garnish with some green garbanzo bean spread, add half a grilled avocado, toss some green garbanzos on top, and drizzle with extra virgin olive oil, a squeeze of fresh lemon, and some sea salt.
Do you have any awesome tuna recipes? Share them with your buds in the comments below!
This article was originally published on January 12, 2016.