If you're starting to have a hard time pushing paper its time to perk up and make yourself the Man's Power Smoothie. 5 ingredients, two minutes of work to walking away from those uncontrollable sweet-tooth cravings and 3pm lows.
Apple Spinach Power Smoothie Recipe:
1 large green apple that is quartered
1 cup spinach leaves
1/2 a banana
1/2 cup of ice
1/2 cup of water
Instructions: Simply blend and enjoy!
Bonus: The vitamins and minerals that you get from the apples, banana and spinach are equivalent to 3 serving sizes of fruits & veggies!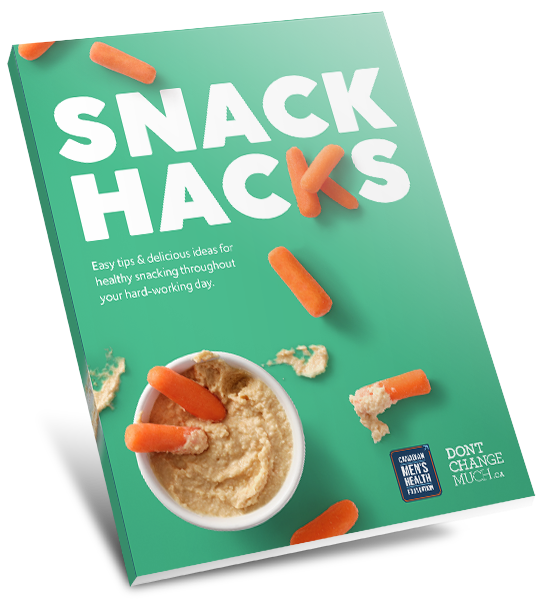 Are you trying to snack healthier? If so, we've got your back!
Download the free "Snack Hacks" ebook right now.
You'll also be signing up for DCM's monthly health tips. Unsubscribe anytime.