Waaaaaay back in the day in Europe — from Roman times until at least the Middle Ages — the largest meals were usually eaten around noon.
It made sense: With no electric lighting, it was easier to prepare and enjoy bigger meals when the sun was high in the sky. Plus, because people tended to go to bed and wake up really early — there was no Netflix in 1265, after all — they needed extra fuel between morning and afternoon.
Evening meals, meanwhile, were relatively small. This may have been out of necessity, what with most of the day's supplies having already been gobbled up. However, it turns out that this kind of meal-timing has health benefits you can easily use to reboot your metabolism, or the way your body functions, today: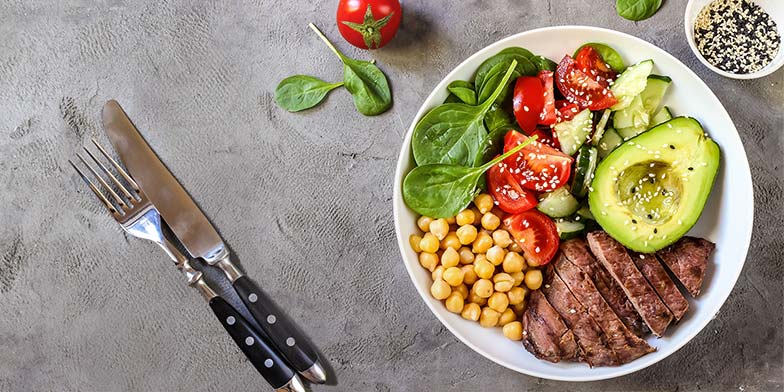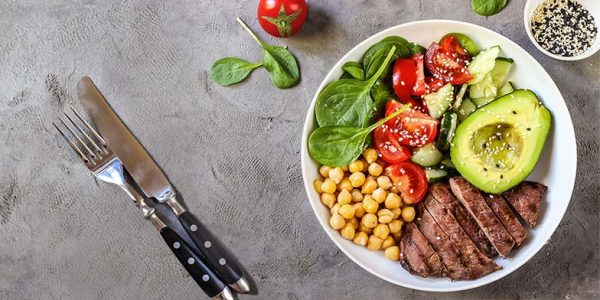 A smaller dinner may make you thinner
According to a recent Italian study — and Italians know about food — participants who ate most of their daily calories in the evening were twice as likely to be obese, or unhealthily overweight, as those who ate larger meals earlier in the day. The takeaway: Like those gladiators, knights and noblemen of yore, you can reboot your metabolism by making lunch your main meal. 
Use food portioning to dial back dinner
One thing that's gotten bigger over the centuries is the amount of food offered as a single portion, especially at dinner. Larger food portions sound great, but they can make you gain weight over time. They sure don't make it any easier to slim down! That said, there's a big-time silver lining here. Just as bigger portions can make you pack on the pounds, smaller ones can help you lose weight quickly and easily.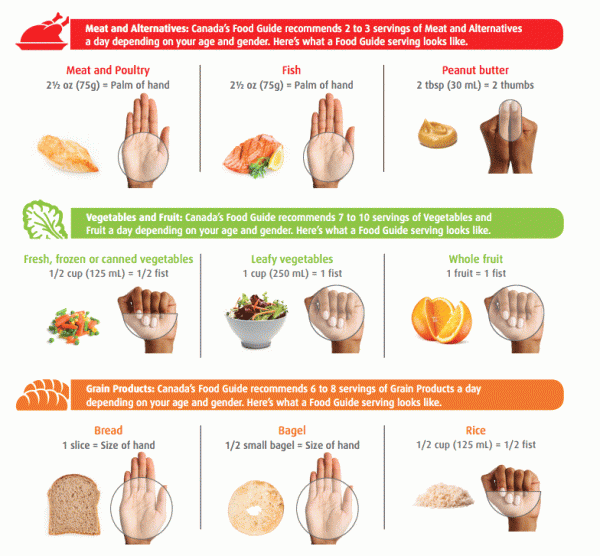 (View the current Canadian food guide for updated serving recommendations.)
Need a hand figuring out the size of a serving? You've already got two of them! This guide from the Dieticians of Canada shows you how to measure food portions with your hand. One serving of pasta, for instance, is the size of your fist. From there, you simply count the servings until you hit the Canada Food Guide's daily recommendations. When those servings combine to form dinner, you've got yourself a healthy portion. Check out these easy tips for controlling food portions.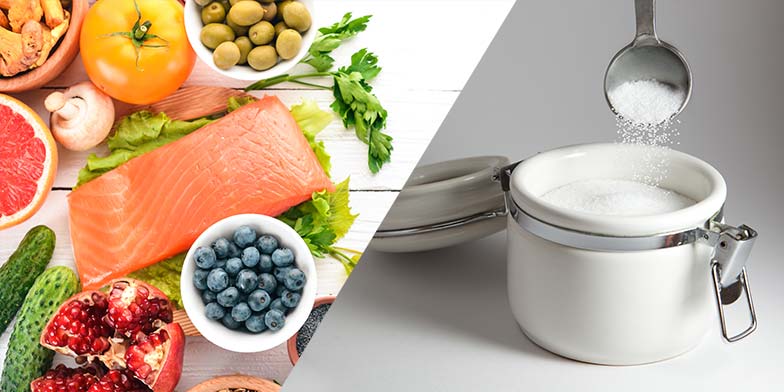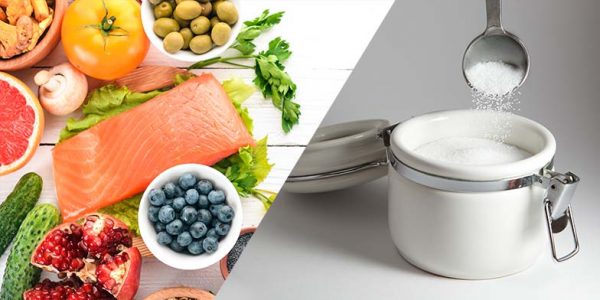 Shake on a little iodized salt
Less is more when it comes to salt. According to the Dietitians of Canada, the average Canadian consumes 3,400 milligrams per day, which is more than twice as much as you need for good health.
That said, table salt often contains iodine, a nutrient that helps keep your metabolism strong and stable. Aim for 150 micrograms of iodine daily, which is about half a teaspoon of iodized salt.
If you'd prefer to avoid adding salt to meals, there's also iodine in fish, dairy, fruits and vegetables, all of which are key ingredients in these awesome recipes:
Wondering how to reboot your metabolism at other times of day? Check out these easy morning and afternoon tips, as well as these ones for making the most of exercise.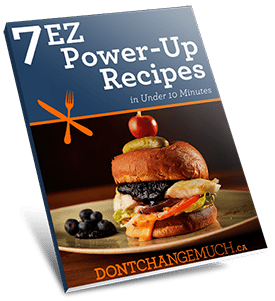 Free e-book
Are you thinking about boosting your energy with tasty and satisfying recipes?
Grab this free e-book "7 EZ Power-Up Recipes" for energy-boosting, satisfying, recipes ready in under 10 minutes.
Check the checkbox to receive more great tips each month.