Hosting a BBQ at your place this weekend? Impress your buddies with this quick and easy BBQ beer can chicken recipe. Simple ingredients, simply delicious.
Ingredients
1 (4-pound or 1.8 kilogram) whole chicken
2 tablespoons olive oil
2 tablespoons salt
1 teaspoon black pepper
3 tablespoons of dry spice rub
1 onion quartered
1 can of beer
Prep and cooking time: 1 hour and 30 minutes.
Instructions
Remove the giblets and neck from the inside cavity of the bird. Give your bird a good rinse and dry off with paper towel.
Massage olive oil into your chicken, then coat in dry rub.
Crack open your can of beer and take a couple big gulps so that you've only got ½ a can remaining.
Place the cavity of the chicken over the beer can then balance the bird on your grill with the beer can resting down.
Place the onion cut into quarters into the cavity of the chicken along with the beer can.
Cook for about an hour and 15 minutes on indirect medium-high heat about 375 degrees F (190 degrees C) or until it reaches an internal temperature of 165 degrees F.
Looking for a side to go with it? Check out our Campfire Dinner Recipe for a delicious baked potato and veggie dish to make on the BBQ.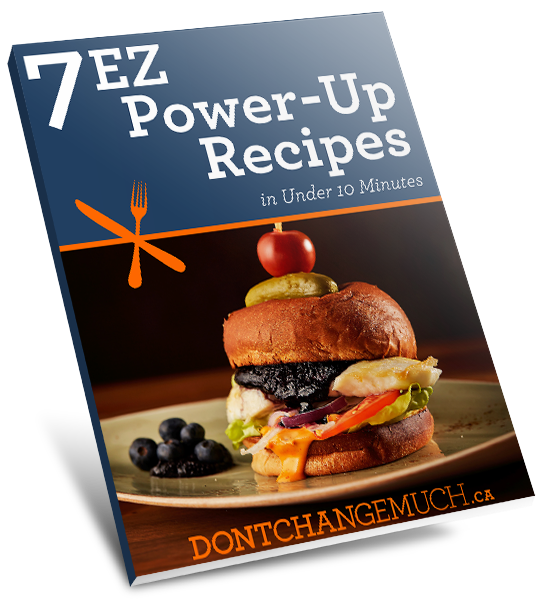 Are you thinking about boosting your energy with tasty and satisfying recipes?
Download the free "7 EZ Power-Up Recipes" ebook.