Kabobs are a healthy BBQer's best friend. They are quick and easy, and a great way to get more veggies into your meal. Try out this simple and delicious kabob recipe, and add whatever veggies suit your tastes.
Chicken Fajita Kabobs
Ingredients
4 boneless, skinless chicken breasts
½ cup olive oil
Cilantro, chopped (about a handful)
2 Jalapenos, chopped fine
2 garlic cloves, chopped fine
Pinch of salt
1 yellow onion cut in pieces that can be skewered
1 green pepper cut in pieces that can be skewered
1 red pepper cut in pieces that can be skewered
Cherry tomatoes (keep these whole)
1 lime (squeeze for juice)
Instructions
Step 1: Combine olive oil, cilantro, jalapenos and garlic cloves in a bowl. Mash with a fork, or puree in a blender and add a pinch of salt to taste.
Step 2: Wash chicken breasts under cold water, then cut chicken into chunks.
Step 3: Mix cut chicken with marinade. Ideally, let it sit in the fridge overnight, but whatever you have time for works.
Step 4: Skewer chicken, onions, green and red peppers and cherry tomatoes.
Step 5: Grill on the BBQ, squeezing a lime over them as they cook.
What is the best BBQ recipe you've ever grilled up? Feel free to share your own triumphs on the 'cue in the comments below!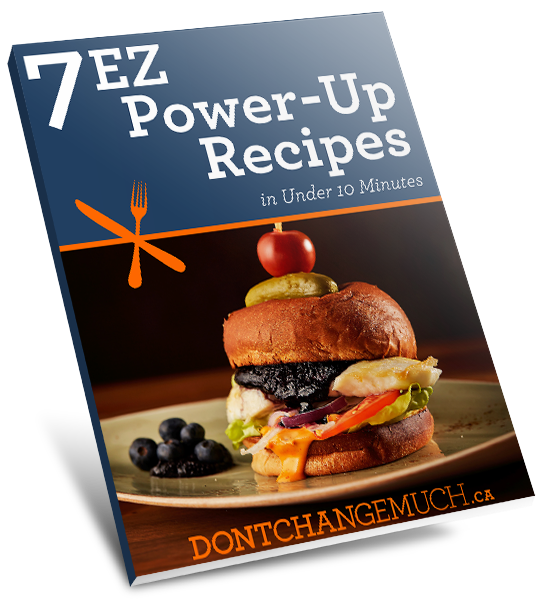 Are you thinking about boosting your energy with tasty and satisfying recipes?
Download the free "7 EZ Power-Up Recipes" ebook.