As a former all-star middle linebacker in the CFL, Shea Emry is a man at the top of his game. Like any champion though, he didn't get there overnight. So who better to trust for advice on the best post-workout shake ever? Check out Shea's ridiculously tasty recipe below!
From Shea:
"My favourite thing to eat / drink after any exercise is an "Almost Chocolate Smoothie." I try to pound one of these back before I consume anything else after hitting the gym.
The smoothie is all about getting a protein-packed shake full of flavour with the ability to hydrate your system. This allows your body to get the essential nutrients it needs after a workout, and not feel bogged down with gallons of water."
The Almost Chocolate Smoothie:
2 dates 1-2 Tbsp half-sweet dark chocolate chips
5-10 walnuts, about a small handful (or your nut of choice)
2 Tbsp almond butter (or peanut butter)
2 Cups coconut water / almond milk
1 banana
3 Tbsp raw shelled hemp seeds (contain a whopping 10 grams of protein and 10 grams of omegas).
For an added boost:
1 Tsp raw maca powder: If you're adventurous, give maca a try! Maca is a root plant from South America that athletes commonly use to help reduce muscle soreness, boost energy, and even improve stamina. Plus, some say maca adds a hint of butterscotch flavour! Not bad, eh? You can find it in the natural food and supplements section at your local supermarket.
There you have it: So the next time you feel the post-workout munchies coming on, down this ridiculously tasty smoothie.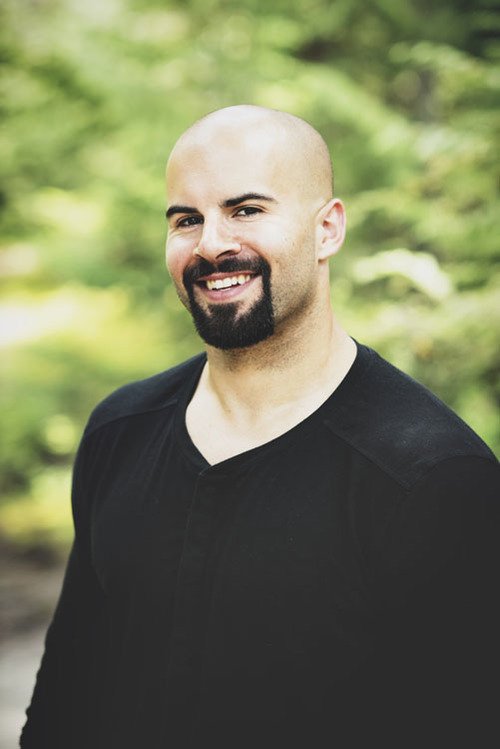 About Shea Emry:
Shea is a former all-star middle linebacker for the CFL, a two-time Grey Cup Champion, founder of Wellmen, The Men's Adventure Club and a Canadian Men's Health Foundation Champion. Shea is on a mission to unmask masculinity and uses his platform in professional sports to share his struggle with depression, while inspiring self-care and conversation concerning wellness and mental health. As a Champion for CMHF, Shea provides on-going support to inspire and motivate Canadian men to lead healthier lives!
In partnership with the Canadian Football League Alumni Association