Being a teenager again would be fun in a lot of ways…and acne isn't one of them.
That's why, as we get older, no one one celebrates when they look in the mirror and out of nowhere there's a pimple staring back at them!
The thing is, this isn't some kind of return to your teenage years. The common skin condition, caused by the oil-producing glands in the skin, can flare up in two unhealthy situations: When we eat fatty foods, and when our lives become too stressful. In fact, choosing healthy foods and nixing stress are two of the key messages of Acne Awareness Month, which is being observed in September. And luckily for anyone who never wants to pop another pimple again, the website you're looking at right now is JAMMED with easy tips for achieving both things! For instance:
FOOD SWAPS: Replacing unhealthy foods with healthy ones is an easy way to lose weight and feel better. Oh, and you'll bid acne goodbye too. Click here for three awesome examples.
DITCH STRESS AT WORK: Next time you feel like trashing the break room, click here for some great ways to break the tension (and prevent pimples).
BBQ FOR THE WIN: Do you crave that smoky barbecue flavour, but want to maintain a healthy diet? Click here for an easy, delicious recipe for grilled broccoli.
DITCH STRESS RIGHT NOW: Click here for one simple way to send stress, and acne, packing.
TROUNCING TEMPTATION: Why fight food cravings when you can avoid them altogether? Click here to find out how.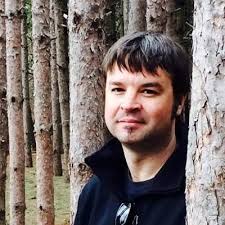 Adam Bisby
Adam Bisby is a Toronto-based freelance journalist and father of two. His award-winning stories have appeared in The Globe and Mail, Toronto Star and National Post newspapers, in magazines like Explore, Reader's Digest, International Traveller and Canadian Family, and on websites including MSN, MSN Canada, and DontChangeMuch.ca. Visit Adam's website for more details on his award winning work.