Quick! Name something Canada has in abundance. If you said, "beavers" (the animal), pat yourself on the back. If "maple syrup" was your reply, well played!
It would be surprising if you said, "places to get the flu shot," but you would be 100-percent correct there as well. No matter where you live or how busy you are, there's bound to be a nearby spot to get the quick shot, which is free for most Canadians.
Where to get the flu shot…
Heads up! Just to be on the safe side, be sure to call ahead to make sure the shot is available and free of charge, at any of the providers listed above.
Why get the flu shot?
If you think taking a few minutes to get the shot is a pain in the butt, consider the alternative: potentially being out of action for WEEKS should you catch the flu. The Man Flu is REAL! Plus, passing the illness on to children, seniors, pregnant women, and people with certain diseases and conditions can pose a serious health risk.
Get the shot, and say "f*ck you!" to the flu.
Got any sneaky tips for avoiding illness over the winter? Help out your fellow guys by sharing them in the comments below!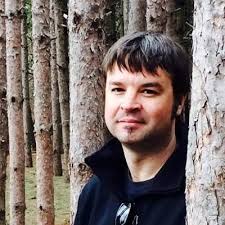 Adam Bisby
Adam Bisby is a Toronto-based freelance journalist and father of two who has been covering men's health for more than 20 years. As well as researching and blogging for Don't Change Much since 2015, Adam's award-winning work has appeared in the Globe and Mail, Toronto Star and National Post newspapers, in magazines such as Explore, Reader's Digest and Canadian Family, and on websites including MSN and Toronto.com. Visit Adam's website for more information on what he does.