 Time to give smoking the knockout punch!
Quitting smoking may not be easy, but there are plenty of ways to make it easier while you wait out the coronavirus.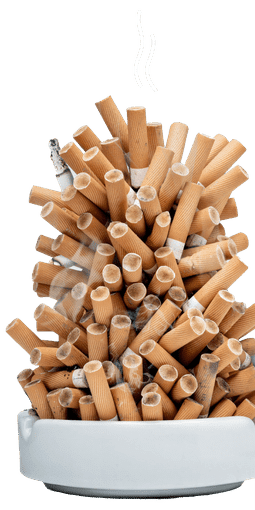 The ultimate guide to quit smoking
Speaking of COVID-19, did you know that the virus can be more dangerous to smokers than to non-smokers? Add that to the LONG list of reasons to quit! You're reading this, so you must be thinking about nixing nicotine. So far, so good!
Now, with our free ebook in your corner, it's time to put those thoughts into ACTION with tips, tools and strategies to help you join the legions of battle-scarred champions who have successfully ditched cigarettes and tobacco. Let's get ready to rumble!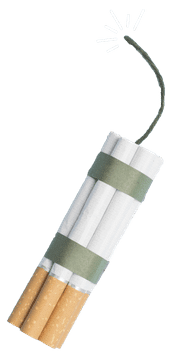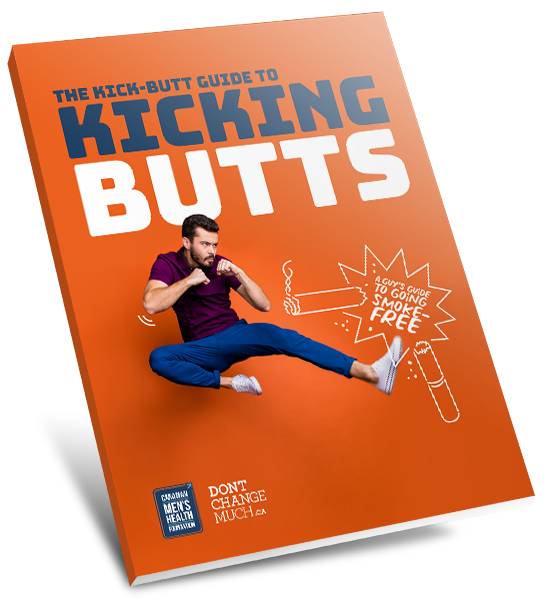 Download the Kick-Butt Guide to Quit Smoking ebook right now.
On top of these quit smoking tips, you'll get easy health tips delivered to your inbox regularly to keep your health game up.
Guys have made progress through Don't Change Much.
75%
Improved their eating habits
Canadian Men's Health Foundation (CMHF) is a national, registered charity established in 2014. We exist because men often neglect their health until it's too late, and yet 70% of men's health problems are preventable. We want to show men how they can live healthier by incorporating small changes into their daily lives.