When it comes to extinguishing campfires and melting snow banks — and hopefully not destroying cell phones — the colour of your pee doesn't matter much. But it does say a lot about the state of your health.
Keep reading to find out what pee colour means, and what colour pee is healthy.
What urine colour indicates
Light yellow: All good on the urine front. Nothing to worry about! If you like, celebrate with a campfire…
Dark yellow: You're healthy, but you should drink some water soon. Why? Keep reading…
Amber or honey-coloured: Darker pee is a sign of dehydration, which means you should drink some water ASAP. Water controls your body temperature, after all, as well as keeping your bowels regular, carrying nutrients throughout your body, and even cushioning your organs and joints. If you lose more fluid than you take in you can get dehydrated, and this can impact your blood pressure, give you a terrible headache, and in extreme cases shut down your vital organs! Need another reason to down some H2O?
Very dark, almost brown: You're likely dehydrated and need fluids right away. As this could also be a sign of liver problems, go see your doctor if it doesn't lighten up after a day or two.
Pink or reddish: Eating beets, blueberries or rhubarb can do this to your pee. You could also have blood in it, which could be sign of kidney disease, tumors, urinary tract infections or prostate problems. If you haven't eaten any of the above foods and your pee is either pink or red, pay your doctor a visit sooner than later.
Orange: This could be caused by a food dye, or it could be a sign of dehydration. Or there could be something wrong with your liver or bile duct. Again, visit your doctor if this persists.
What smelly urine indicates
As asparagus-lovers know, some foods can change the odor of pee in surprising ways. If you're dehydrated, as the colour of your pee may indicate, it can also smell strongly of ammonia. Catch a whiff of something really off the wall, and you could be dealing with type 2 diabetes, a bladder infection, or a metabolic disease. In these cases, you know what to do: Make a doctor's appointment before you impress your buddies with your snowbank signature.
Now, let's move on to No. 2!
While we're on the subject of toilet time, it's important to note that the shape, size and colour of your stools, as well as following the frequency of deposits at the porcelain bank, can help you gauge your digestive health and even tell you when it's time to see your doctor. Bowel movements, after all, are what happens when your body takes the nutrients it needs from food and shows the leftovers the back door. And when these leftovers vary from the norm, it could be time to take action. What should you look out for? Here are the "Big 3" issues:
Stool colour
First of all, why are turds brown? Turns out they're coloured by bile, a digestive liquid secreted by the liver. Food that takes the usual three days to get from mouth to toilet is typically brown, and if it's extra speedy — owing to factors such as lots of fibre in your diet — it could come out looking greenish. Leprechaun poop is nothing to worry about. However, if your logs look extra light or dark, it could be a sign of trouble and you should visit your doctor if it continues.
Shape and size
Both these factors can indicate a lack of fibre in your diet. Small, hard, pellet-like poops are typical of this. This is a great time to be a good example to your family and munch on extra fruits and veggies.
Frequency
There's no "normal" rate of launching a butt shuttle. Some men launch several times a day, others just a few times a week. It's when your launch routine changes drastically, or causes discomfort, that you need to take action.
Consider constipation: If you normally go once or twice a day, but are feeling bloated and uncomfortable after three days without relief, it could indicate mean that your fibre intake has decreased, you're not drinking enough water, you've become less physically active, or you're taking painkillers or iron supplements. Address these causes, and you'll probably get relief in a day or two.
The same goes for diarrhea: Loose, overly frequent dumps may be caused by something you ate, or by a bacterial or viral infection. If these are the causes, symptoms should go away within 48 hours. Remember to drink extra water, as persistent diarrhea can lead to dehydration. In any case, symptoms lasting more than a few days should be brought to your doctor's attention, as they could be signs of the widespread irritable bowel syndrome or other more serious conditions.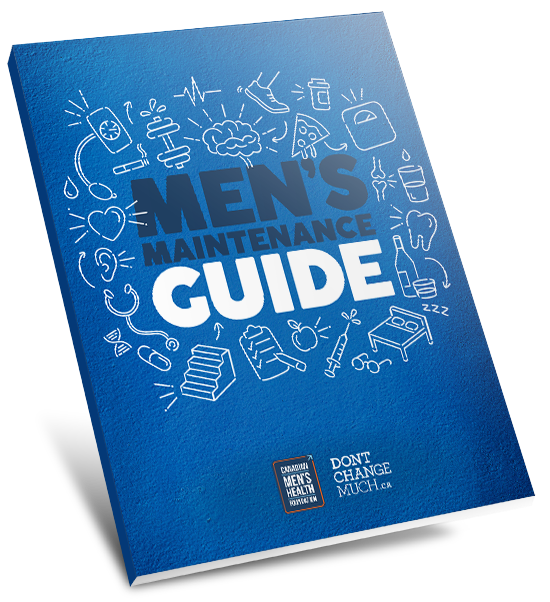 Are you trying to get a handle on your health? If so, we've got your back!
Download the free "Men's Maintenance Guide" ebook right now.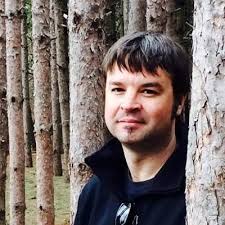 Adam Bisby
Adam Bisby is a Toronto-based freelance journalist and father of two. His award-winning stories have appeared in The Globe and Mail, Toronto Star and National Post newspapers, in magazines like Explore, Reader's Digest, International Traveller and Canadian Family, and on websites including MSN, MSN Canada, and DontChangeMuch.ca. Visit Adam's website for more details on his award winning work.