Why is the term "bromance" so irresistible? The clever catchphrase, which describes a close friendship, has been celebrated in film (Wedding Crashers, The Hangover), TV (Entourage), literature (The Lord of the Rings), popular music (Bruce Springsteen's "Tenth Avenue Freeze-Out")…the list goes on.
Ok, so we have all poked fun at Keanu Reeves and Patrick Swayze in Point Break – but real-world friendships between men, have significant health benefits, too.
Friendships help you to live longer, even more so than having close relationships with adult children and other family members. This is the single most significant benefit of bromances, but there are others – and here are four biggies:
1. Reduces stress:
Relaxing, laughing and sharing our troubles with buddies are ideal ways to shrug off the stresses of everyday life.
This may be especially true for men, as evidenced by a 2013 British study that found that men should get together with other male friends at least two times a week to reap health benefits including faster recovery from illness!
2. Cheers us up:
It may seem obvious that hanging with buddies can improve our mood, but researchers at the University of Concordia in Montreal have found that the effect is physiological as well as psychological. Making new friends releases oxytocin into the body, the 2013 study found, which in turn combats A Guy's Guide to Mental Health and feelings of rejection.
3. Staves off dementia:
Juggling a variety of relationships keeps our brains fit. A 2011 study by the Rush Alzheimer's Disease Center in Chicago found that especially social seniors had a 70 per cent reduction in the rate of cognitive decline, compared with their least-social counterparts!
4. Promotes fitness:
Sweaty shirtlessness is part of many a bromance, and for good reason: A University of Pennsylvania study found that enrolling at a gym and exercising with a friend produced more weight loss than going it alone.
Need more proof: A 2002 study of more than 28,000 men, for instance, found that guys who lacked strong social ties were nearly 20 per cent more likely to die within 10 years, regardless of their health or occupation.
Sources:
Source: Eng, P.M. et al. Social ties and change in social ties in relation to subsequent total and cause-specific mortality and coronary heart disease incidence in men. American Journal of Epidemiology. 2002. 155: 700-709.
http://news.nationalpost.com/health/men-need-to-meet-up-with-friends-for-a-brew-or-a-brawl-to-stay-healthy-u-k-study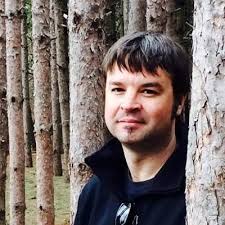 Adam Bisby
Adam Bisby is a Toronto-based freelance journalist and father of two. He's been covering men's health for over 20 years. As well as researching and blogging for Don't Change Much since 2015, Adam's award-winning work has appeared in the Globe and Mail, Toronto Star, and National Post newspapers.