No wonder the French word "chef" means "boss" in English. Being able to prepare awesome, healthy food impresses everyone from your bros to your lady's toes. Indeed, recent Australian research found that women were more aroused when their male partners baked a cake than when they used a power drill!
But there's more to culinary skill than getting some action. According to Canadian Men's Health Foundation Champion Ned Bell, Executive Chef at the Four Season's Hotel Vancouver, preparing your own meals using fresh ingredients is good for you and yours in a multitude of ways. Not only that, it's surprisingly easy and convenient to do so.
Here are Chef Bell's top 3 tips for conquering the kitchen:
Know your butcher, your fishermen, your baker: They can help with decisions about ingredients and suggest recipes you wouldn't normally consider.
Cook what you know: It builds confidence to focus on a dish you've already mastered, but you should try new things, too: A new seasoning or spice, an ethnic cuisine you've never prepared before…This will expand your horizons and help you to ultimately cook like a boss!
Shop with purpose, get in, get out: Know what you're cooking and what you need (make a list) so you can shop and cook with a plan. This will make the experience efficient and fun, and will leave you hungry for more!
Do you have any burning questions you want to ask Ned? Leave them in the comments below.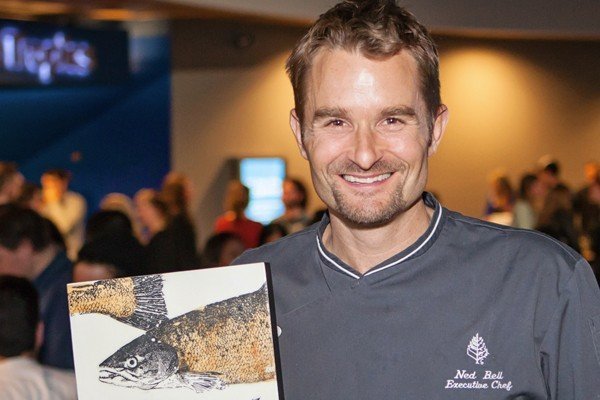 About Chef Ned Bell: Farms, lakes and oceans to table is an essential mandate of Chef Ned Bell. Growing up in the Okanagan Valley has instilled in him a lifelong passion for fresh and locally sourced cuisine. Chef Bell believes that food doesn't need to be complicated, but it is important to know where it comes from. When the apron is off, Ned can be found running local trails, cycling and spending time with family.
Photo credit: Four Seasons Vancouver