One of Chef Ned Bell's fondest childhood memories is baking a whole salmon that he and his dad caught just outside their house on the shores of Sydney, BC. "There's just something so satisfyingly primal about cooking a whole fish — head to tail — especially when you've caught it yourself." Even if you have to buy your salmon from the store, you can still make an amazing baked salmon because Ned's great recipe lets the sauce do the talking.
Prepare the Sauce
4 Roma tomatoes, seeded and diced (about 3 cups)
1 large shallot, finely chopped (about 1/4 cup)
1/2 cup chopped flat-leaf parsley
1/2 cup chopped fresh chives
3 Tbsp chopped fresh tarragon
1/2 cup extra-virgin olive oil
Zest and juice of 1 large lemon
Sea salt and coarsely ground black pepper
Combine all the ingredients in a large bowl. Season to taste. Set aside to marinate for 30 minutes.
Prepare the Salmon
1 (2 to 3 lb) any salmon fillet
Olive oil, for brushing the salmon and for drizzling
Sea salt and coarsely ground black pepper
1/2 lemon
Cooking instructions
Preheat the oven to 350°F. Line a baking sheet with parchment paper. Brush the skin with olive oil and season both sides with salt and pepper.
Place the salmon skin side down onto the prepared baking sheet.
Add the lemon cut side up beside the salmon, and bake for about 20 minutes, depending on the thickness of fish.
Set aside to rest for 2 to 3 minutes. (Pro tip: an instant-read thermometer inserted in the thickest part should read 120°F to 125°F.)
Add a few generous spoonfuls of sauce vierge on top, drizzle with olive oil, and serve with the charred lemon.
For those who like to BBQ: You can also preheat your BBQ and cook your salmon filet on the grate, skin side down. (The bbq acts like an "oven" with the lid closed so you cook the fish evenly.)
Serve your cooked salmon filet alongside a desired side dish such as these grilled potatoes wedges, or for a lighter meal, overtop a fresh Mediterranean salad!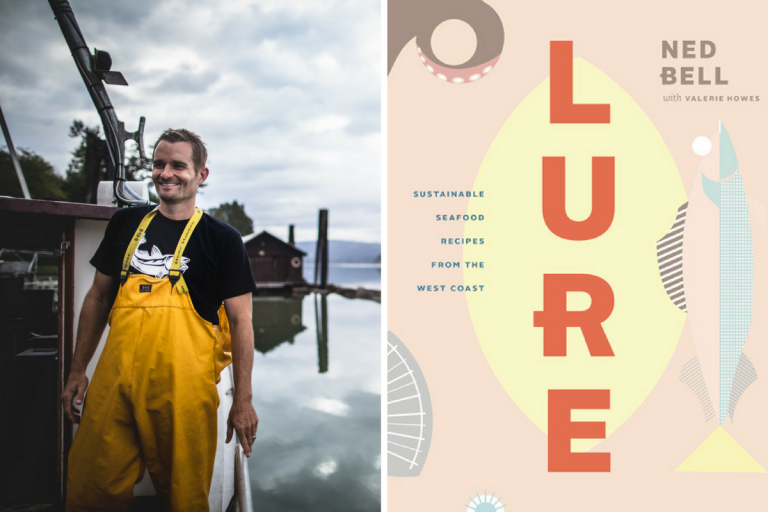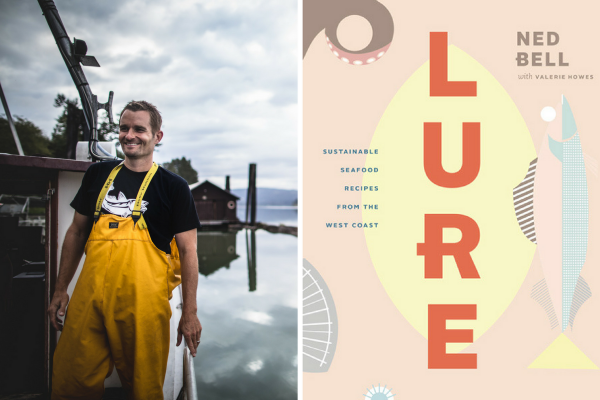 Thank you to our champion Chef Ned Bell for sharing this tasty recipe with us as a sneak peek to his new cookbook, LURE a definitive guide to selecting, preparing, and cooking simple and delicious fish, along with 80 delicious recipes to make at home!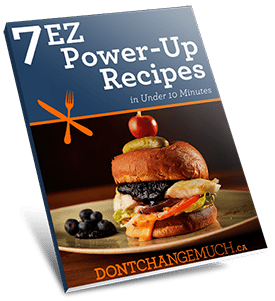 Free e-book
Are you thinking about boosting your energy with tasty and satisfying recipes?
Grab this free e-book "7 EZ Power-Up Recipes" for energy-boosting, satisfying, recipes ready in under 10 minutes.
Check the checkbox to receive more great tips each month.