Shrimp are more than just a healthy option at your next social gathering — especially when you kick 'em up a few notches. Being the man behind a stellar dish impresses both your bros and ladies!
Here's a tasty, healthy and easy-to-prepare shrimp show-stopper from Canadian Men's Health Foundation Champion Ned Bell, the Executive Chef at the Four Season's Hotel in Vancouver.
"This recipe is all about the sauce," Ned says. "I like it sweet and spicy, but you can adjust the quantities to make it your own."
Sauce Ingredients
2 cups of grape-sized tomatoes
1 cup of coconut milk (250 mL can)
¼ cup honey (real maple syrup would also work)
¼ cup apple juice 2 limes, juice and zest (grated lime peel)
1 tbsp fresh ginger, chopped
1 clove garlic, chopped
1 shallot, fine diced
2 tbsp canola oil (olive oil works too)
1 tbsp chilli paste (can be found in the ethnic foods aisle at your supermarket)
Other Ingredients:
Method:
Step 1: Heat cooking oil in a pot over medium heat, sauté the garlic, shallots and ginger for 30 seconds.
Step 2: Add the tomatoes, stir and sauté for 3 minutes.
Step 3: Add the apple juice, coconut milk, honey, lime juice and zest.
Step 4: Cook for 15 minutes, then stir in the chilli paste.
Step 5: Taste the seasoning, and adjust with sea salt or regular salt if needed.
Step 6: Cook the shrimp in the manner you prefer. Baked, sautéed, grilled or steamed. Here are methods to saute, cold poach and grill shrimp.
Step 7: Once cooked, pour sauce over shrimp and stir so that all shrimp is coated. Serve in a nice bowl or keep it in the fridge, until it's time to reheat at your party. You can even turn this dish into a tasty meal by serving it with rice and vegetables.
However you choose to serve it, think about presentation. Your hard work deserves to look good. If you really want to get fancy, top it with some chopped green parsley as a garnish!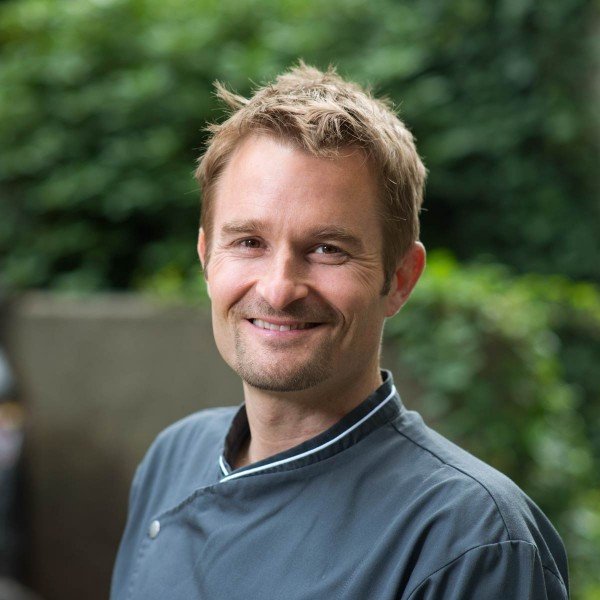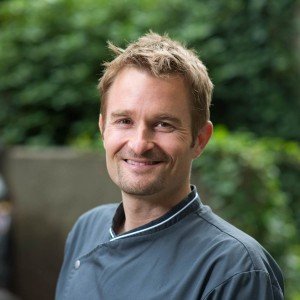 About Chef Ned Bell: Farms, lakes and oceans to table is an essential mandate of Chef Ned Bell. As the founder of Chefs for Oceans, Chef Bell is on a mission to create a movement which, within the next 10 years, allows every Canadian to easily and readily access sustainable seafood for themselves and their families. He believes that food doesn't need to be complicated, but it is important to know where it comes from. When the apron is off, Ned can be found running local trails, cycling and spending time with family.