Canadian Summer Vacations That'll Get You Moving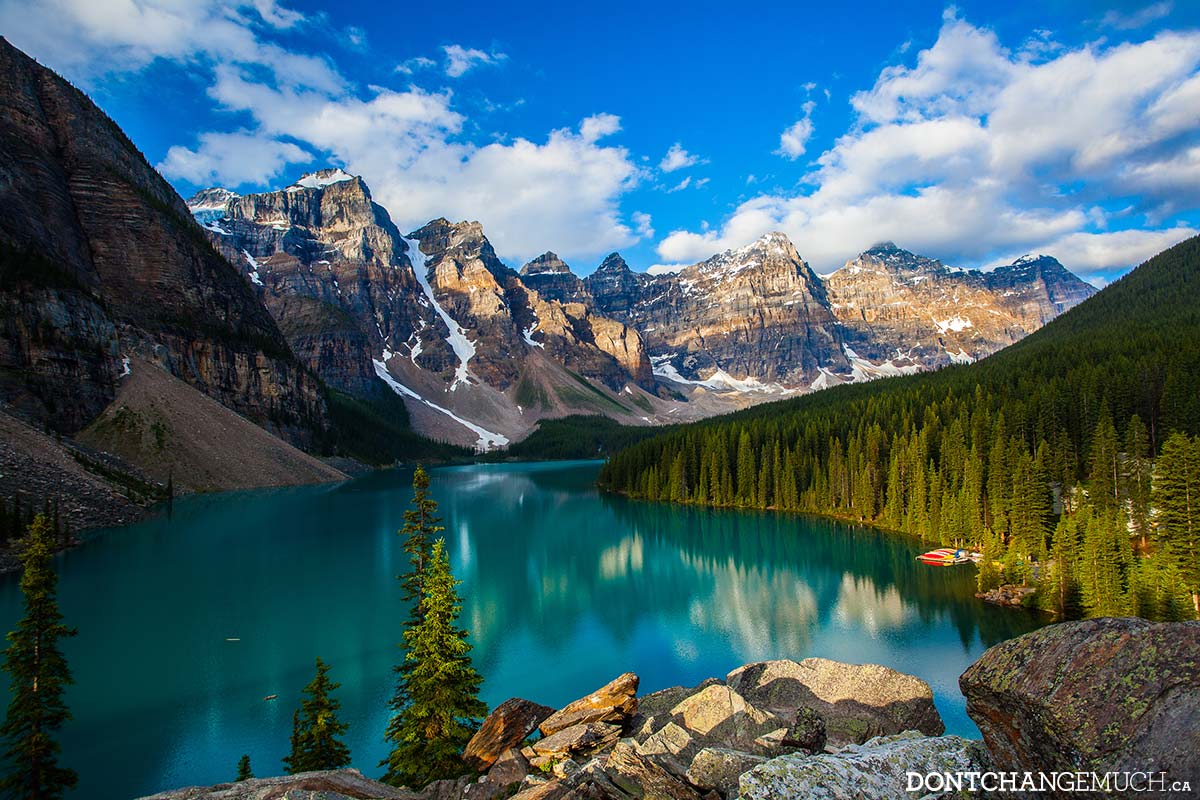 It's a go-to conversation starter at this time of year: "What are you up to this summer?" The weather and water are warmer and the kids are off school, so hopefully the answer involves some vacation time. Trouble is, what kind of answer will you give if you just took The Pledge to live healthier? Early bus exits and elevator avoidance may not be possible during a summer break. How, then, will you uphold your commitment to getting physical?
Easy: Vacation destinations across Canada offer dozens of ways to build active diversions into your time off. Not only will these options help you keep your Pledge, but they're fun, thrilling, enriching and challenging. Indeed, millions of Canadians go out of their way every summer to take part in activities like these, all of which are sure-fire cures for holiday boredom.
Here, then, are eight of the most popular summer-vacation diversions, each with three choice Canadian examples: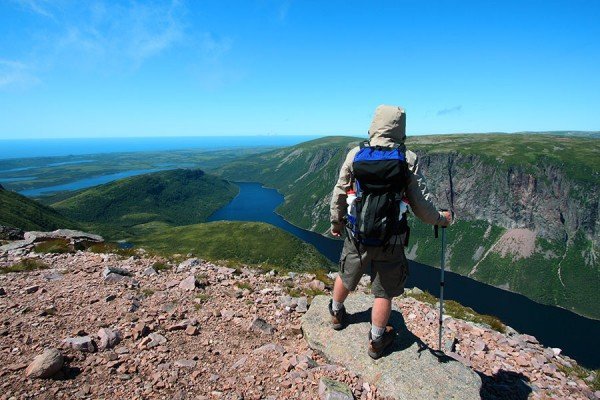 HIKE
Gros Morne National Park, Nfld.: If one national park sums up the diversity of Canada's natural beauty, it's Gros Morne. You want mountains? The Long Range culminates in Newfoundland's second-highest peak. You want lakes? Western Brook Pond, a spectacular fjord cut off from the ocean, is among the purest bodies of freshwater on Earth. Waterfalls? At 350 metres, Pissing Mare Falls is the highest cascade in eastern North America. Heck, there's even rocky desert, lush forest and alpine meadow here, all of which is crisscrossed by world-class hiking trails.
Squamish, B.C.: Atop the new Sea to Sky Gondola in the self-proclaimed Outdoor Recreation Capital of Canada, an expansive wooden deck delivers peerless views of Howe Sound and the surrounding Sky Pilot massif. Alpine walking trails are scattered around the gondola station, with a 90-metre-long suspension footbridge and several spectacular viewing platforms thrown in, and connect to a vast network of backcountry routes.
Riding Mountain National Park, Man.: Sitting atop the Manitoba Escarpment, Riding Mountain lures hikers to its forested hills and valleys, deep gorges and plentiful lakes. Moose, wolves, black bears, hundreds of bird species and even a captive bison herd providing prime opportunities for wildlife-watching. And beyond typical outdoorsy diversions, there's a skateboard park, tennis courts and top-notch scuba diving in the aptly named Clear Lake.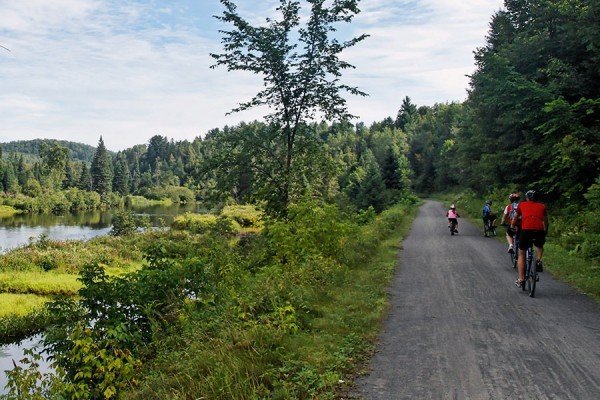 BIKE
Parc Linéaire Le P'tit Train du Nord, Que.: The 232-km "Little Train of the North" from Saint-Jérôme to Mont-Laurier opened in 1996 as part of another rails-to-trails conversion. It's an ideal way to take in the lovely lakes, hills, villages and forests of the Laurentian hills, and is made all the more appealing by the many hotels, spas and restaurants, including converted railway stations, that offer cyclist-friendly menus, deals and packages.
Confederation Trail, PEI: The Canadian National Railways' loss has been cyclists' gain. When CN abandoned its PEI lines at the end of the 1980s, the province stepped in to transform them into a family-friendly shared-use pathway that stretches 430 kilometres across Canada's smallest province and reveals a charmingly varied landscape of woodlands, wetlands, rivers, coastline, beaches and quaint island communities.
Kettle Valley Rail Trail, B.C.: This 215-km gem starts in a sleepy river valley near the U.S. border, winds through the stunning mountain scenery of Myra Canyon — where it crosses 18 railway trestles and passes through two tunnels — and concludes with a ride past vineyard-lined Lake Okanagan.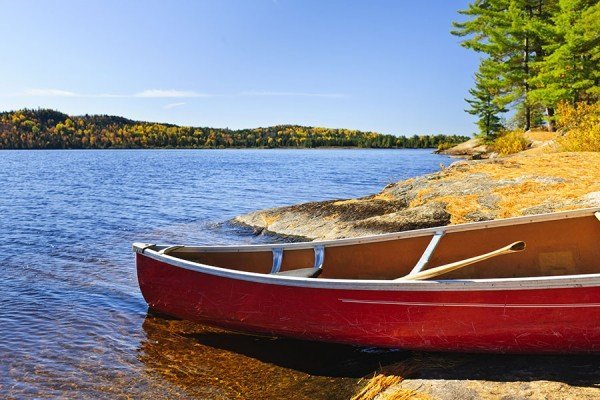 PADDLE
Algonquin Park, Ont.: This vast expanse of textbook Ontario lake country encompasses everything from hills and forests to wetlands and rivers. It offers hundreds of campsites accessible only by canoe, encapsulating the very Canadian notion that a little pain produces major gains. The beauty in Algonquin is where you find it — in the rays of sunshine glinting off a canoe's wake, in the leafy hillsides that seem to catch fire in autumn, and in the simple nature scenes captured by Canada's most famous painterly collective, the Group of Seven.
Robson Bight Ecological Reserve, B.C.: There's something primal about watching killer whales from a kayak. You're that much closer to being in their element, and this Vancouver Island preserve's chilly Pacific waters really are just for them. Since 1982 the 5,460-hectare park has been the world's only sanctuary for orcas, restricting human access by both land and sea. Still, tour companies offer a variety of guided kayak trips in the waters immediately surrounding the bight along Johnstone Strait.
Nahanni National Park Reserve, NWT: The "easy" way to reach thundering Virginia Falls, one of many jaw-dropping natural wonders in this massive remote expanse of mountains and kilometre-deep canyons is to take a float plane in from Fort Simpson and land on the South Nahanni River just above the cascade. But if you seek a more adventurous route, you can always canoe or raft south from remote Rabbitkettle Lake and reach your goal two days later.
SWIM
Pacific Rim National Park Reserve, B.C.: Visitors to this three-section stretch of Vancouver Island's wild west coast can be forgiven for thinking they've left Canada. Where else on this list can wetsuit-clad surfers hang 10 like they do in the chilly Pacific waters off Long Beach? Where else do rainforest boardwalks wind past 800-year-old cedars (pictured)? Where else can you beachcomb in the morning and soak in hot springs in the afternoon?
Wilderness Tours, Ont.: West of Canada's capital the Ottawa River narrows drastically, creating sections of whitewater ranging from gentle Class 1 rapids to cataclysmic Class 5s. The latter may not look navigable, but local outfitters guide thousands of guests safely down them each summer, albeit with plenty of hilarious capsizings. Wilderness Tours, the largest player on the local rafting scene, offers just about everything a vacationing family could want: chalets and campgrounds, a gorgeous sandy beach and hearty buffet-style dining, along with a bungee tower and climbing wall.
World Waterpark, Edmonton: A prominent part of the gigantic West Edmonton Mall, North America's largest indoor waterpark is home to one of the world's largest indoor wave pools, as well as a sprawling kids' area and a host of beginner, intermediate, advanced and extreme slides. Among the latter there's the bumpy and speedy "Nessie's Revenge," as well as a 40-metre bungee tower over the wave pool.
GOLF (WITHOUT A CART, OF COURSE)
Mont Tremblant, Que.: Quebec's largest resort area has two superb 18-hole courses, along with mini putt right in the resort village. And like Whistler, the outdoorsy diversions don't end there.
Whistler, B.C.: North America's largest ski resort, which hosted several events during the 2010 Winter Olympics, could probably host a good chunk of the summer games as well. There are four 18-hole golf courses, so that soon-to-be-reinstated Olympic sport is well accounted for. But there's so much more: The mountain biking, for instance, is world-class, with more than 1,500 vertical metres of chairlift-serviced trails. Archery, tennis, kayaking…pick a diversion on this list, and Whistler has it. Oh, and if you to go skiing or snowboarding in summer, head to Horstman Glacier.
Ward's Island, Toronto: The only Toronto island with a permanent population is home to one of the world's premier disc golf courses, a 6,925-foot, 18-basket stretch of bucolic parkland. For the uninitiated, the sport is like regular golf, but instead of clubs and balls you whip Frisbee-like discs — weighted and contoured for curl and distance — and instead of holes there are metal baskets set on poles with hanging chains that absorb the impact of incoming projectiles. Touted as "the world's fastest growing sport," there are courses in hundreds of cities and towns in more than 40 countries around the world. In Canada, there are over 200.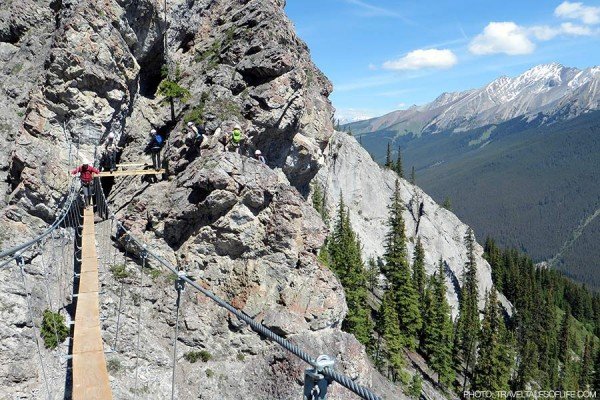 CLIMB
Mount Norquay, Banff: If hiking seems humdrum but rock climbing rattles your nerves, Mount Norquay's new Via Ferrata offers an appealing compromise. The ski resort's 1.4-kilometre-long circuit (it means "iron road" in Italian) covers three cliff faces that deliver plenty of high-altitude thrills and jaw-dropping alpine vistas, but climbers don't need any mountaineering experience. Rather, a network of steel cables tethers them to steep sections, while hundreds of comfortably placed rungs, hand-holds and steps make their progress that much easier.
Treetop Trekking: With 10 locations scattered across Ontario and Quebec, the company has filled forests with zip lines, balance logs, cable traverses, hammock nets and wooden bridges. A failsafe harness system keeps monkey wannabes from falling, while Tarzan swings let them embrace their inner ape men.
The Core, Whistler, B.C.: A 5,500-square-foot indoor rock climbing wall offers everything from child-friendly beginner routes to steep overhangs. Opportunities abound for young climbers looking to hone their skills, with instructor-led classes ranging from hour-long sessions for children aged 4-plus to camps running up to three days. Parents, meanwhile, have a similarly extensive array of active and educational options — or they can duck out for dinner while the brood tires itself out on the climbing wall as part of the Climb & Dine program.