Over the years, notch by notch, Toby Hargrave had to loosen his belt to accommodate his expanding waistline. But no longer!
The B.C. comedian stars in "What's so Funny About Men's Health?", a hilarious new Don't Change Much video. As Toby explains in a recent interview with CTV Morning News Vancouver, the video "tells the story of my journey of becoming aware of my health, and learning what can I do to make small changes. I'm middle-aged, I have two kids, I drink more than most and less than some, and I had some bad habits I wanted to start looking at."
The changes he has made may be small, he continues, but they are adding up to big health benefits. "Start with a little change that isn't a big deal and enjoy that process," he suggests. "That one small change can be like the domino effect, leading to much larger changes in the future.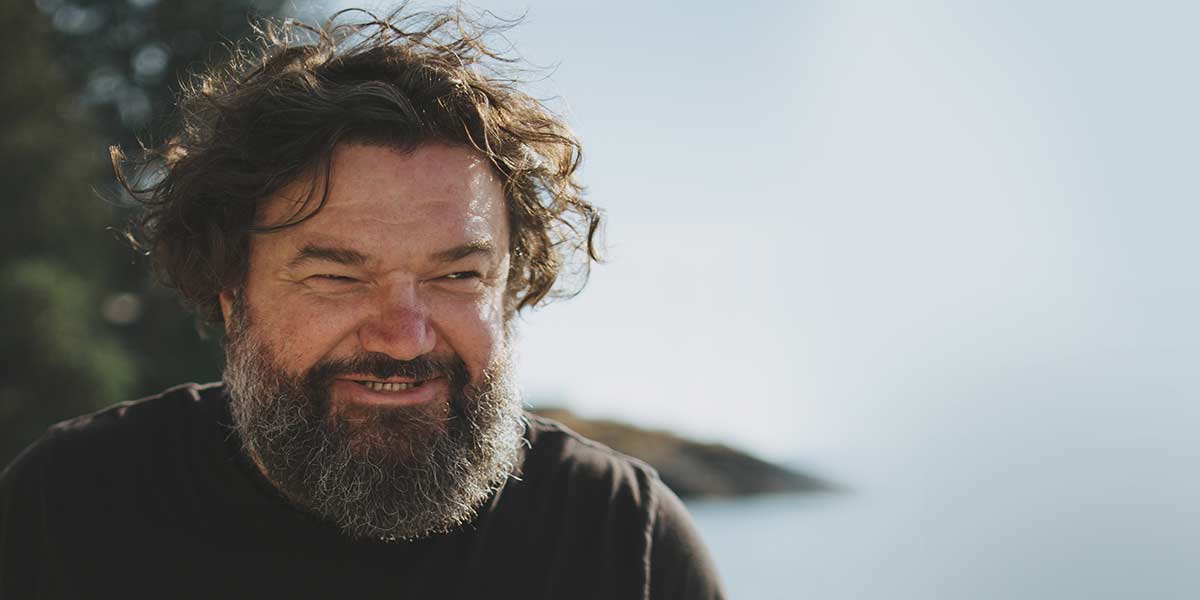 "Just look at me: I've punched four new holes in my belt to make it tighter, and I have no idea how that happened!"
Over the course of his video journey, Toby picks up many more great tips for living healthier one small step at a time, and show guys how health tips are important. Here, he shares five of the easiest and best:
Swap fries for salad
Whenever Toby travels on BC Ferries, he eats "they have these fantastic salads that are way better than the burger and fries." Likewise, he has "rediscovered salads" at home, and makes meals that incorporate ingredients like pita bread, feta cheese, tomatoes, olives and chicken. "After you're done eating," he quips, "you don't feel like you ate a bowling ball."
Swap soda pop for water
Toby also credits swapping sugary soda pop for water for much of his weight loss. The 30-something grams of sugar in pop account for nearly all your recommended daily intake of sugar, after all, and going over this amount on a regular basis can make you gain weight, send your blood pressure soaring, and increase your chances of contracting type 2 diabetes, among other health risks.
See your doctor
Visit your doctor, and "chances are you're going to find out you're healthier than you think you are," Toby says. "But if you're not, it's good to find out about that."
Seeing a doctor in the video helped put Toby's mind at ease. "It's freeing when you have all this information that you need to know."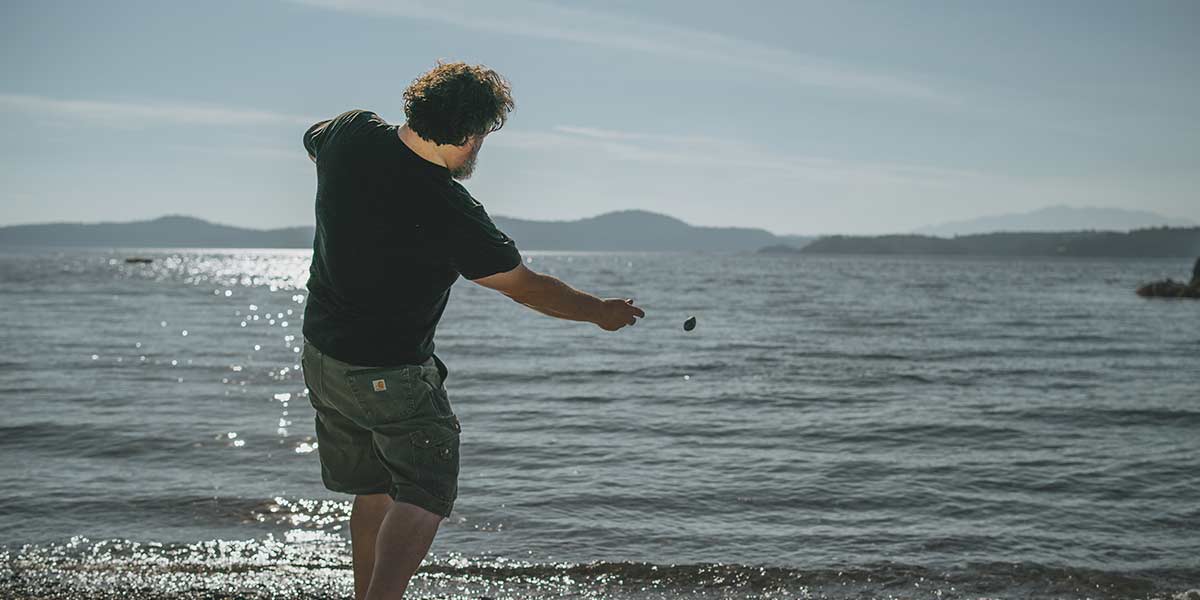 Check out Men's Health Check
Before the video project, Toby jokes that "an undiagnosed case of lazy" prevented him from learning more about the state of his health and how to improve it. That's why his first move in the video is to assess his health using the Men's Health Check tool. The free online survey asks 18 questions about health history and lifestyle, and then assesses the risk of developing eight of the most common diseases and conditions among Canadian men.
Exercise by doing what you already do
Evening walks with his family, and with the family dog, are two ways Toby has worked some easy exercise into his busy daily routine. "I do the things that work for me, like taking the dog for a longer walk, or taking the stairs instead of the elevator, or parking further from where I'm going and walking there."
In the end, it's the love and support of his wife and children—and, yes, of his dog, too—that bring extra meaning to Toby's journey. "I have a lot of living to do, and a lot of reasons to do it as well as I can."
Do you have any easy tips for living healthier? Help other guys get there by sharing them in the comments below!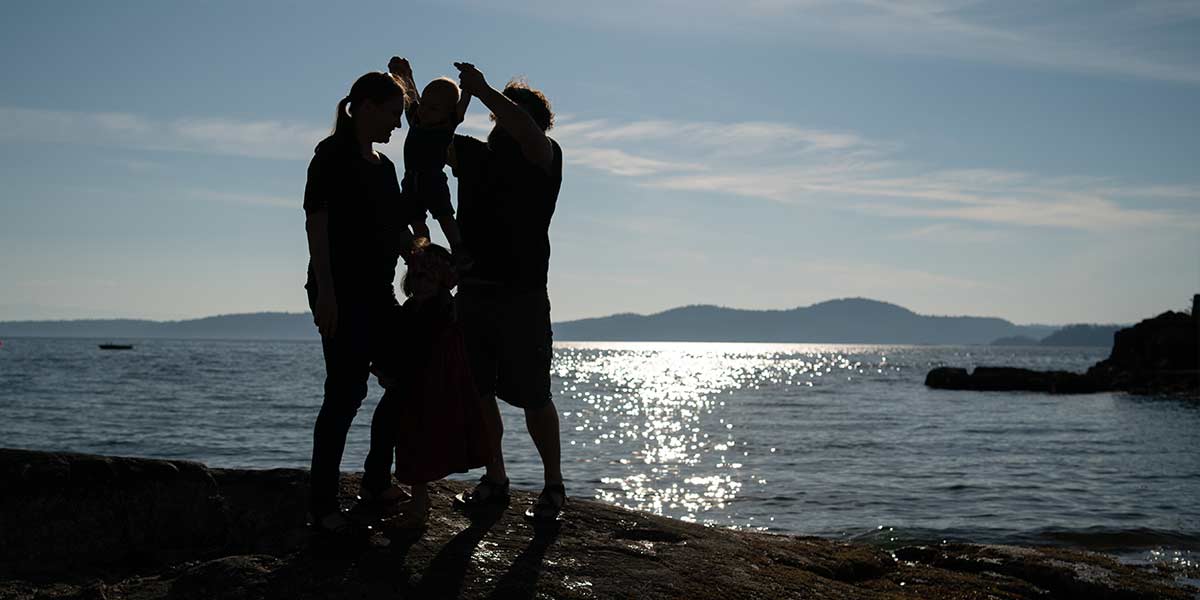 Photography by: Ken Cheng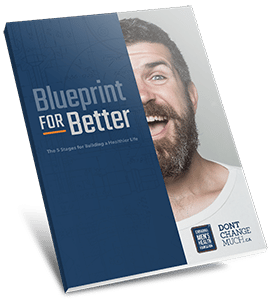 Free e-book
Are you thinking about making healthy changes? If so, we've got your back!
Grab this free e-book "Blueprint for Better: The 5 Stages for Building a Healthier Life" for tips on making healthy changes today.
Check the checkbox to receive more great tips each month.