You know those annoying motivational gym posters? The ones with words like "SUCCESS" and "ACCOMPLISHMENT" splashed across a cheesy photo of some dude sprinting along a beach at sunset? That kind of tackiness is disappearing fast thanks to the motivational power of fitness apps.
That's great news, but there's another reason why fitness apps are so effective: They make it easier than ever to track and monitor your fitness goals. In fact, there are so many free (or really cheap) fitness apps out there that we thought we'd save you some time by hand-picking our Top 5:
1. Johnson & Johnson Official 7-minutes Workout (Free; Android, iOS)
This app gets top marks for providing easy-to-follow workouts that can be done at home (think push-ups, burpees and jumping jacks). Routines vary in duration and intensity and the short videos and countdown clocks keep you motivated. The app also lets you control your music folders to create heart-pumping playlists.
2. Nike Training Club (Free; iOS and Android)
With more than 100 workouts crafted by professional Nike trainers, this app is a powerhouse of useful (and dare we say, sexy) videos to light a fire under your couch-locked butt. Beginners can set specific fitness goals, like strength, toning or weight loss, and use the tutorial library to get each exercise right and avoid injuries. Feeling competitive? Link your profile with your buddies for extra accountability.
3. FitBit Coach (Free; iOS and Android)
Getting kudos for working out feels great, to be sure, but there's more to wearable fitness tech than showing off your new exercise regime. Using a wireless FitBit device you wear on your wrist, this app recommends walking, running and bodyweight exercises tailored to your daily activity levels. The workouts are shared on your smartphone or computer and range from 7 to 60 minutes depending on the time you have. Step-by-step videos show you how to do all the moves and provide plenty of fun motivation and easy tips, while Fitbit Radio offers a variety of music stations to groove to while working up a sweat.
4. CARROT Fit ($2.99; iOS)
We can all use a bit of a laugh when we're starting out on a new fitness regime. CARROT Fit brings that gut-busting hilarity using a 7-minute workout routine that kicks a few spurs into your saddlebags. Power through your workout with tasks like Celebrity Face-Punching, and plank with new perspective using the Dragon Mating Dance. The app does number-crunching for you and syncs with Apple's Health app, so you can save your workout data in the HealthKit database. If you can handle a bit of sadistic mockery as motivation, CARROT Fit is for you.
5. Strava: Run, Ride, Swim (Free; iOS and Android)
This is the ideal app to track you through the urban outdoors. It has a simple display chock full of data like running pace, distance travelled, and calories burned. You can also use Bluetooth add-ons to collect heart-rate and other bio-data as you progress. Find friends and motivate each other with comments on workout summaries, or explore the best running, cycling and swimming options for beginners in your city.
Remember, workouts don't have to be motivational-poster-worthy. Walking five city blocks a day can lower your risk of heart attack by 25% – it's that simple and easy!
This article was originally published on July 11, 2015.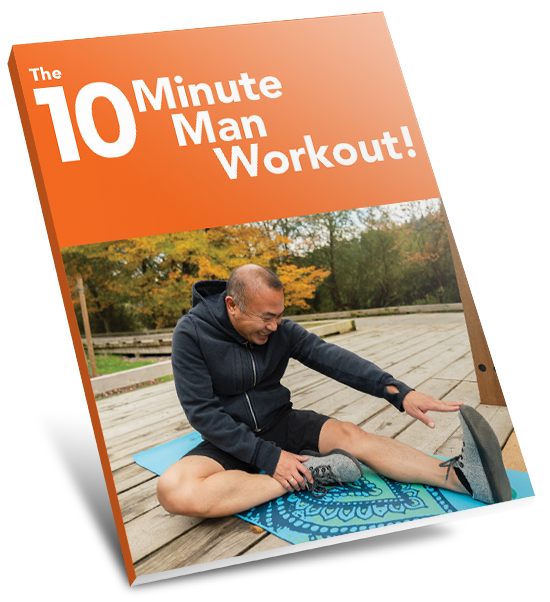 If you're thinking about fitting easy exercise into your day, we've got your back.
Download "The 10 Minute Man Workout" ebook right now.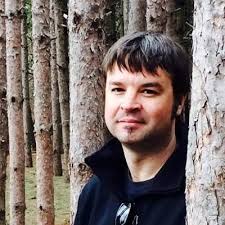 Adam Bisby
Adam Bisby is a Toronto-based freelance journalist and father of two who has been covering men's health for more than 20 years. As well as researching and blogging for Don't Change Much since 2015, Adam's award-winning work has appeared in the Globe and Mail, Toronto Star and National Post newspapers, in magazines such as Explore, Reader's Digest and Canadian Family, and on websites including MSN and Toronto.com. Visit Adam's website for more information on what he does.