Top 5 Fitness Apps for Beginners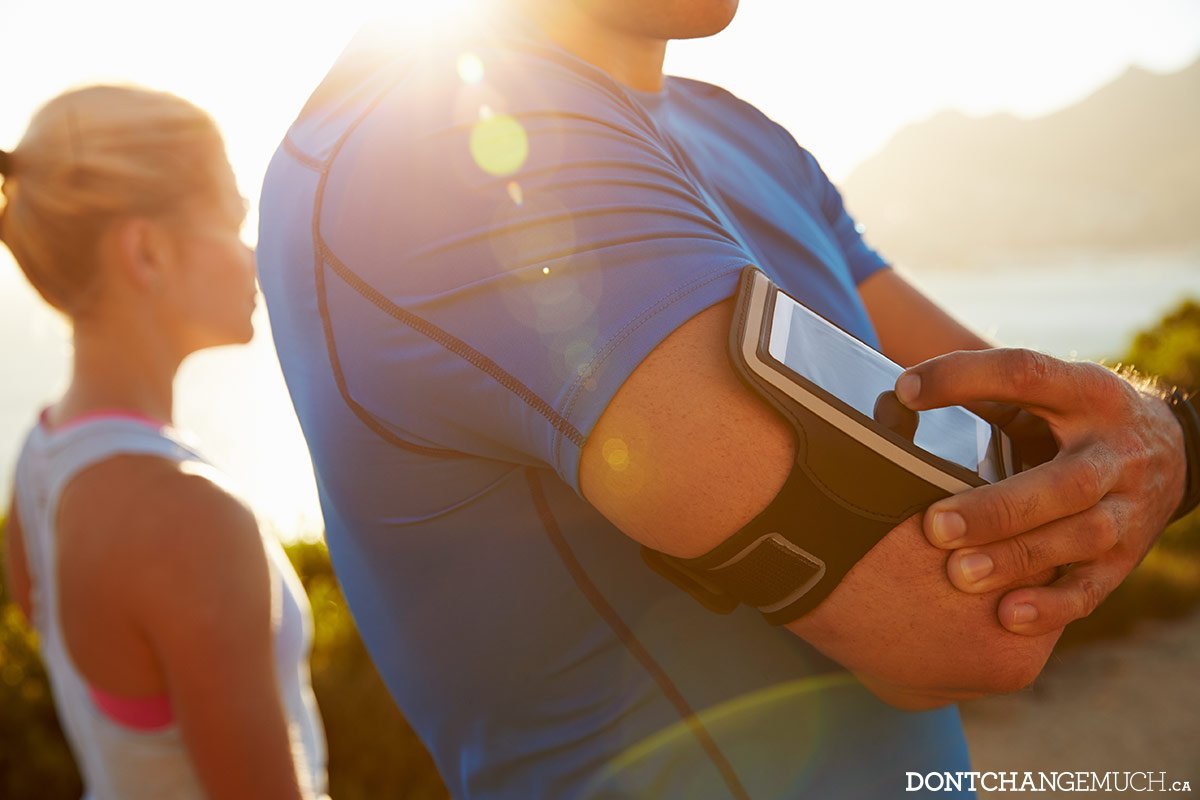 Remember those motivational gym posters from the '80s?
You've probably seen those tacky sunsets and sandy beach shots with words like "SUCCESS" and "ACCOMPLISHMENT" splashed across a photo in big white font. Thankfully, the 21st century has brought more than an update to cheesy decor.
Smartphones have led to an explosion in useful fitness apps that put static posters to shame in 2015. But it's a big fitness app world out there, so we thought we'd save you some time by hand picking our Top 5 fitness apps to help track, monitor and motivate you in your fitness goals.
1. Johnson & Johnson Official 7-minutes Workout (Free; Android, iOS)
This app gets top marks for providing easy-to-follow workouts that can be done at home (think push-ups, burpees and jumping jacks). Routines vary in duration and intensity and the short videos and countdown clocks keep you motivated. The app also lets you control your music folders to create heart-pumping playlists.
2. Nike+ Training Club (Free; iOS and Android)
With more than 100 workouts crafted by professional Nike trainers, this app is a powerhouse of useful (and dare we say, sexy) videos to light a fire under your couch-locked butt. Beginners can set their specific fitness goals like strength, toning or weight loss) and use the deep tutorial library to get each exercise right and avoid injuries. Feeling competitive? Link your profile with your buddies for extra accountability.
3. CARROT Fit ($2.99; iOS and Android)
We can all use a bit of a laugh when we're starting out on a new fitness regime. CARROT Fit brings that gut-busting hilarity using a 7-minute workout routine that kicks a few spurs into your saddlebags. Power through your workout with tasks like Celebrity Face-Punching, and plank with new perspective using the Dragon Mating Dance. The app does number-crunching for you and syncs with Apple's Health app, so you can save your workout data in the HealthKit database. If you can handle a bit of sadistic mockery as motivation, CARROT Fit is for you.
4. FitStar Personal Trainer (Free, $5/month for pro version; iOS)
If you've ever tried that free session with a personal trainer at the gym, you know the power of peer pressure in getting fit. FitStar packs in awesome responsive workouts that adjust based on your level of fitness. That means if you're struggling after a dozen push-ups, the app actually adjusts to your performance until you're ready for more. FitStar also tailors workouts based on your age and weight, and you can use a curated playlist if you're feeling lazy about finding bumping tracks. To keep you coming back, FitStar offers rewards like Amazon.com coupons for achieving fitness goals.
5. Strava Running & Cycling (Free; iOS and Android)
This is the ideal app to track you through the urban outdoors. The app has a simple display chock full of data like running pace, distance travelled and calories burned. You can also use Bluetooh add-ons to collect heart rate and other bio-data as you progress. Find friends and motivate each other with comments on workout summaries, or explore the best running and cycling routes for beginners in your city.
Remember, workouts don't have to be crazy. Walking five city blocks a day can lower your risk of heart attack by 25% – it's that simple and easy!