Weekly Fitness Challenge: As much as we hate to admit it, juggling work and family life often get in the way of us being more active. The good news is, these easy-to-follow exercises will slide seamlessly into your day.
Your hands are free, so walls squats are ideal for multi-tasking. Tear off a set while brushing your teeth at home, using your smartphone at the bus shelter, solving a Rubik's Cube in the lunchroom at work…you get the idea. Aim to complete one set each day this week.
How you'll benefit:
This intense leg-strengthener works many of the muscles in your lower body. Improve your hockey and golf game (or any sport for that matter), lift heavier objects without killing your back, and increase your stamina in bed (and we don't mean sleeping).
The easy 3-step method:
Stand straight with your back up against the wall.
Slowly lower your body until your knees are at 90 degrees.
Your goal should be to hold for 15 seconds. The longer you hold, the more intense the wall squat becomes.
Kick it up a notch:
While squatting, hold an object with both hands right in front of you with your palms facing each other. Anything will do: A dumbbell, a phone book (a what?), a small dog or child…
Do you know any other nifty variations on the wall squat? Please share them in the comment below!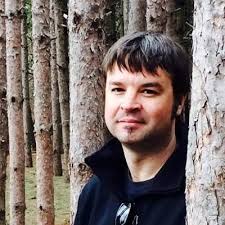 Adam Bisby
Adam Bisby is a Toronto-based freelance journalist and father of two. His award-winning stories have appeared in The Globe and Mail, Toronto Star and National Post newspapers, in magazines like Explore, Reader's Digest, International Traveller and Canadian Family, and on websites including MSN, MSN Canada, and DontChangeMuch.ca. Visit Adam's website for more details on his award winning work.