So what if June 11 to 17 is Canadian Men's Health Week? Last Friday it was National Nail Polish Day. Next week we get National Donald Duck Day. Why should we care about another official day or week?
Alan Scholes has a reason to care. In fact, he has three of them: His kids, who are 11, 14 and 18 years old.
Be there for them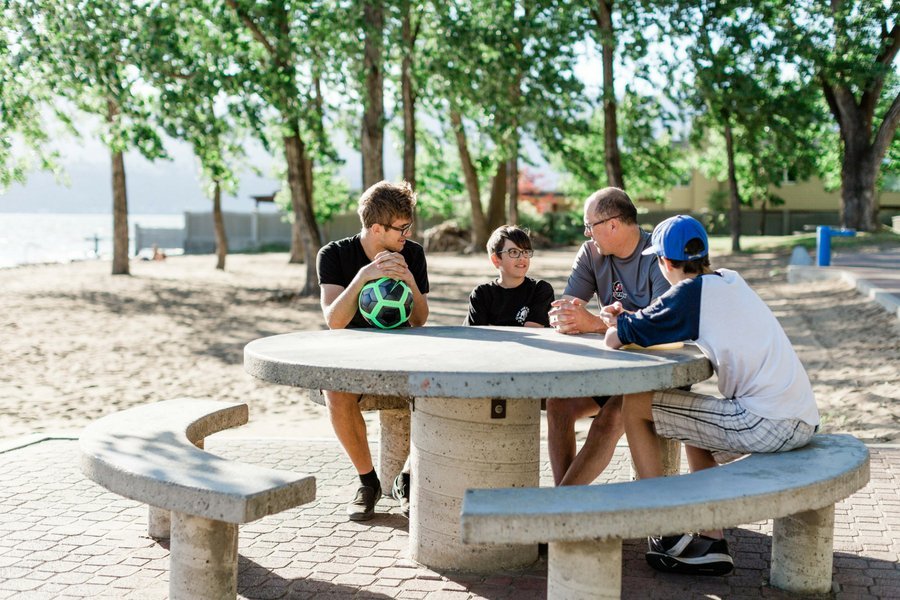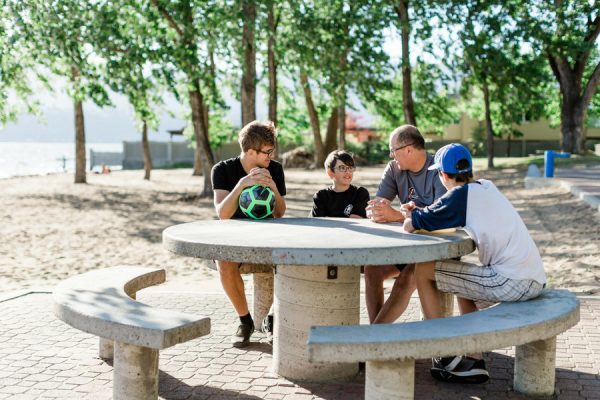 After injuring his knee five years ago, the armoured car driver started spending more and more time off his feet. He put on weight, and his drive to get out of his Kelowna home started slipping away. "Because my hours are all over the map, trying to stay healthy isn't the easiest thing in the world," he explains. "And injuring my knee made everything harder."
The hardest thing of all, however, was watching his three children go on with their lives without him. "I'd just drop the kids off at whatever they were doing" — Alan's son, for instance, is a rep soccer player — "and just sit in the car and watch them, or play on my phone. I wouldn't feel up to doing anything with them."
Alan knew he needed to make changes "to be part of my kids' lives, and to be around for as long as possible. That won't happen if you don't live a healthy life."
Get fit with friends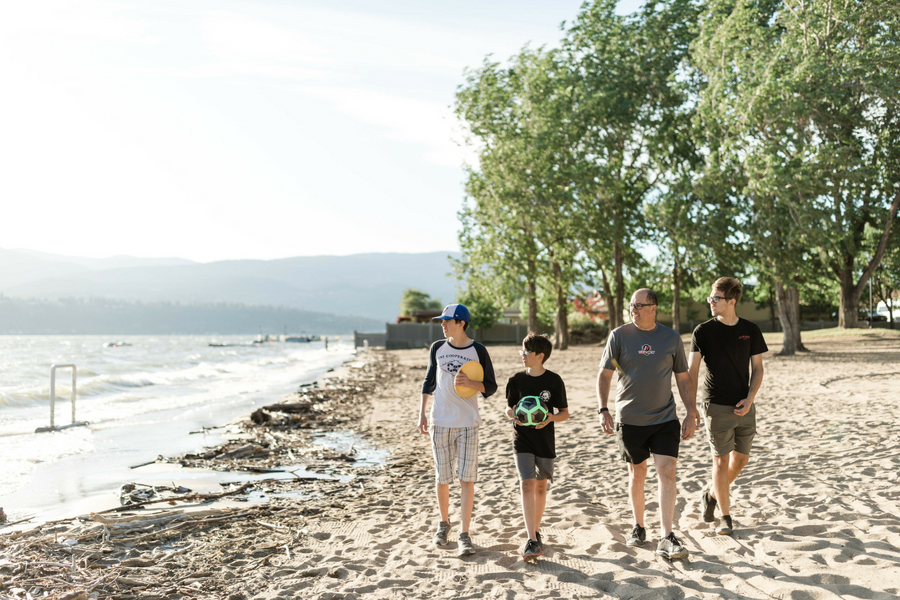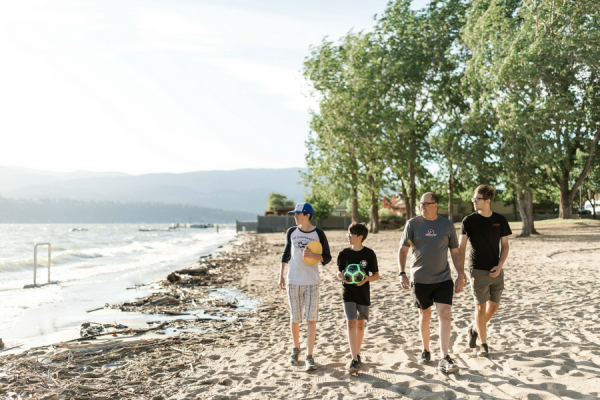 That's when he turned to Hat Trick, a free 12-week program based in Prospera Place, the home of the WHL's Kelowna Rockets. Every Thursday from 6:30 to 8 p.m., Alan and a crew of other local men learned how to improve their health and overall wellbeing by making small, realistic changes in their lives. "We were all there for the same reasons: We like food, we're overweight, and we weren't doing much about it. I really liked that I could talk to anybody and nobody judged me, and we all pushed ourselves to get a little further ahead."
More easy ways to live healthier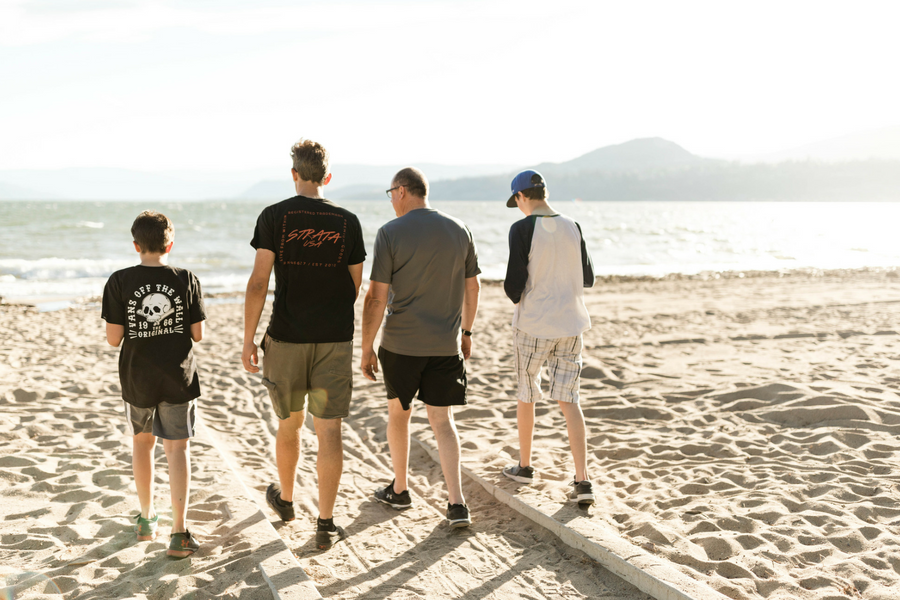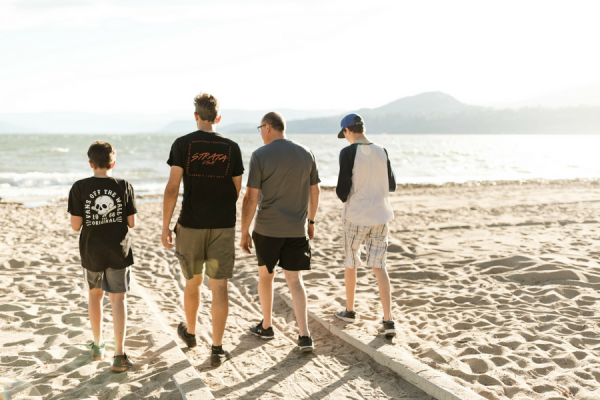 Don't Change Much shared Alan's three top tricks he picked up from Hat Trick's healthy lifestyle experts — eating healthier snacks, extra walking and doing squats in front of the TV. If you haven't already joined, check it out by clicking here. Better late than never!
Since taking the Hat Trick program last year, Alan has picked up three more easy habits any guy can use to live healthier:
Instead of always drinking pop Alan now sticks to water. "Every once in awhile I have juice, but I put a quarter of juice in the glass and the rest is water. Read the ingredients: there's a lot of sugar in pre-packaged drinks!"
Alan has turned his home into a gym of sorts by carrying wrist weights up and down the stairs. "I do it while doing chores or just rattling around the place. Go up and down the stairs a bunch of times, and pretty soon it becomes a workout." Add this to his new squats routine, which Alan describes as "just standing up in front of the TV, lowering your butt so it barely touches the chair, and standing up again," and this next habit falls right into place.
Alan's new appreciation for walking still takes him around the sports fields his kids play on. But it has evolved into something more. Now, time off with the family is about hiking, walking, biking and other active pursuits. "Before it was about going somewhere I didn't have to do anything," Alan recalls. "Now, I enjoy being active, especially with my family."
That final change stands out for Alan. "I'm glad my kids are turning into an active bunch, and it's nice to think I play role in that. Hopefully it all trickles down the line."
Now, who's up for a swim on National Donald Duck Day?
Photography by Royce Sihlis Photography