Taking ownership of my weight-loss goals was an important first step, but the second step — actually getting the ball rolling — was another challenge entirely.
"Play to your strengths" is an aphorism that usually works for me, so I approached my diet strategically, like I would a project at work. Strategy can take many forms, but it inevitably leads to some kind of step-by-step execution. The right steps lead to positive results, which in turn lead to overall success. Catch my drift?
Step 1: Play to your weaknesses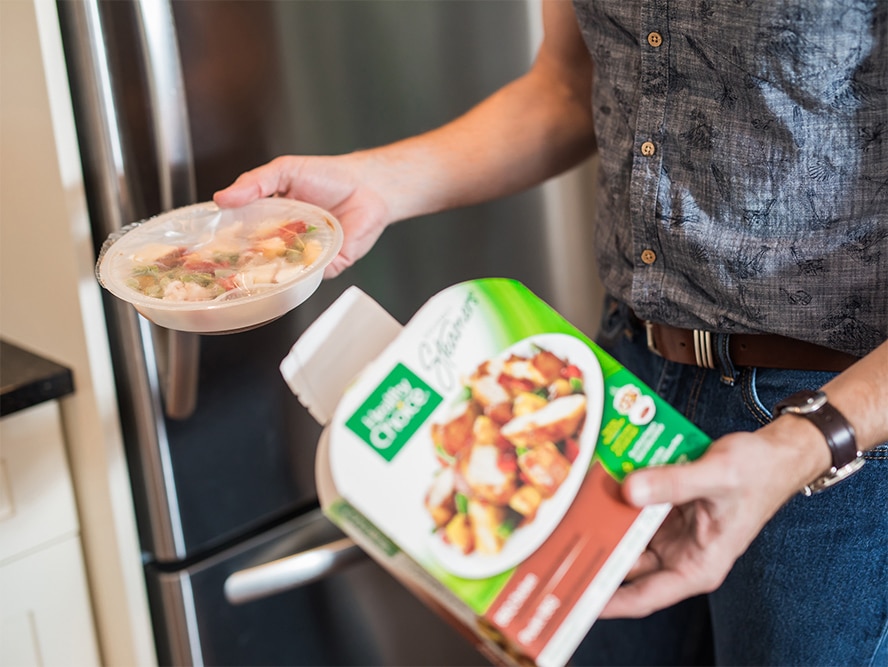 I love food: Burgers and beer watching the Blue Jays, a bacon-heavy breakfast to start the day — nothing says "love" like sizzling pork — a bag of kettle-cooked potato chips and a glass of wine while unwinding with my wife on the couch, the list goes on. Indeed, I soon realized that context has as much to do with my love of food as taste does, and that the most difficult shift I would have to make would be one of habit.
Out of habit, I was eating too much at meals, drinking more than strictly necessary, and snacking on unhealthy foods. And what do we do with habits we want to change? We break them! Of course, there are more subtle ways to gradually cut down on other unhealthy behaviours, such as smoking and excess drinking, but I wanted a dieting strategy that was simple, consistent, and manageable as part of my schedule. Something I could set and forget.
That's why the pre-packaged meals worked so well.
Step 2: Set it and forget it
Each Walmart meal contained 250 calories and cost $2.89 — easy! I've heard it before and I'm sure I'll hear it again: "But Jeff, what about the sodium? It's not fresh food!" My cholesterol was a bit high, but I had little else to worry about. After all, what's better: Being 60 pounds overweight, or eating pre-packaged food until you break your unhealthy eating habits? I rest my case.
I calculated that I needed to consume about 1,500 calories a day, and burn roughly 3,000 of them, to see change. The consumption piece was easy to break down: Walmart Breakfast, 250 calories; Walmart Lunch, 250 calories; Walmart Dinner, 250 calories. The remaining 750 calories came from snacks such as almonds and fat-free yogurt — I should have bought shares in an almond company — along with my special treat, coffee with cream. Funny – I gave up alcohol, but couldn't bear to adjust my caffeine habit.
Step 3: Move on – with a backup plan
Now that I've achieved my weight-loss goals I've moved on from those Walmart meals. But if I notice my weight edging up, I know a simple way to get back on track before it gets out of hand.
For those who aren't quite ready to jump into a full-blown meal plan, even small changes can make a big difference.
---
Do you know anyone who would benefit from this article?
Share this health story to encourage and inspire other men or email us at [email protected] to discover how you can help others by sharing your own journey to wellness.