Do you have a favourite "dad joke"? You know, a punny zinger that's really corny? Like, a-maize-ingly corny?
As corny as they may be, dad jokes often contain kernels of wisdom (sorry, couldn't resist). The five listed below, for instance, all reveal easy tips for dads to improve their health and the health of their loved ones by finding fun physical activities for the whole family on Father's Day.
All these tips will also help you succeed in the 10 Minute Men Workout Challenge. As the video below explains, this new Facebook Group is for dads who want to challenge themselves to commit to being active for just 10 minutes per day to build a healthy habit over time. Join now, and you can take part in fun challenges, track your progress, and cheer on other guys like you!
And if you want to share a truly horrendous dad joke with the other guys, all the better!
Walk the dog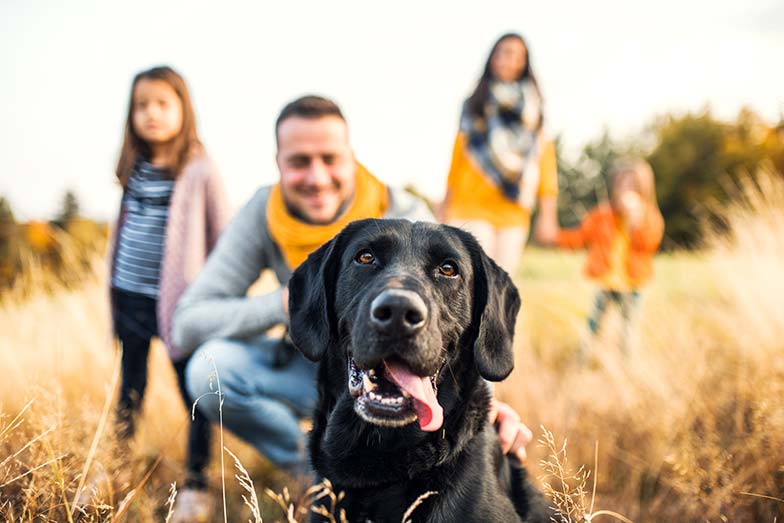 Q: What do you call a dog that can do magic?
A: A Labracadabrador.
Man's best friend gets so fired up about walks that dog owners often have to spell out W-A-L-K-I-E-S. As in, "Hey, feel like taking Rover for W-A-L-K-I-E-S?"
An invigorating family stroll or hike is a great call with or without a furry family member. Walking briskly for 10 minutes burns around 100 calories, with men who walk five city blocks a day, lowering their risk of heart attack by 25 percent.
Family walks are also great for getting from A to B: from your home to the supermarket, from the supermarket to the park, from the park to the vet (just don't tell Rover), you get the idea. On that note…
Hit the Park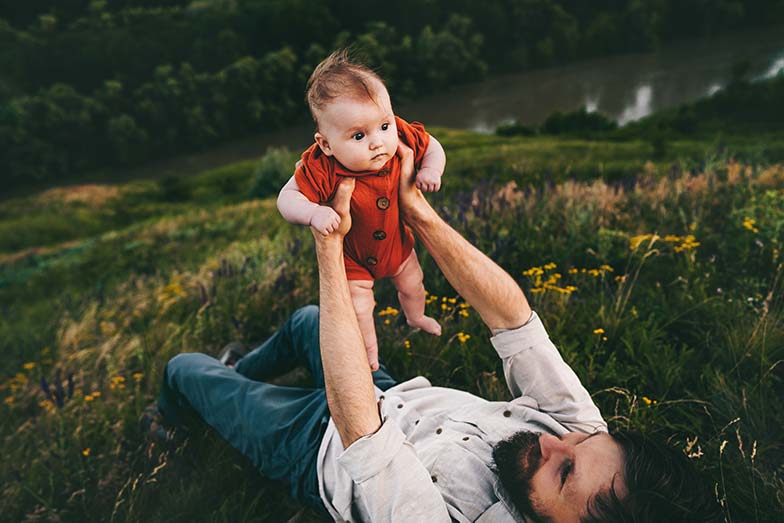 Q: Why is it so easy to have a stir-fried picnic?
A: It's just a wok in the park.
Make the most of all that fresh air and grassy open space by playing a 10-minute game of tag or hide and go seek. Pro tip: Rover is amazingly good at hide-and-seek. The nose knows!
If your kids aren't quite walking yet and looking for some fun dad and toddler activities, lie back on the grass and use them as adorable dumbbells. While little Johnny smiles and giggles, you count off three sets of 12 bench presses.
Get sporty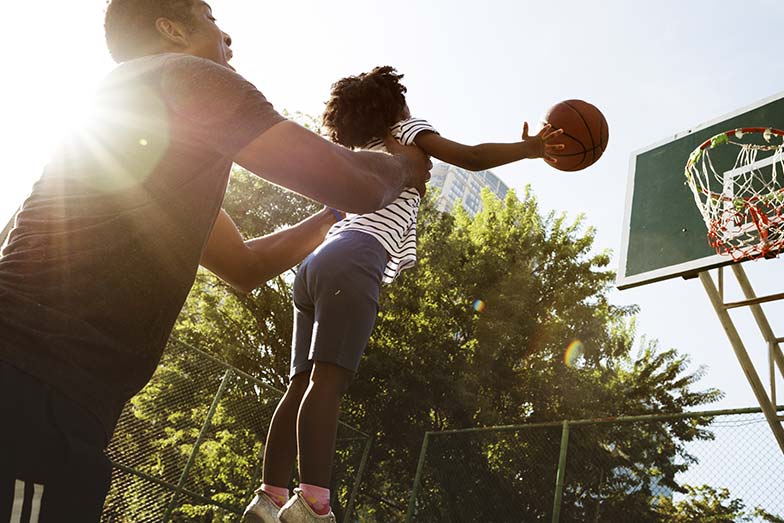 Q: Why are basketball players such messy eaters?
A: They're always dribbling.
What's the best cure for cabin fever? Active games for kids outside! If there's a basketball court at the park, play a 10-minute game of horse or 21 with the brood. If there's a parking lot near your house, bring a few sticks and a tennis ball for some road hockey. Public tennis courts nearby? Scour local garage sales for some racquets and play doubles.
Game on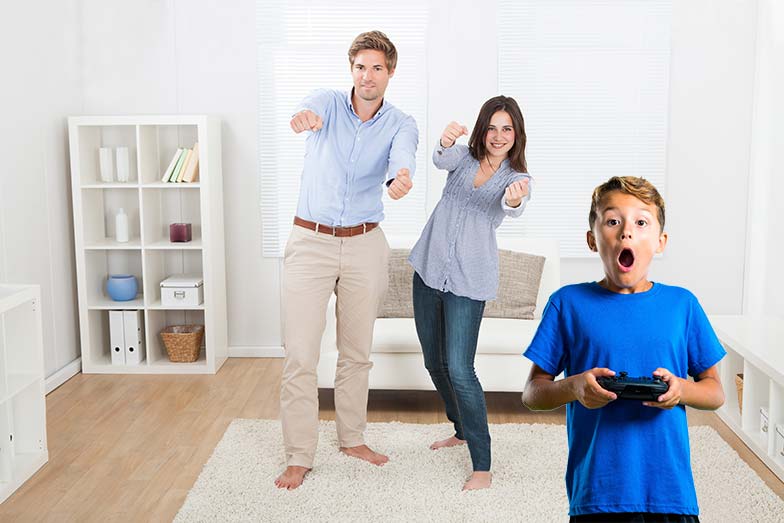 Q: Why are cats so good at video games?
A: Because they have nine lives!
Video games don't have to be couch-potato material. Thanks to an explosion in exercise gaming, interactive dance parties and sports are super-easy and are super-easy, and can be a fun indoor physical activity for kids. If you own a Nintendo Wii or similar system, try something like "Just Dance" or "Dance Dance Revolution." Two or three dance tunes later, you've hit your 10-minute goal. If your kids are more into sports, try EA Sports for everything from 10 minutes of shooting hoops to mountain biking. You don't need the latest versions of these games — anything from the last decade works just fine.
Active screen time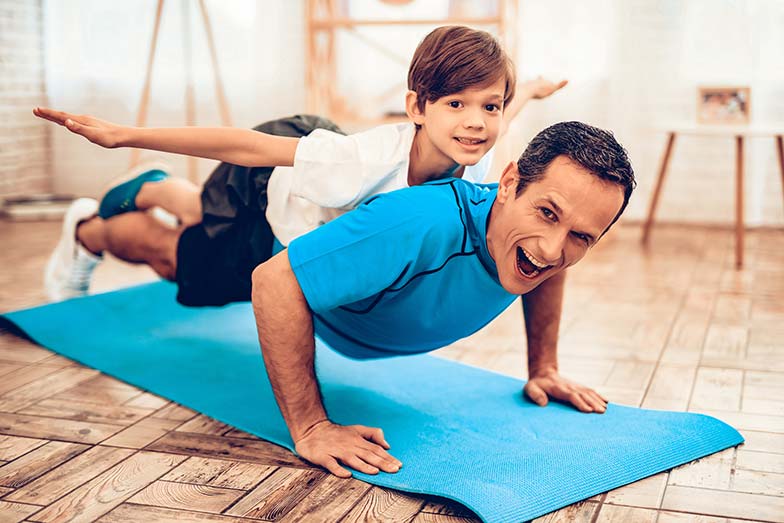 Q: When is the new Netflix documentary on constipation coming out?
A: It's never gonna come out.
Rainy days don't have to be lazy ones. By working some easy fitness moves into your screen time, your whole family can benefit. Every time a character on your show of choice asks a question, for instance, get the whole gang to run on the spot as fast as they can for 30 seconds. When anyone gets into or out of a car, break off 10 burpees. When characters kiss, hug or shake hands, break off 15 bicycle crunches. The brood picks the show, the parents make the rules (or vice versa), and you all have a blast. Didn't hit your 10-minute goal by watching one show? Watch another! Now that's a win-win. Plus, physical activities for kids make everyone sleep like champions.
On that note, what's the best way to become an online fishing champion?
A: Live streaming.
Got any choice dad jokes to share? Let us know in the comments below!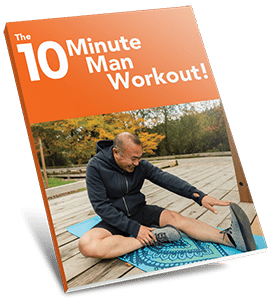 Free e-book
Start shrinking that spare tire in just 10 minutes!
Download this free e-book "The 10-Minute Man Workout!" to start shrinking your waistline in just 10 minutes a day.
Check the checkbox to receive more great tips each month.
---
This article is made possible by the support of generous sponsors.