When it comes to health, most men think they're invincible. In fact, a lot of guys don't visit the doctor unless they break a bone or need thirty stitches.
The truth is we don't need to be fitness superheroes to save ourselves. If you've been treating exercise like your Kryptonite, try this simple exercise next time you're streaming your favorite show: The Superman, an easy exercise that'll make you feel like the Man of Steel in no time.
Here's how it's done: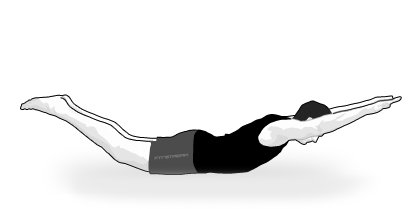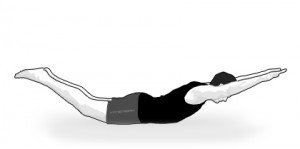 It's a bird, it's a plane … nope, it's just you, face-down on the floor with your arms and legs fully extended.
From this position, lift your arms, chest and legs off the floor for two seconds at a time. In case you missed it, this is your Caped Crusader pose. Pro tip: This really works your lower back, so focus on squeezing those muscles for the best results.
Slowly lower your arms, legs and chest back to a resting position.
Repeat for a total of 5-10 repetitions (aka. reps).
For a greater challenge:
Try a single push-up between each Superman, and aim for three sets of 5-10 Superman reps.
Give it a few weeks and the Lois Lane in your life won't be able to keep her hands off you.
Disclaimer: Remember to consult your physician or other qualified health professional for any changes to your physical activity. Only qualified health providers can provide health care by examining your health history, as well as your current physical, mental and emotional condition, and use their expertise and experience to advise you.