Who works harder than Santa Claus over the holidays? OK, your liver's not a person (or even an elf), but it does give St. Nick a run for his money.
Santa has lots of gifts to deliver, no doubt, but your liver never takes a break from performing the 500-plus functions that are vital to keeping you alive. Screening and processing food and drink, cleaning your blood of toxins, keeping your hormones and cholesterol in check — your liver does it all, and much more, around the clock. Santa, meanwhile, has one big night, and then he mails it in for months!
Speaking of food and drink, your liver may have to work extra-hard over the holidays if you knock back more alcohol and eat more salty, sugary and fatty fare than you normally would. As well as producing hangovers and holiday bloat that makes Santa look slim, pushing your liver too hard can have serious health consequences. That's why it's important to know what affects liver health and how to give it a break when it needs one. Here, then, are five ways to show your liver the respect it deserves, along with easy tips on how to make them happen:
Dial down the drinking
Because the liver has so much to do, it can only handle so much alcohol at once. One rum and eggnog? Of course! A second rum and eggnog? It's the holidays, so why not? But drinking more than this in one sitting, or having multiple drinks on a daily basis, forces your liver to work overtime. This can result in the destruction of liver cells and a buildup of fat deposits that, if left unchecked, can lead to much worse. Also, remember that no form of alcohol is less harmful to the liver than another. A bottle of beer, a glass of wine, a shot of spirits — each has the same effect, whether mixed or taken straight. The takeaway here: Drinking in moderation is how to maintain liver health.
Never mix alcohol and medication
This one's straightforward: Mixing over-the-counter painkillers, for example, can lead to liver failure. So if you have a winter cold and need to take decongestants, be sure to steer clear of alcohol. When in doubt, play and safe until you speak to your doctor about mixing specific medications with alcohol.
Tips for drinking less over the holidays
Use different glasses:

Studies have shown that people pour less wine into narrow glasses than wide ones, which in turn reduces the rate of consumption, and that leaving a glass on the table instead of holding it yields a smaller pour. Likewise, straight-sided beer glasses with measurement markings slow down the rate at which we drink.

Glasses half full:

Again, studies have shown that filling glasses only halfway up results in significant reductions in booze intake.

Steer clear of boozy situations:

Holiday parties or nights on the town lead to drinking. Controlling the environment — say, by inviting friends to your home for some festive cheer — can lead to less alcohol consumption.

Stop equating fun with alcohol:

Make a list of festive activities you enjoy that don't have to involve booze — tobogganing, skating, post-mistletoe-mischief, the list goes on — and slot them in at those times when you're likely to be tempted to drink.

Don't play games:

Avoid drinking games that encourage excessive drinking over a short period of time.
Watch your sugar, fat and salt intake
Too much sugar and saturated fat in your diet can have a similar effect as too much alcohol: Fat build-up in the liver. Too much salt, meanwhile, can worsen liver problems. So, to keep your liver healthy over the holidays, there are two two effective, easy strategies: Eat less overall — as holiday food tends to be sugary (shortbread), fatty (gravy) and salty (stuffing) — and favour healthier foods in general.
Tips for eating less sugar, fat and salt over the holidays
Drink more water:

Drinking water fills up your stomach, which makes you feel less hungry. Studies have also shown that drinking water reduces our intake of sugary alcohol and soda pop. Aiming to drink five tall glasses each day can help you eat less, and is a simple, easy, no-cost way to actually lose weight over the holidays. Now that's a Christmas miracle!

Use smaller plates:

According to a Cornell University Food and Brand Lab study, cutting the size of plates in half leads to a 30-per-cent reduction in the amount of food consumed on average. (In case you're wondering, the surface area of a plate is cut in half when its diameter is reduced by about a third.)

Watch your side dishes:

Swap out butter-drenched mashed potatoes, salty stuffing and cheesy casseroles for delicious festive vegetables such as mashed sweet potato, spaghetti squash, broccoli, Brussels sprouts, cabbage and cauliflower.

Snack throughout the day:

Noshing on snacks after breakfast and lunch may help prevent overeating at dinner. On that note…

Watch your snacks:

Swap fatty potato chips, salty pretzels and sugary shortbread for healthy, tasty snacks such as popcorn, pistachio nuts, veggie sticks with tzatziki, or whole-wheat crackers with hummus. For more delicious and healthy snack options for the morning, afternoon and evening, keep checking in on DontChangeMuch.ca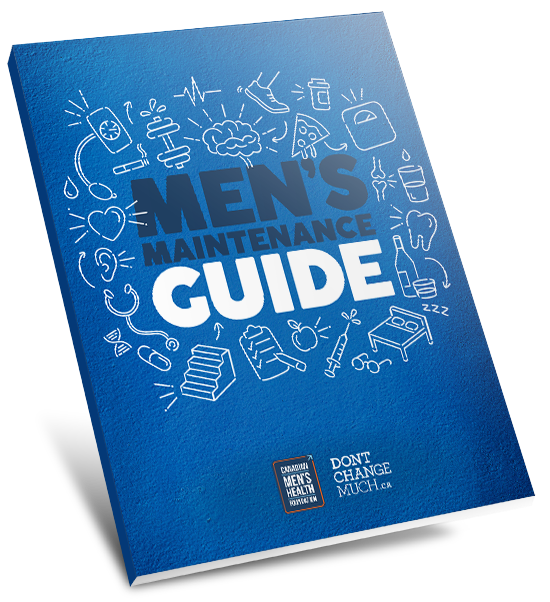 Are you trying to get a handle on your health? If so, we've got your back!
Download the free "Men's Maintenance Guide" ebook right now.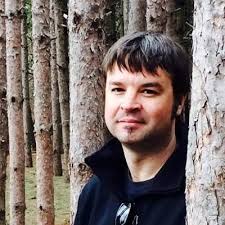 Adam Bisby
Adam Bisby is a Toronto-based freelance journalist and father of two who has been covering men's health for more than 20 years. As well as researching and blogging for Don't Change Much since 2015, Adam's award-winning work has appeared in the Globe and Mail, Toronto Star and National Post newspapers, in magazines such as Explore, Reader's Digest and Canadian Family, and on websites including MSN and Toronto.com. Visit Adam's website for more information on what he does.