Sing it with us: "If you like Pina Coladas, and getting caught in the rain…"
Who are we kidding? Getting drenched isn't all that awesome, especially when you're wearing jeans and a flannel poncho. And enjoying any kind of cocktail may seem tricky if you're trying to live healthier, feel better, and save some serious coin by cutting down on alcohol.
Well, it turns out you can have your cocktail and drink it, too. After all, many popular mixes can be just as tasty with less or no booze. Pack a glass with ice cubes, pour tonic water, diet cola or Clamato over top, and squeeze in some fresh lime or lemon. The result is just as refreshing and tasty as a regular gin and tonic, vodka and cola, or bloody Caesar. And if you miss that hint of booze, use one ounce, or even just a splash, instead of two ounces. If you're more of a beer man, it's just as easy to cut down on your sudsy intake. Every little bit helps, right?
If you're wondering how to consume less alcohol, these three recipes deliver the lip-smacking goods for guys looking to take their cocktail games to the next level:
Sparkling Pom Collins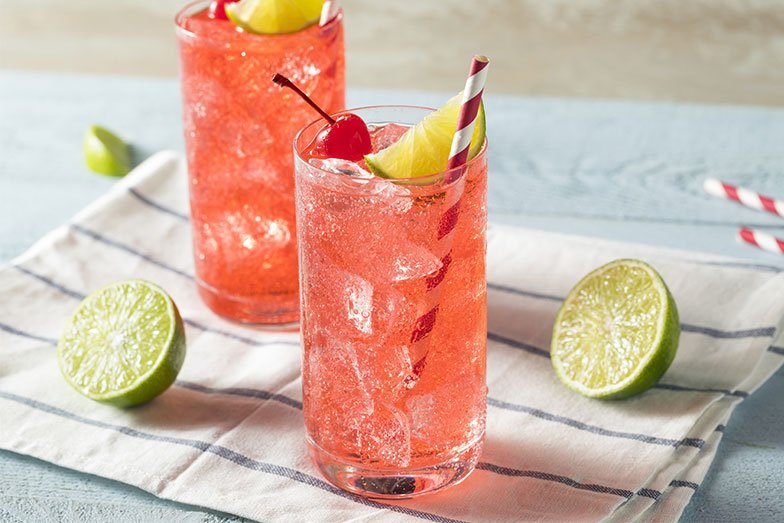 This non-alcoholic version of the Tom Collins puts a Vitamin C-rich twist on an old favourite. Makes one serving.
Ingredients
1 cup pomegranate juice
Half a cup soda water
2 ounces fresh lime juice (from about 2 limes)
Ice
Instructions
Step 1:

Squeeze lime juice into two tall glasses filled with ice

Step 2:

Pour in the pomegranate juice and soda water

Step 3:

Stir and enjoy! So easy.
No-Booze Penicillin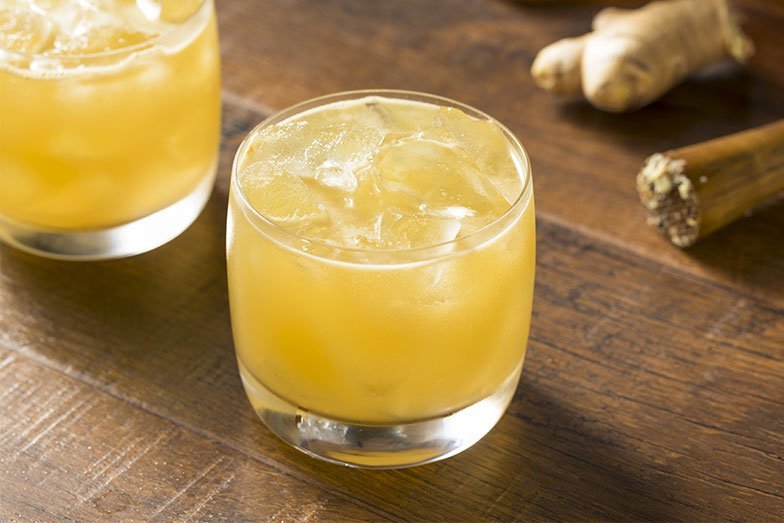 This tasty take on a blended-Scotch classic replaces whiskey with black tea. An awesome festive option for entertaining a crowd. Makes four serving.
Ingredients
1 tablespoon loose-leaf black tea
1 cup boiling water
1 tablespoon fresh ginger, minced
A tablespoon of honey
2 ounces fresh lemon juice (from about 2 lemons)
Ice
Instructions
Step 1:

In a teapot or cooking pot, steep the tea in the boiling water. Let steep for about 4 minutes, then strain out the leaves.

Step 2:

Add the ginger and honey to the tea, stirring gently until the honey is dissolved. Allow the mixture to infuse for 15 to 30 minutes, then strain out the ginger, pressing gently on the solids to squeeze out any remaining liquid. You should have about one cup of liquid.

Step 3:

Add half the lemon juice, then taste and add more until the balance of sour, sweet and spicy is to your liking. Refrigerate the drink until ready to serve over ice.
The Nilsson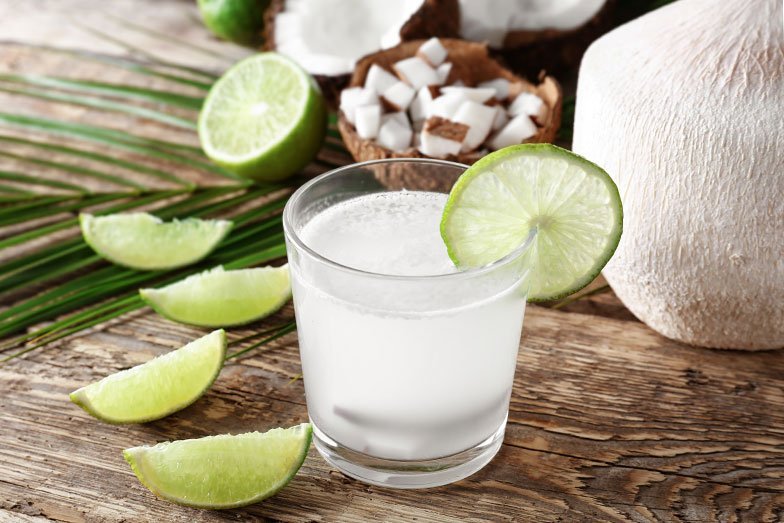 If you can't decide between a pina colada and a daiquiri, this tasty option combines the two. Makes two servings.
Ingredients
A bag of crushed ice
4 ounces fresh lime juice (from about 4 limes)
2 ounces coconut cream
4 dashes pimento bitters (available at many liquor stores)
2 lime wheels, for garnish
Instructions
Step 1:

Fill two short glasses with crushed ice. Fill a large cocktail shaker two-thirds of the way with ice cubes, then add the lime juice, coconut cream and bitters.

Step 2:

Shake hard, about 15 seconds, then strain into the glasses of crushed ice. Garnish with the lime wheels.
And there you have it: Three awesome drinks with no booze! Now, like the song says, time to start thinking about making love at midnight…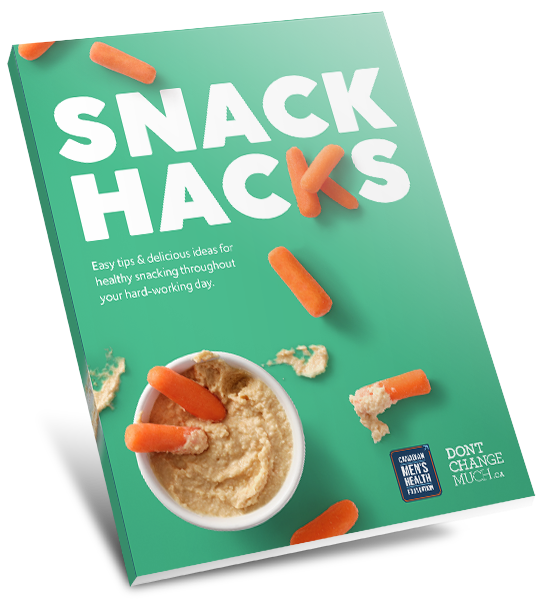 Are you trying to snack healthier? If so, we've got your back!
Download the free "Snack Hacks" ebook right now.