July is the worst…said no Canadian ever. The first full month of summer kicks off with the Canada Day long weekend, and then jumps straight into National Grilling Month. Who knew patriotism could be so delicious?
Given the awesomeness of it all, plain-old burgers or hot dogs sound a little lacklustre. The same goes for drinking too much to actually taste anything! So keep it to a couple Canadian-brewed tallboys while you prepare and enjoy this easy maple-sweetened recipe from Don't Change Much Champion Ned Bell, the Ocean Wise Executive Chef at the Vancouver Aquarium.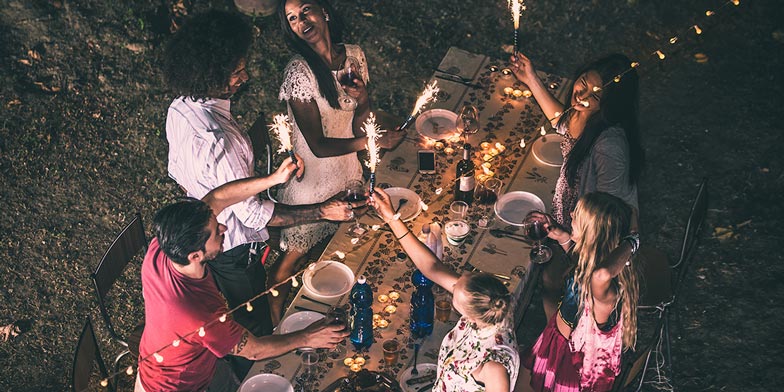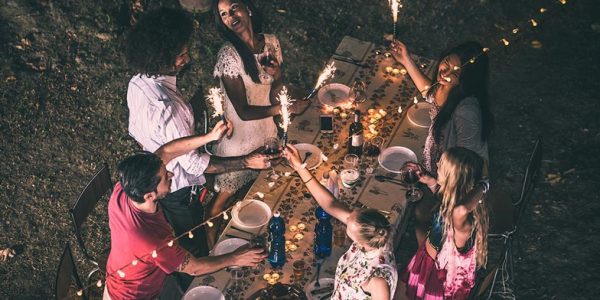 Maple-Glazed Shrimp With Coconut, Lime & Tomatoes
Ingredients
2 cups grape-sized tomatoes
1 cup coconut milk
¼ cup maple syrup
¼ cup apple juice
2 limes
1 tablespoon fresh ginger, chopped (here's how to chop like a champ)
1 clove garlic, chopped
1 shallot, finely diced (ditto dicing)
4 tbsp canola oil (olive oil works too)
1 tbsp chilli paste (your favourite hot sauce works too)
1 pound peeled and deveined jumbo shrimp
Step-by-step instructions
Step 1: Heat 2 tablespoons of the oil in a cast-iron pan over medium BBQ heat, then sauté the garlic, shallots and ginger for 30 seconds. (A pot on the stove works well too.)
Step 2: Add the tomatoes, stir and sauté for 3 minutes.
Step 3: Add the apple juice, coconut milk, and maple syrup.
Step 4: Add the juice from both limes, then stir and cook for 15 minutes.
Step 5: In a large bowl, coat the defrosted jumbo shrimp with two tablespoons of cooking oil and a pinch of salt and pepper. Grill those suckers over medium heat for six minutes, turning them halfway through, and put them in a large bowl.
Step 6: Stir in the chilli paste into the simmering pan or pot, and adjust the seasoning with salt if needed.
Step 7: Pour the sauce over shrimp and stir so that all shrimp are coated.
Make it a meal — Serves two!
Turn this into a better-half-impressing lunch or dinner by serving the shrimp on top of some steamed rice and grilled vegetables. And let's not forget the garnish: A few sprigs of cilantro. If you squint, those fresh-tasting leaves can look like they came from a miniature maple tree.
Now THAT'S how you kick a Canada Day BBQ — and if all goes well, some bedroom fun — up a notch!
What is the best BBQ recipe? Share your go-to grill moves with your buddies in the comments below…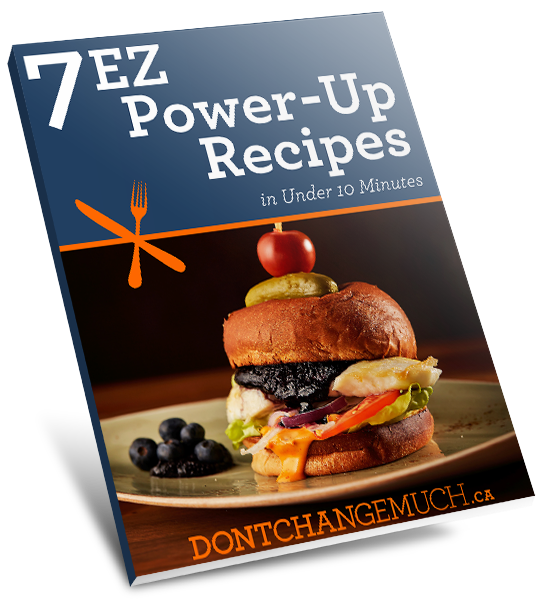 Are you thinking about boosting your energy with tasty and satisfying recipes?
Download the free "7 EZ Power-Up Recipes" ebook.