Did you hear the one about the couple who discussed their living wills while watching the big game? Him: "I never want to exist in a vegetative state, dependent on some machine and taking fluids from a bottle." Her: "Guess we better unplug the TV and pour your beer down the drain!"
Turn off the game and waste perfectly good beer? She must be joking! Drastic measures like these don't always work, especially when it comes to staying healthy. Just ask former CFL offensive lineman Kyle Koch, who discovered that major lifestyle changes don't always produce the results guys want. In fact, smaller, sustainable changes can be much more effective than fad diets and boot camps when it comes to getting fitter and healthier for the long haul.
All or nothing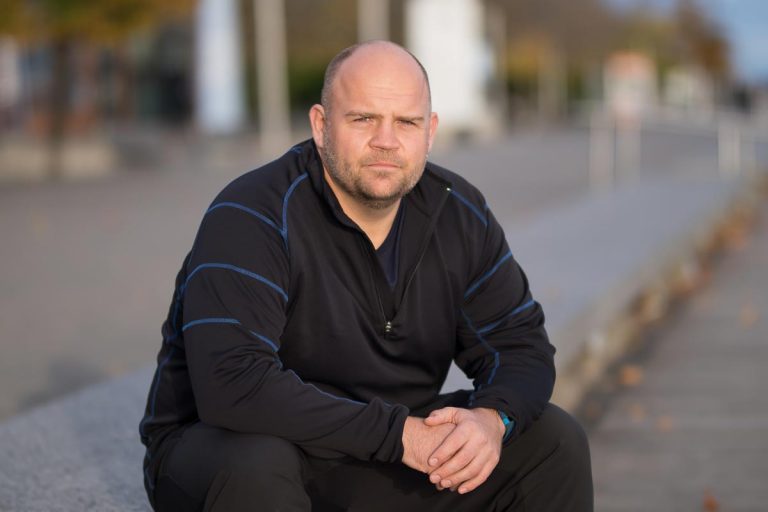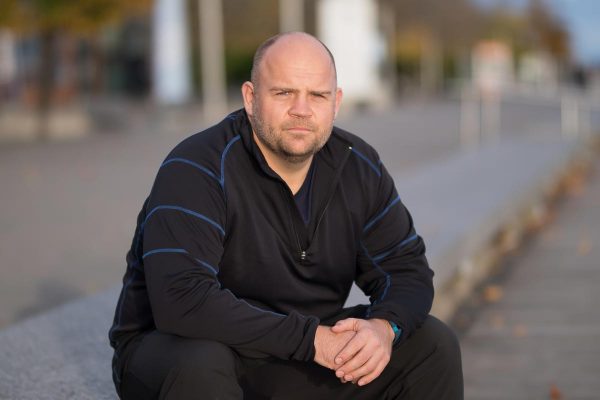 The first big change in Kyle's life came when he retired from the CFL in 2014. Fewer workouts, and no more practices and games, caused his weight to creep upwards. Within a few months it was clear he had to make changes. But what could he do?
Kyle attacked the problem like he used to attack opposing linebackers: Full steam ahead, like many of us do with our New Year's resolutions. He hit Toronto's paved running trails.
The trick, however, was that Kyle fell back into a lifestyle many guys can relate to: Shorter on exercise and heavier on unhealthy foods. And wouldn't you know it? "When I stopped exercising, or went back to a much more normal routine, I started to gain some weight back."
Kyle's 3 keys to getting to a healthy weight


As with many guys, getting into a steady, healthy routine has been the key for Kyle.
1. Keep track: Kyle records his workouts and diet on a calendar on his fridge. "It sounds like a little thing, but I just check the days off. I have a goal: I want to get at least three heavy-breathing, sweaty workouts in per week, six out of seven days of breakfast per week, and as many days without sugary foods as I can."
2. Keep it real: Even checking off a single weekly walk, and a couple days without sugar will make a difference. Just look at Kyle: The pounds aren't peeling off like they did before, but this time he wants more gradual changes to become lifelong habits. "I'm not in a rush. I don't want to just take on a crash diet [for instance]. I actually want to build a lifestyle change."
3. Keep it balanced: A healthy diet and exercise are both important — it's not one or the other. "For me, it's about being able to sustain weight loss over long periods of time," Kyle says.
Click here to read Kyle's full story.
Photo credit: Vanessa Paxton
In partnership with the Canadian Football League Alumni Association