Have you ever trash-talked while playing Monopoly? Revved your engine at a red light? If so, you may have something in common with Orlando Bowen. As a linebacker with the Toronto Argonauts and Hamilton Tiger-Cats, Orlando was renowned for his competitive fire. Thirteen years after retiring from the CFL, little has changed…except for the type of competition he faces.
These days, as a working husband and father of three, the two main things that light a fire under Orlando's butt — his wife Skye and his busy schedule — will sound familiar to many guys. Not that either is a bad thing. On the contrary…
Let others motivate you


We're always being told we have to push ourselves to achieve our goals, and that motivation must come from within. When Orlando is running out of gas, Skye is the one who gets him going. "If I'm looking fatigued, she'll look over and say, 'Let's go, you got this,'" Orlando explains. "We both try to use that spirit of teamwork and understanding to encourage and push one another."
Orlando points out that even a small gesture of encouragement or support can go a long way. For example: If your significant other needs a spare hour to go for a jog, why not take the kids for a hike or bike ride? You'll have some active fun with them, and by supporting each other you'll reap the benefits of a true partnership.
Friendly competition goes a long way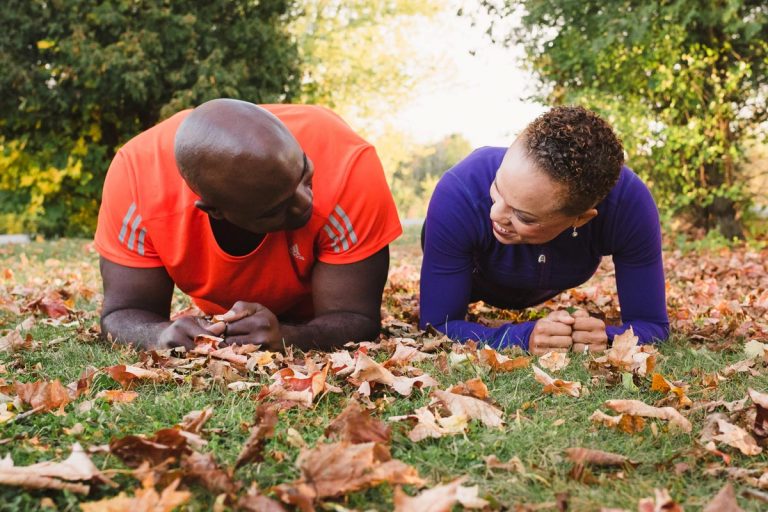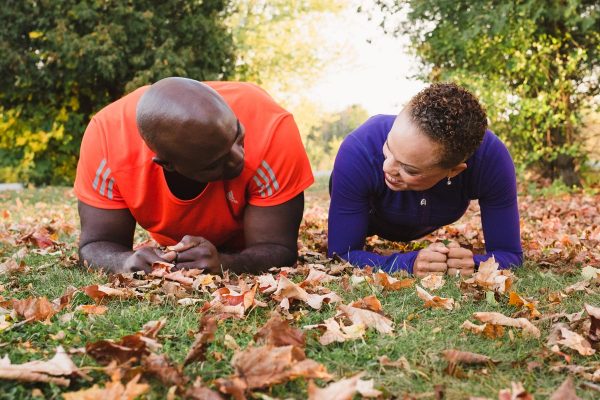 "We are both very competitive," Orlando says. "We have to set the ground rules before we exercise together. We'll agree to bike a certain distance, so we don't end up biking all day!"
It's true: A little friendly competition can spice up any relationship. Race your spouse or partner up to the local viewpoint, hit a few tennis balls, or go bowling. Plus, as Orlando points out, "When you have a fun or challenging shared experience it deepens the relationship."
Exercise = energy


We tend to think of exercise as a way to burn energy, but for many guys, Orlando included, it actually boosts his energy levels. "Working out is one of the things that gives us energy. We feel energized afterwards."
This feeds a positive energy loop that helps Orlando deal with the pressures of daily life: Exercise, get energy to be productive, use that energy to exercise, get energy to be productive…and so on. So give it a try — it could work for you, too!
Photo credit: Gillian Foster

In partnership with the Canadian Football League Alumni Association