Think you need to clone yourself to have time for exercise? Think again!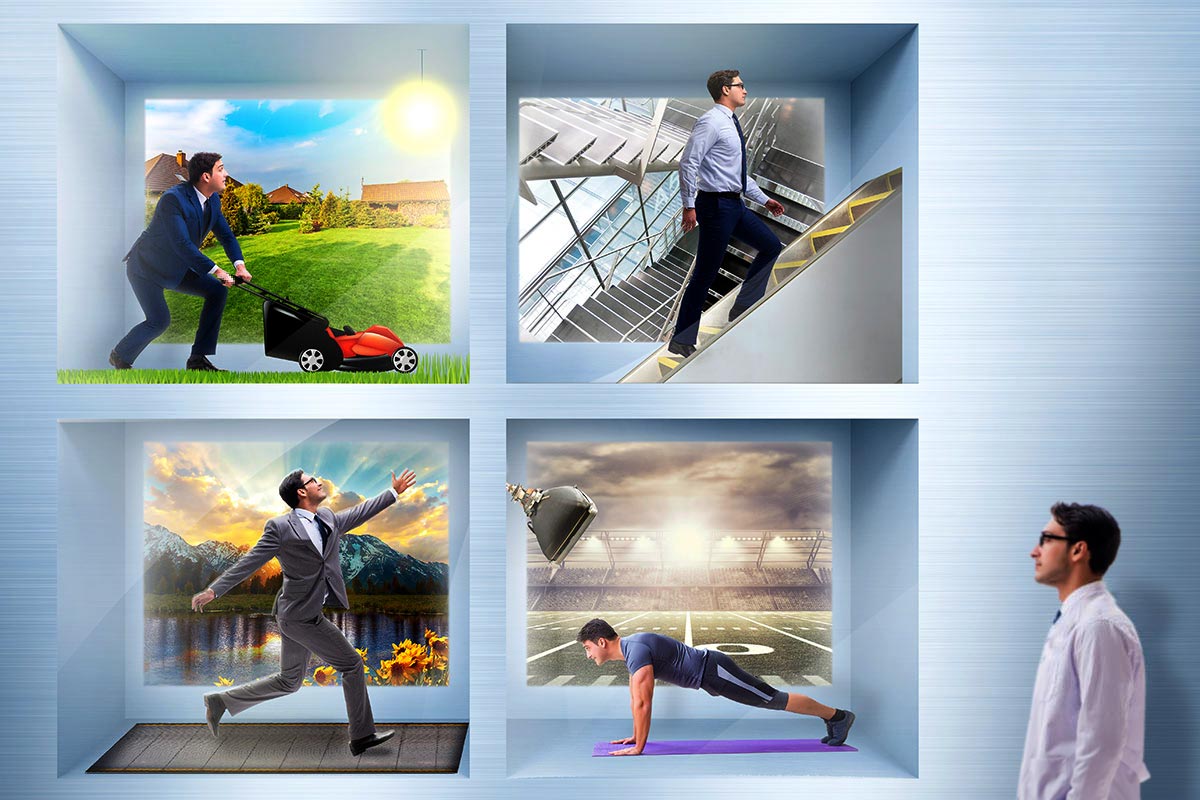 If watching the big game from start to finish is no big deal, fitting a couple hours of moderate exercise into your week should be a snap, right?
Not so fast! Many guys like you are already pressed for time before the game even starts. Working full-time, running errands, doing chores, shuttling kids, keeping the home fires burning, getting enough sleep — it all adds up, and when you throw in a few hours of fandom there can be little time left for anything else, exercise included.
But here's a sweet little secret: You can get everything done, watch your beloved team, and STILL work in the exercise needed to stay fit and healthy. Does this involve cloning yourself? It sure doesn't! All you have to do is slide a few minutes of easy exercise into the things you already do each day.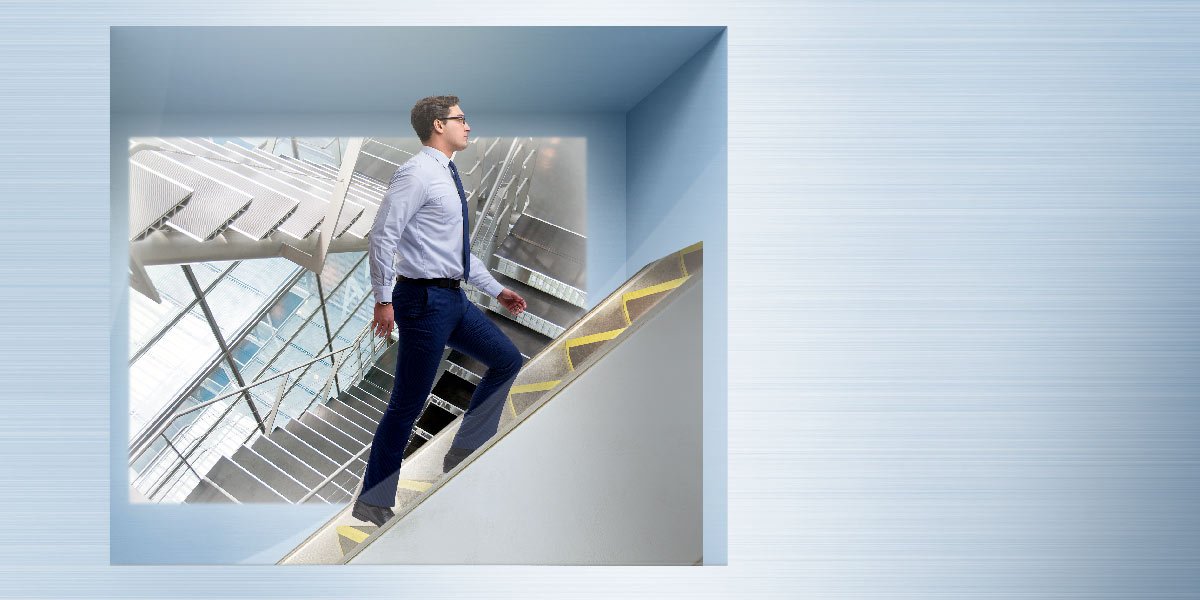 Take the stairs
Swapping elevator rides for stair climbs is a simple, free example of how to get more exercise at work and strengthen the biggest muscles in your legs. You don't need any fancy equipment or a gym membership to do it, and it'll help you get in shape by burning around 10 calories per minute. If a climb takes five minutes, and you make the climb twice a day, you can burn 100 calories and slide a 10-minute workout seamlessly into your day. Do this five times a week, and you're a third of the way to your weekly goal!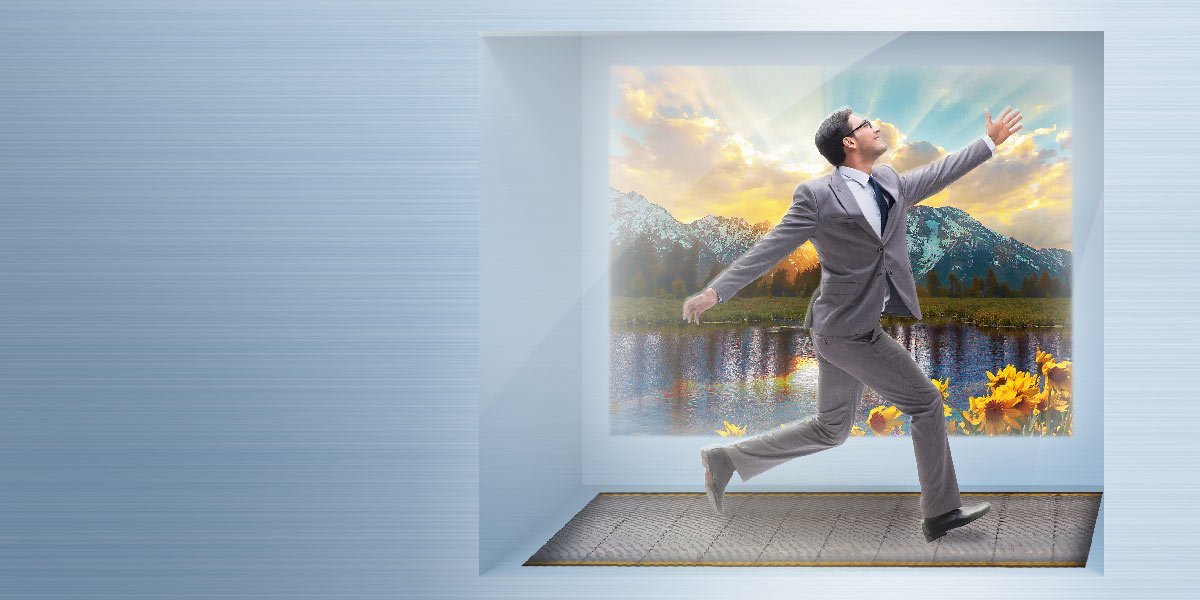 Get walking
Walking briskly for 15 minutes burns around 125 calories, with men who walk five city blocks a day lowering their risk of heart attack by 25 percent. Walk your kids to school instead of driving, or walk to work from a more distant parking lot than the one you usually use, and all the time you spend hoofing it goes towards the 150-minute total. Plus, you can save a few bucks on gas and parking!
Fitness meets family fun
From pond hockey and skating to winter hikes and snowball fights, there are plenty of free, fun ways to get active with the brood. Having a good time while exercising is a great way to motivate yourself, and it does your family some good, too. Active play time is vitally important to the health and wellbeing of children, with the United Nations pointing out that it is "essential to the psychological, cognitive and physical development of young people."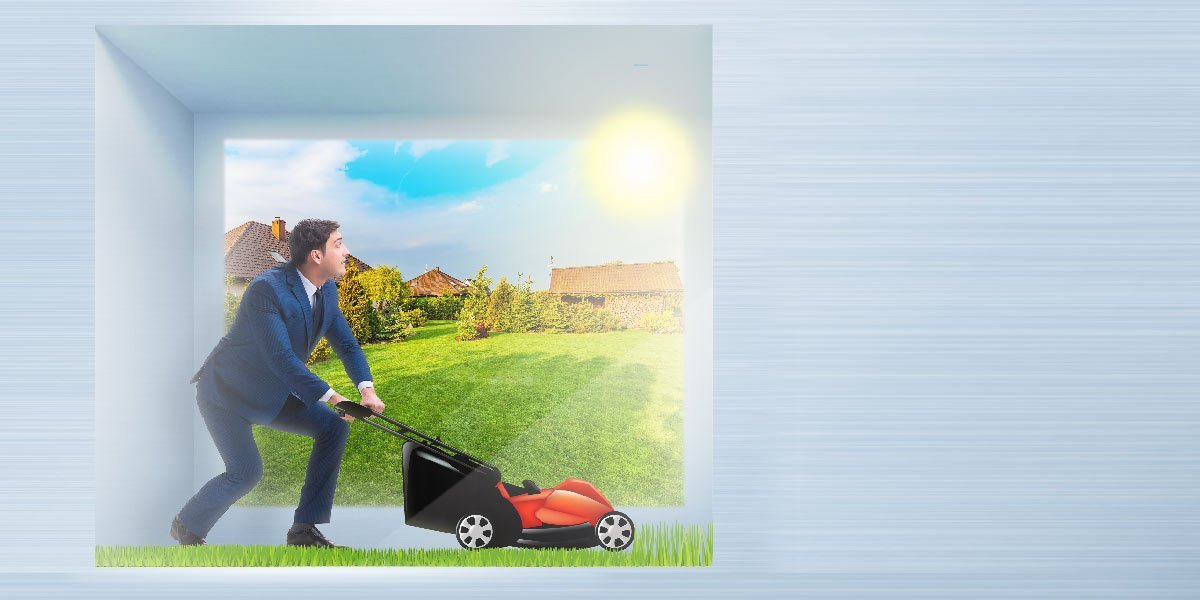 Amp up your chores
There can be more to household chores than simply getting them out of the way. Doing them more quickly, and adding extra moves, can turn them into legit workouts. For instance:
Snow-shovelling
Clearing the sidewalk burns more than 400 calories an hour, and if you lift the snowy load to chest height and hold it for 10 seconds it works all your major muscle groups: legs, core, back, shoulders and arms.
Cleaning the eavestroughs
Climbing ladders, scooping out leaf goo and raking it up burns around 320 calories an hour. Moving the ladder more frequently than usual and climbing it more often will boost that number significantly.
Mowing the lawn
Pushing a gas-powered mower burns 300-plus calories every hour, with a manual mower adding nearly 200 calories to that figure.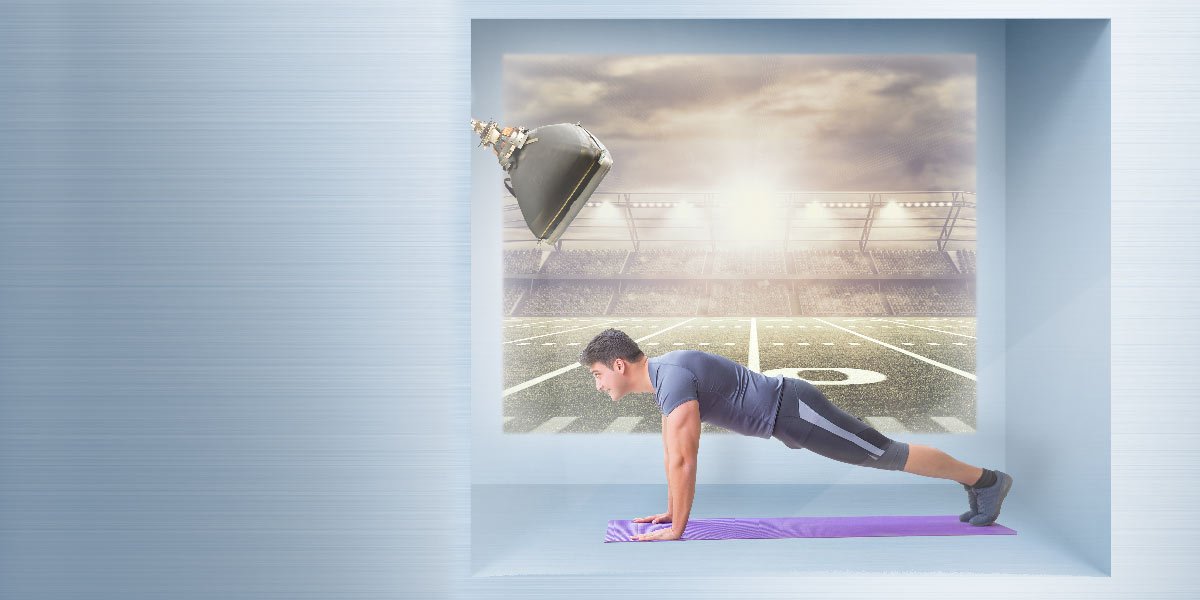 Work out WHILE watching sports
Now THIS is a win-win! By working some easy fitness moves into your game-watching routine, you and your team can both emerge victorious. Every time your squad scores a touchdown, for instance, break into a football sprint by running on the spot as fast as you can for 30 seconds (which just happens to be the length of a TV commercial). If you're more into hockey or baseball, break off 10 burpees or bicycle crunches whenever your team lights the lamp or scores a run.
Have you found other ways to work exercise into your everyday life? Feel free to share them with other guys in the comments below!