New to exercising or haven't had a regular routine in a while? Start with the 10 minute man workout and then move on to these four easy-to-follow 30-minute workout videos. Originally created for Men's Health Month, they're now available on-demand in your home with no gym equipment needed.
Let's not use the word "geezer" just yet, but if you're like me, then you're not a spring chicken anymore. So it's important to warm up properly to avoid injury and get the results you want. If not… bam! Whether during your workout or picking up a sock from the floor hours later, a muscle cramp can take you down like a lion on a gazelle.
Warm-up with dynamic stretching
Dynamic stretching, where you move while stretching, is best done at the beginning of your workout, where static stretches, ones that you hold, are best done at the end. Here's everything you need to know about dynamic stretching, including easy to follow examples: Warm Up for Your Workout with Dynamic Stretching to Avoid Injury.
The 10 Minute Man
What can 10 minutes do for your health? More than you think. Here are five simple exercises to start or boost your fitness routine. This equipment-free workout can be done anywhere, anytime. The goal with this session is to do as many reps as you can of a single exercise in two minutes and you can take a minute break between each set if needed.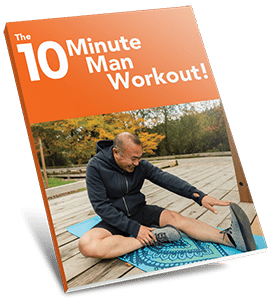 Free e-book
Start shrinking that spare tire in just 10 minutes!
Download this free e-book "The 10-Minute Man Workout!" to start shrinking your waistline in just 10 minutes a day.
Check the checkbox to receive more great tips each month.
The 30 Minute Man
Ready to take your 10-minute man bod to the next level? Now that you've built up your power and stamina, here are four straightforward, 30-minute exercise videos. They're suitable for any fitness level, can be adapted for lower or higher intensity, and require no fancy gym equipment.
1. The Back to the Basics Workout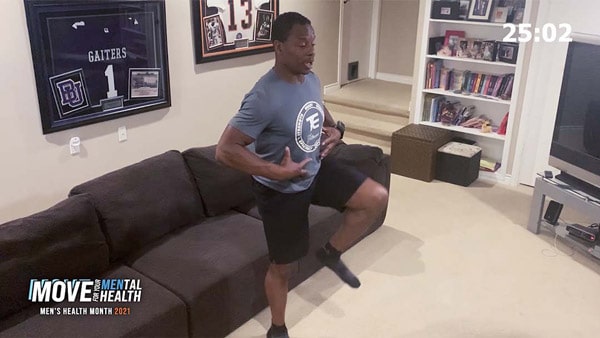 This approachable, bodyweight only introductory session will get you moving. It's a 30-minute equipment-free workout for all fitness levels that can be done at home or anywhere. You'll need to use your couch or a bench for some of the moves.
Don't forget to have a towel and water bottle on hand. Remember to spend a few minutes at the end of each video stretching out.
2. The Suns and Sets Workout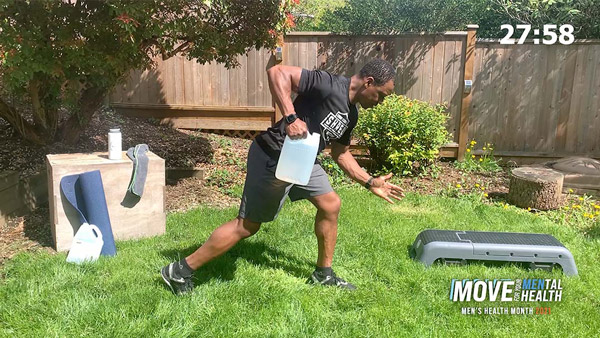 This 30-minute functional, full-body outdoor workout can be done in your backyard, at your local park or indoors if it's raining. Designed for all fitness levels, you can even bring your kids along. Dumbbells or milk jugs are needed. You can use a mat and a step bench as well. This upbeat workout will keep you moving and feeling positive.
3. The Father Knows Best Workout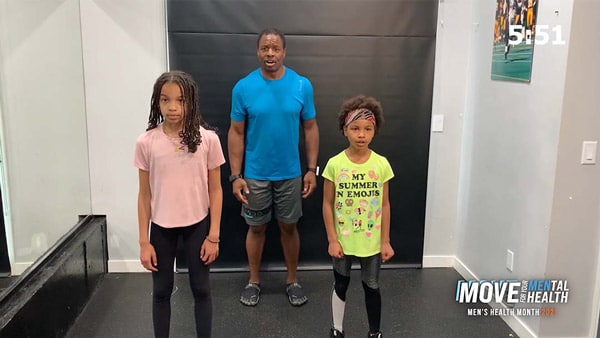 Originally premiering for Father's Day, this exercise video can be done any time of year. It's a 30-minute sort-of-sweaty workout that's suitable for all fitness levels and ages. You'll need a skipping rope, or you can do jumping jacks and a sweater or towel for the running resistance part. This one is a lot of fun, so get your kids to join you!
4. The Arms and Abs Blast Workout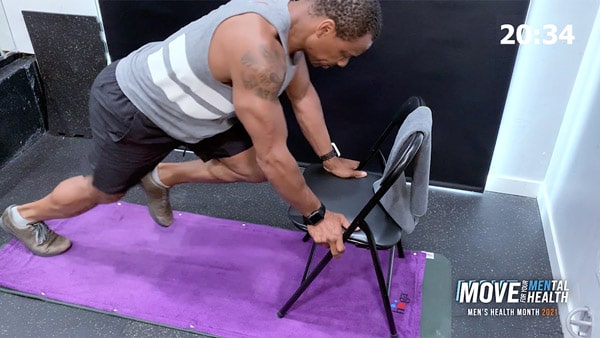 If you want your arms to fill out your shirt a bit more, then this workout is for you. It's a 30-minute fun-filled session with a major focus on arms. Dumbbells or milk jugs are needed. You'll also need a towel, a water bottle, and the use of a chair or couch.
The secret to getting ahead is getting started
It's an old saying from Mark Twain but still holds weight today. No matter where you're at in your fitness journey, what counts is that you're showing up and moving. Whether it's 10 minutes three times a week or 30 minutes five days a week, build on your progress, and you'll be feeling supercharged in no time. You got this!
Are there any other household items you have used as workout equipment before? Share them with us in the comments below.