How fandom and health make a great team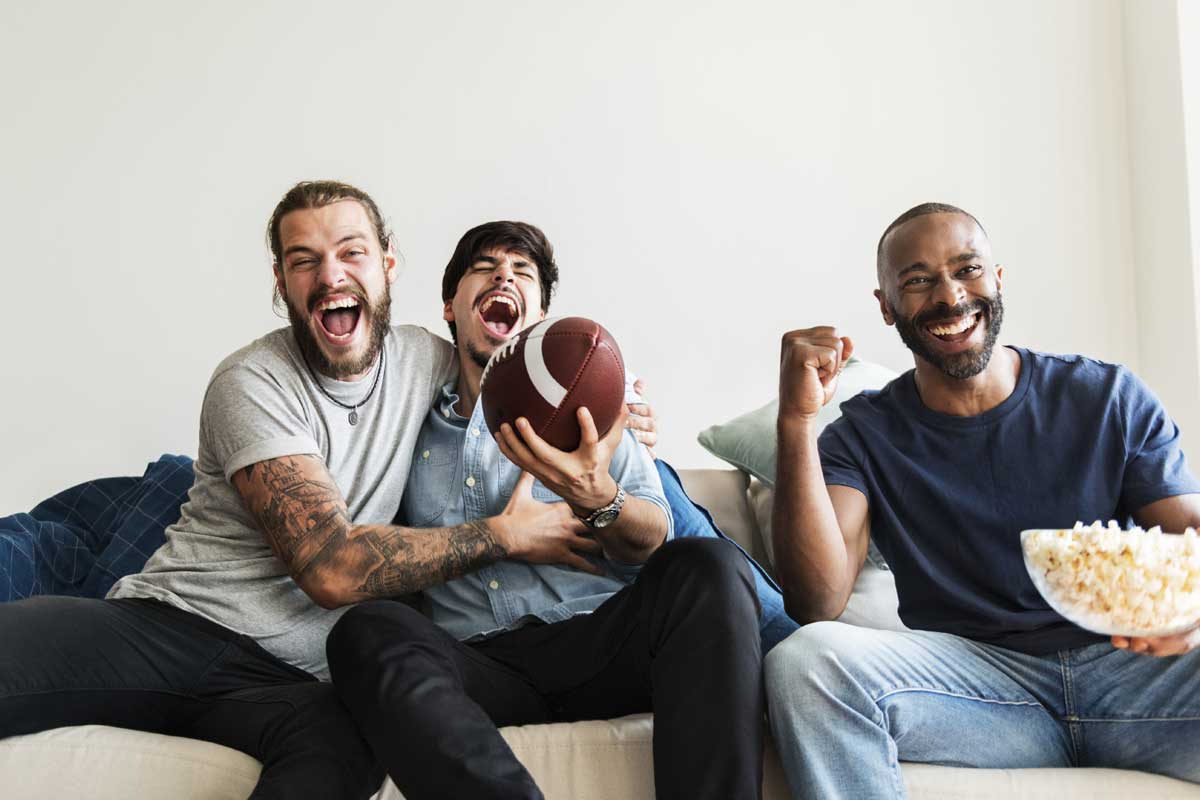 Here's some amazing news for football fans: Your team just signed Mike Reilly!
OK, that didn't actually happen. Sorry! On a personal level, however, the real amazing news is much better than landing a superstar QB. According to recent research, being a sports fan can be good for your health in many different ways. Research has shown it can benefit your emotional, psychological and social well-being, boost your self-esteem, and make you feel more connected to other people. In short, following sports can work wonders for your mental game!
Other studies suggest fandom improves language skills, and if you ever listen to sports talk radio you know where this is coming from.
Last but certainly not least, researchers have also found that guys' testosterone levels jump when they see their teams win. Testosterone is a male hormone that's linked to everything from a stronger sex drive to extra energy. So that's a win-win, right?
Build on the benefits
With all these health wins coming from something you're already doing — cheering for your team — why not take it to the next level with a little exercise? Again, your favourite sport can play a role here: Throwing the ball around with your buddies and playing touch football with the family at the park are both great ways to get fit AND have some fun. Even taking the stairs at the stadium burns calories: About 10 every minute! Save money by going for the nosebleed seats, and all those extra stairs will do you some good. Another win-win!
Ditch the drawbacks
The news isn't all good when it comes to the health effects of sports fandom. According to research conducted at the University of Arkansas at Little Rock, avid sports fans tend to have poorer eating habits than people who aren't interested in sports. Think more fast food, fewer vegetables and skipped breakfasts here. Thankfully, these bad habits are easy to turn around. These easy food swaps, for instance, can be part of the solution, as can these three-minute breakfast ideas.
Your team may not have Reilly, but YOU have all the tools to get fit and healthy like him!
In partnership with the Canadian Football League Alumni Association